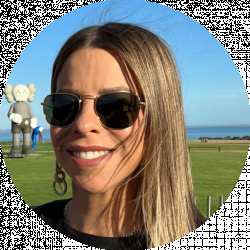 Latest posts by Maddy Chiffey
(see all)
Butcher paper can be challenging to find in stores because many people don't understand just how important a role it plays in the process of grilling, smoking, and barbecuing meat.
Whether you're a seasoned butcher paper user or you're new to this handy kitchen item, I've designed this guide to help you find out where to buy butcher paper in bulk online.
Below, you can find the different types that are available, how it's used, and, most importantly, what to look for in a good quality paper. I've also provided a recommendation for the top 5 places to shop online based on key criteria.
To find out more, read on. Or, if you're interested in finding out about other butcher tools, check out our guide to the best meat processing equipment.
Different Types of Butcher Paper
As you can see below, there are a few variations in butcher paper relating to both appearance and purpose.
Brown Butcher Paper
If simplicity is your thing, then brown butcher paper is for you. The main difference between this and the other types of butcher paper is that it has undergone less processing. It's free from additives – essentially, this is butcher paper in its simplest, purest form.
White Butcher Paper
White butcher paper is generally very similar to brown paper, with the only difference being that it has been bleached to get rid of the natural color of the pulp. Usually, white butcher paper is used for wrapping sandwiches and subs. However, it can also be used as a table cover during craft activities.
Peach Butcher Paper
Peach or pink butcher paper is a very hot tool in the barbecue world right now. It is favored over white paper because the color is naturally occurring and can preserve the delicious flavor of barbecued meat much better.
Expert barbecuers will wrap their meat close to the end of cook time to protect it from drying out. But, as you probably know, moisture is all-important!
Why use peach butcher paper rather than foil? Well, the answer is simple. Foil is often a good option if you're cooking pork ribs, but for anything beef-based, you should opt for paper.
Butcher paper, particularly peach butcher paper, is so good for smoking because it's porous, meaning that it allows more smoke to penetrate the meat. It also prevents the build-up of condensation, allowing the meat to develop a delicious, crispy exterior.
Want to get started with meat smoking but don't know what to buy? Check out our guides on how to find the best Charcoal Smoker and best Smoker: A Complete Buying Guide.
Steak Paper
Though steak paper looks very similar to peach paper, the two are slightly different. They both have "sizing" added, which dictates how strong the paper is when it gets wet, and like white butcher paper, steak paper is usually used for retail displays. However, it is thicker, heavier, and more resistant to staining than peach paper.
Looking for a new way to season your steak? Look no further than our ground mustard seasoning guide!
Different Uses for Butcher Paper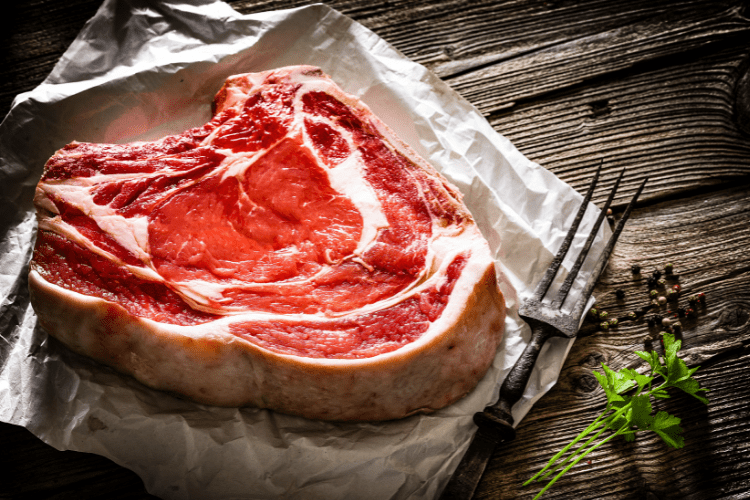 There are numerous uses for butcher paper, some expected and some less so.
Barbecuing meat.
Smoking meat.
Protecting raw meat from contaminants.
Wrapping sandwiches and subs.
As a table cover when handling raw meat.
For at-home crafts.
If you prefer grilling to smoking, why not read up on how to find the best grill?
Butcher Paper vs. Parchment Paper vs. Foil – Which is Best?
There is a lot of confusion around the differences between butcher paper, parchment paper, and foil. Some people might tell you they are all the same, while others ferociously state their differences. To conflate them is practically sacrilege!
However, there's no need to worry about wading into this argument, as I cover the most important things to know about each one below.
Parchment Paper
Parchment paper is an essential staple for any eager baker, but if you're using a grill or barbecue, you're probably going to want to avoid it. Usually, parchment paper is coated to make sure it's flame-resistant, but at higher temperatures, it will smolder and could ruin the all-important flavor of your meat.
Foil
Aluminum foil is great for barbecuing, grilling, and smoking because it's very heat resistant. In fact, the temperature would have to hit a staggering 1,220 degrees to set it on fire!
However, there are a few health concerns around the use of aluminum while cooking meat. At high temperatures, particles of aluminum could escape and contaminate your food. According to current scientific opinion, this shouldn't threaten your health, but it's better to be safe than sorry.
Butcher Paper – My Top Choice
If you're cooking meat, generally speaking, butcher paper is the best choice. It absorbs a little moisture (but crucially not too much!). It can be used in temperatures of just over 450 degrees, it's naturally occurring, and it protects the delicious flavor of whatever meat you're cooking.
What to Look for in Quality Butcher Paper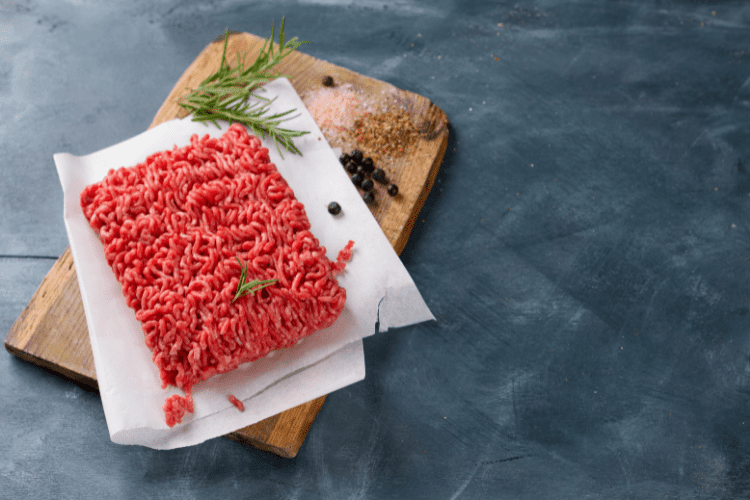 There are a few essential qualities to look out for when purchasing butcher paper.
Moisture Resistance
The regular paper quickly turns to mush when exposed to water, and during the cooking process, there are many liquids involved. As such, butcher paper must be resistant to moisture, so it retains its durability.
Composition
Any butcher paper must be free from toxic chemicals which could contaminate your meat. You can confirm this by looking for official approvals (for example, from the FDA) and certifications.
Smoke Resistance
Durability and smoke resistance are critical in quality butcher paper. You don't want the paper to tear and spoil the meat. Likewise, the paper shouldn't weaken in response to smoke and heat.
Butcher Paper Best Use Tips
As previously mentioned, there are many different uses for butcher paper, including at restaurants and delis, in butchers' shops, at barbecues, and also at home, whether you're cooking or want to have a go at crafts.
If you're barbecuing or smoking meat, it's best to opt for pink butcher paper.
One of the most delicious smoked dishes that I'd recommend testing out your butcher paper on is beef brisket. To wrap your brisket, you'll need two wide sheets of paper. Make sure these are four times as long as your brisket is wide. Then, simply follow the steps below:
Place one sheet of paper on the counter and make sure that one edge is perpendicular to you, and put the second sheet on top with about half overlapping.
Lay the brisket down lengthways and spritz it with apple cider vinegar.
Pull the bottom layer over the top of the brisket and pull it tight.
Again, tightly fold one side of the paper over, so it runs away from you at an obtuse angle.
Roll the brisket over once more. The side you want to present should be facing you with a double layer of wrap beneath. Hold it tightly on both sides and roll the brisket over, folding the sides again.
To double the thickness, roll the top end of the paper over.
Whenever you use butcher paper for cooking meat, ensure that it is wrapped tightly to get the best results. You might also find our butcher's twine guide useful.
Selection Criteria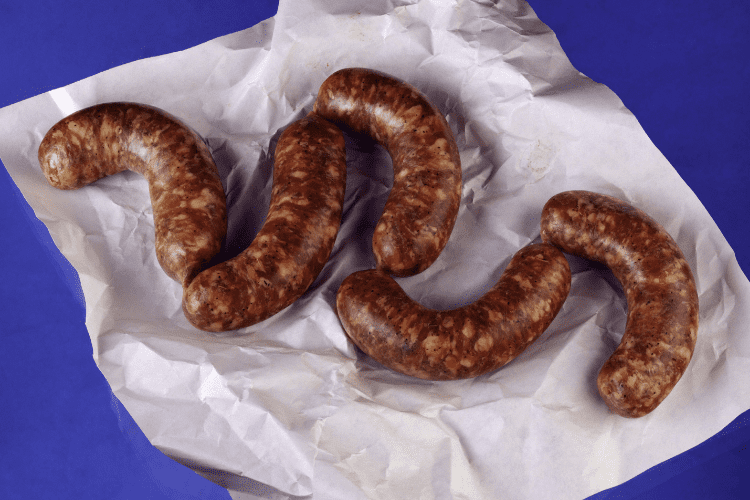 To help you find the best quality butcher paper that you can buy in bulk online, I've created the following selection criteria.
Thickness
The thickness of the paper is important because it's a good indicator of quality. As previously mentioned, butcher paper is usually made from pulp between 30lbs/3000 sq ft and 50lbs/3000 sq ft. This makes for fairly thick paper, but it also has to be easily foldable.
If the butcher paper is too thin, it could deteriorate when it comes into contact with moisture.
Quality
Typically, high-quality butcher paper is more expensive than mid-range paper. The quality you choose should be based on what you intend to use the butcher paper for and how often.
Budget
When buying in bulk, you'd usually expect to pay slightly less than you would if you were purchasing a smaller number of items. For this reason, I have selected vendors with reasonable prices considering the overall quality of their paper.
Top 5 Places to Buy Butcher Paper in Bulk Online
Webstaurant Store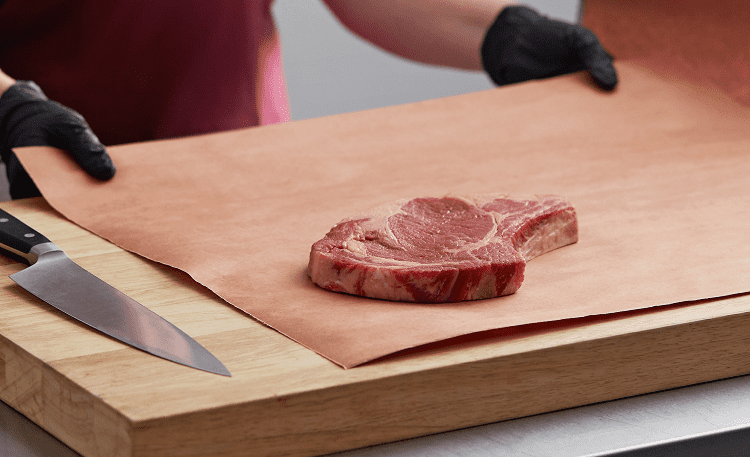 Webstaurant Store is hands down the best site to visit if you want to buy butcher paper in bulk. What the website lacks in aesthetic design makes up for in choice.
It's easy to navigate, with quick shipping options if you're in a hurry and plenty of filters so you can find the best product for you in no time. Select your preferred color, type, style, length, and brand in the sidebar, then scroll through the many options that are available.
What's really great about this website is that it gives you access to certified customer reviews, so you know exactly what you're getting. Each product is also accompanied by an extensive description covering its main uses and strengths. Plus, there's a customer Q&A section, too!
It's clear that Webstaurant Store has been designed with the customer in mind. It's quick, easy, and simple to use, which is why it's my top pick.
Pros
Choose from different colors, lengths, widths, and types of butcher paper.
Many different products are available.
Fast shipping options.
Verified customer reviews.
Customer Q&A section.
Reasonable prices.
Extensive product descriptions.
24-hour customer service.
Cons
The website is minimally designed.
More photos would be helpful.
Custom Packaging & Products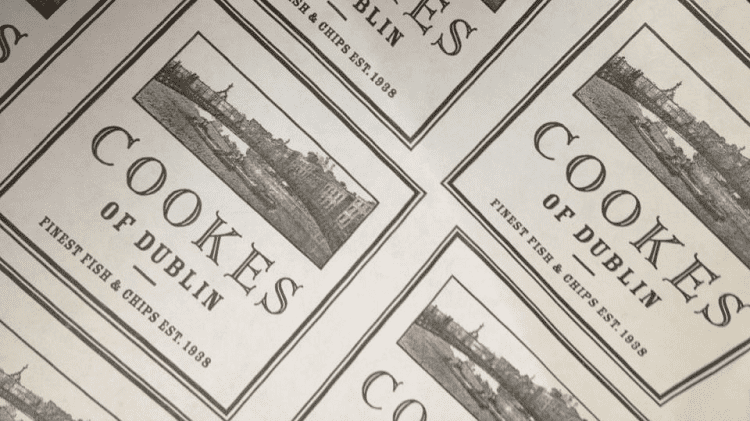 This website is amazing if you're buying in bulk for your restaurant and want to show off your brand! Custom Packaging & Products is a beautifully designed site that makes it cost-effective to order customized butcher paper even if your business is on the smaller side.
There's a comprehensive portfolio for you to browse, showing off the products that have been printed through the site before, and this helps decide whether or not you want to place an order.
Custom Packaging & Products doesn't just make butcher paper, either; they also have sandwich and deli wrapping paper, plant-based paper, kraft paper, and printed toilet paper. Basically, they're paper experts!
It's comforting to know that this is a family-run business, meaning they always have your interests at heart and will work hard to provide high-quality products.
They have a minimum of 5 rolls at 750 feet per roll, but it's easy to get in touch if you want to discuss other options. The only downside is that you have to contact them directly for a quote, so it isn't easy to gauge their pricing.
Pros
Custom designs to show off your brand.
Beautiful, easy to navigate the site.
Existing portfolio.
FAQ section.
Rush orders – ship within 3 working days for an extra fee.
Cons
No pricing on-site – have to get a quote.
Lengthy standard shipping time.
Lack of non-customized options.
Danco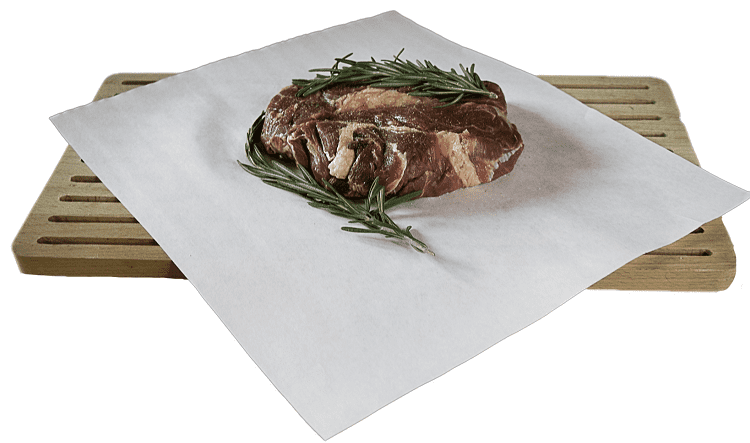 While Danco doesn't have the soul of some smaller meat-enthusiast websites, it's a fantastic place to buy butcher paper in bulk, thanks to the range of different papers that are available to choose from.
You can select the perfect width, length, weight, and surface area for your needs. You can even choose whether to purchase a sheet or a roll, meaning you're totally in control of your order.
Their paper is specially treated for strength and durability, and it is made in the USA. Unfortunately, prices are not readily available since bulk orders can vary so drastically in size, and I'd have liked to see more customer reviews on the website.
Pros
Choose between sheet or roll.
A wide variety of sizes is available.
Made in the USA.
Treated for strength and durability.
Cons
Lack of customer reviews.
Pricing is not readily available.
Walmart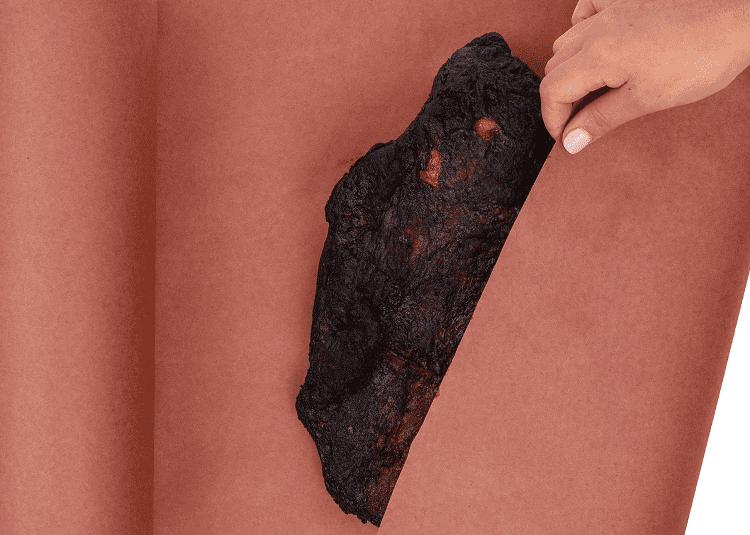 Walmart is a great website to purchase butcher paper from, thanks to the vast selection on offer. Whether you're looking for brown, white, or peach paper, there are multiple products to suit your needs – all at affordable prices.
And, because you're shopping at Walmart, you know that quality is pretty much guaranteed. The website is easy to navigate, and features verified customer reviews. It also carries reputable brands such as Bryco Goods and Tenderlicious.
Each product is photographed so you can get a clear picture of what you're buying, and some even come with 100% satisfaction guaranteed.
What I love about Walmart is that it gives you so many options. For example, there are multiple delivery methods, including shipping, pickup, and collection. In addition to this, you can browse other related products you might need for your business at the same time, securing yourself a great deal.
Pros
Huge selection of butcher papers in different sizes and colors.
Verified customer reviews.
Easy to navigate website.
Multiple delivery options.
Very affordable prices.
Reliable, well-known brands.
Cons
Walmart lacks the specialist knowledge that some other sites offer.
Bearded Butchers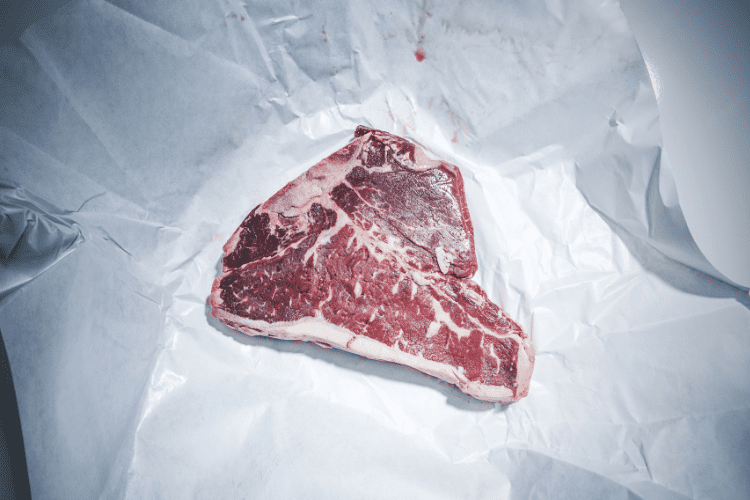 Two avid outdoorsmen established bearded Butchers with a passion for meat, and that shows through on their site! In addition, they're experts in flavor, so they certainly know the value of good quality butcher paper.
Their paper is branded with their logo, but it is also made by Oren International, which is one of the most reputable brands for butcher paper that is both FDA approved and made in the USA.
Although this isn't somewhere you can reasonably buy in bulk (one 18" wide by 150' long roll costs around $25), I've included it for smaller businesses who may appreciate connecting with a brand like Bearded Butchers.
The site also offers valuable insights and a sense of authenticity that other bulk websites sometimes lack.
Pros
Attractive, well-designed website.
Great brand.
High-quality, FDA-approved butcher paper.
Verified customer reviews.
Cons
Expensive to buy in bulk.
One size is available.
Frequently Asked Questions
Question: Can I Use Foil Instead of Butcher Paper?
Answer: Yes, you could, in theory, use foil instead of butcher paper. However, it is widely known that peach paper performs better for barbecue and smoking, leaving your meat more tender and full of flavor.
Question: Are Butcher Paper And Parchment Paper Really That Different?
Answer: Though they look the same, butcher paper and parchment are very different. The former is thicker and much more porous, making it ideal for smoking meat. Also, because butcher paper has a lower heat threshold than parchment paper, you can use the latter when grilling meat.
Question: Why is Pink Butcher Paper So Famous with Barbecuers?
Answer: There's an interesting story behind this which starts with Aaron Franklin, the owner of Franklin Barbecue in Austin, Texas – a joint which is so famous it has people queueing around the block to get a taste.
When Franklin started wrapping his meat in pink butcher paper, people noticed, and the trend began. However, it's important to note that peach paper is very effective for smoking meat, so while this started as a fad, it is still a legitimate trend.
Question: What's the Best Time to Use Butcher Paper?
Answer: I recommend wrapping your meat quite late as this helps to lock in extra moisture and flavor during those all-important final stages of cooking.
Final Thoughts
Butcher paper is an essential piece of equipment for any meat lover out there. Whether you're looking for a way to draw out the rich flavors in the meat you cook, or you need a way to wrap sandwiches and subs, finding good quality butcher paper can make a real difference.
That's why I recommend the Webstaurant Store, which has the greatest selection on the market.
Got a hunger for more meat-based knowledge? I recommend the following articles: