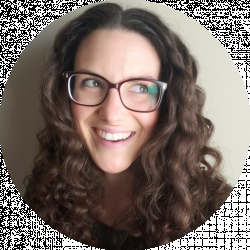 Latest posts by Sarah Caldwell
(see all)
With the growing popularity of meat delivery services, I was curious to know how Rastelli's measured up. I've tried several in the past, and some didn't quite live up to my expectations. Luckily, I was pleased with Rastelli's overall, and I think the presentation helped with my first impression.
How Rastelli's Works
While Rastelli's does lend their cutting and packaging expertise to grocery stores, club stores, and other retailers, what really makes their products accessible is their online meat delivery service. It's easy to simply go to the site, select what you want, and place an order. Shipping is quick, easy, and free if you order enough.
The first step is to select the meal plan you want. Then you can choose from beef, turkey, pork, chicken, seafood, and plant-based meat options for vegetarians and vegans. You can select from curated boxes that Rastelli's creates for you, or you can shop a la carte.
You're allowed to cancel or change your curated subscription box whenever you like, so you can switch up your selections on a whim and try something new, or simply take a break and create more space in your freezer.
Luckily, you don't have to select a subscription box to order from Rastelli's. While many meat delivery services only offer subscriptions, Rastelli's offers their meat to everyone, even if you're only interested in ordering it one time. These one-time a la cart purchase allow you to try it first to see if you like it.
When you do pull the trigger on a subscription box, you still have a variety of options. You can choose your delivery for every week, every other week, every three weeks, once a month, or every six weeks.
Subscription Plans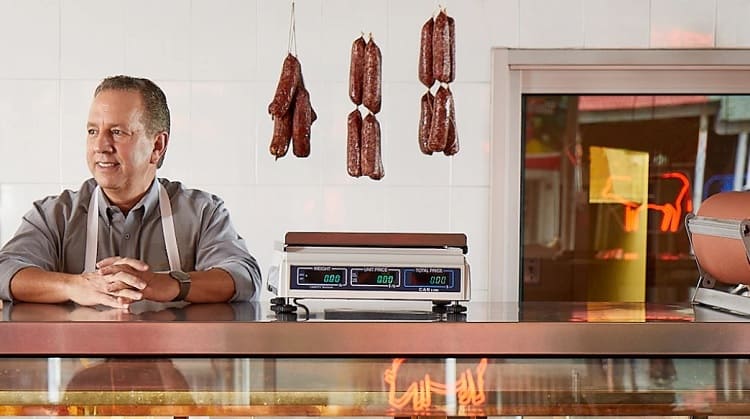 Rastilli's stands out for their variety of subscription plans. Most other meat delivery services offer one or two subscription boxes, but Rastelli's makes it hard to choose what you want from so many options. There are almost 30 different curated boxes to choose from.
You can expect to choose from things like The Steak Plan, The Beef Plan, The Chicken and Beef Plan, The Chicken and Steak Plan, The Salmon and Shrimp Plan, or The Salmon and Beef Plan. Plus, you can get 100% organic chicken and grass-fed beef plans if that's more your style.
There are also specialty plans like a Tailgate Box, a Burger Box, and several Keto boxes. During the holidays, they feature even more specialty plans like Holiday Salmon Roast, Holiday Spiral Ham, Holiday Turkey Roast, and Holiday Meat and Cheese Crates.
Ordering A La Carte
With all of those options, it's hard to believe you can't find what you're looking for, but if you don't, or you only want to order one time, you can build your own box, too. There's no minimum spending amount, but you don't get free shipping until you reach $200 before tax.
There are a lot of a la carte options to choose from. You'll find every cut of chicken, pork, or steak imaginable, as well as a wide variety of fish like tuna, cod, flounder, tilapia, and wild caught salmon. Here are some of your options:
Wagyu burgers

Bone-in porterhouse steak

Organic whole chicken

Short rib burgers

New York strip

Ribeye

Sirloin

Pork sausage wheels

Wagyu ground beef

Steak tips

Brisket

Smoked bacon

Lamb rib chop

Veal loin chop

Baby back ribs

Scallops

Turkey meatballs

Crab cakes

Bacon wrapped shrimp
Meat Sources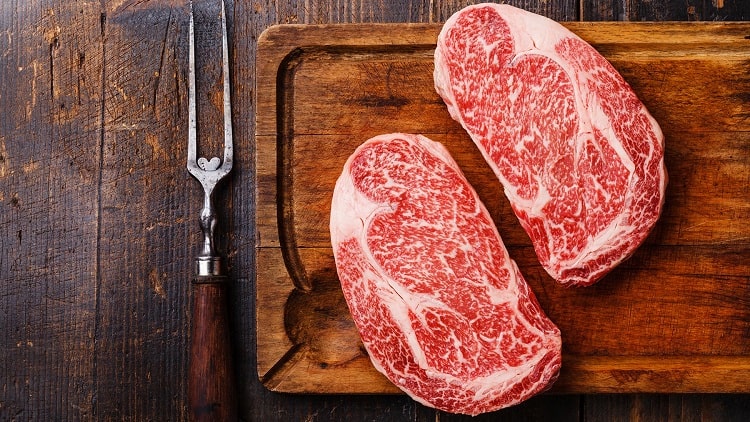 People have turned to online meat delivery services because they're worried about where their meat is coming from. With some companies, you can't verify the farm or ranch source, and that makes some people uncomfortable.
However, Rastelli's requires that all farmers provide affidavits certifying that they don't use hormones, steroids, or antibiotics when they raise their animals. The design and operate their facility to control this process every step of the way. You may not know exactly which farm provided your meat, but you'll know that it's quality.
All beef is aged in-house with the exception of ground beef. This aging process breaks down the enzymes in the meat naturally, to reduce exterior moisture and increase the flavor of each cut.
Wild-caught seafood comes from natural environments all over the world and is caught by fishermen in these natural environments. The Faroe Island salmon is raised sustainably in a controlled environment and fed a strict diet harvested from the Atlantic's natural sources.
My Experience
My first experience with Rastelli's was ordering the meat, and it was really hard to choose what I wanted because I wanted it all. I ended up choosing filet mignon, because it's my favorite cut. I also ordered ribeye for my husband and some wagyu burgers, because we're both suckers for some tender, juicy wagyu.
Delivery
Rastelli's can ship to both residential and business addresses. You don't have to worry about being home when it arrives, because it's packaged to last until you're able to open it.  I had mine delivered at home, and it sat in the box for a couple of hours before I was able to open it.
Rastelli's packages orders on Monday, Tuesday, and Wednesday, so if you order after 11am Eastern on Wednesday, your package won't be shipped until the next week. Aside from this one exception, your meat will arrive within 2-3 days after you order it. You'll get an email once it's shipped so you can track it.
Packaging
This was my absolute favorite part about ordering from Rastelli's. It came in a cardboard box that was clearly labeled, but once I opened that up, I found the insulated bag. This black, quilted beauty was large and lined with insulation to keep my meat frozen. However, it's reusable, and I can certify that I now use it whenever I get the chance because I like it so much.
Most of the rest of the packaging is recyclable, so it's good for the environment. You can recycle the box and the insulation and reuse the bag.
The dry ice can be discarded after it evaporates, but don't touch it with your bare hands or you might get burned. This is what's keeping your food so cold.
Cooking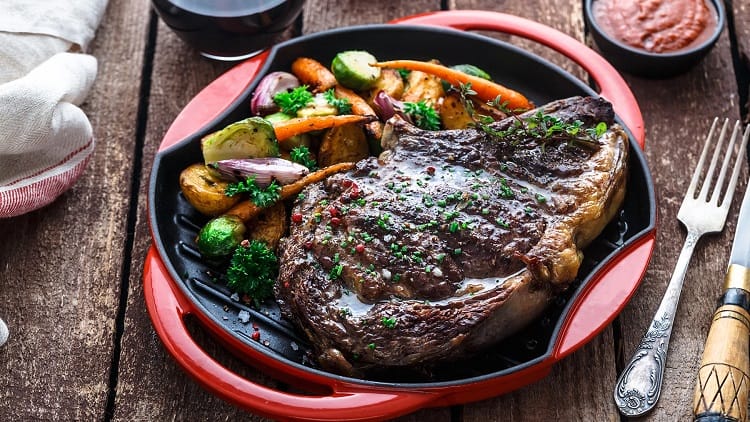 I can't tell you how to cook your meat for several reasons. There are too many varieties of meat to choose from, and each will require its own unique preparation. Not only that, but even if we order the same meat, we both may like it prepared in different ways.
What I can tell you is how I cooked mine. Most of the meat consumed in our house is prepared over a charcoal grill. It's simply our favorite way of cooking meat because it's a fun family activity and it brings out the natural flavors of the meat while imparting a special taste that you can only get from a charcoal grill.
We tried the Wagyu burgers first, and they were simply the best Wagyu we've ever had. Wagyu is more tender, juicy, and flavorful than regular hamburgers anyway, but this Wagyu was even better than the Wagyu we've gotten from other sources. I dare say it melted in our mouths.
While we normally like to top our burgers with onions, lettuce, barbecue sauce, and a variety of other garnishes, these burgers were simply heavenly atop a bun by themselves.
Taste
While Rastelli's offers pre-cooked meal options, we opted for raw meats. Our meat was delivered frozen for preservation, but that didn't impact the flavor at all. It was gorgeously marbled, juicy, tender, flavorful, and melted in our mouths with every bit.
The ribeye was packed with the bold, meaty flavor it's known for, but it tasted more fresh than the cuts we normally get from the local market. The filet mignon was tender and juicy, just like I expected.
While I haven't tried them, I've heard that Rastelli's pre-cooked options are easy to warm up in just a matter of minutes and are so delicious and tender that the meat falls right off the bone.
Overall Quality
Based on this limited experience, I have to say that Rastelli's focuses on quality, presentation, and variety. Everything is packed with flavor and you can immediately taste the difference. The quality of the meat is excellent because they are so particular about where they source it and how it's aged.
Not only that, but the care they put into packaging is a visual representation of how much they really care about the quality of their meat and proves that they hope you enjoy it to its fullest. The variety on their website speaks for itself.
The value that you get when ordering from Rastelli's is also above and beyond. Their meat might be pricy, but the extra care they take in getting it to you, the value of the insulated bag, and the money back guarantee all prove that it's well worth it.
Pricing
Pricing will vary depending on what you order. If you order enough to get free shipping, you'll save some money on delivery, but you'll spend at least $200 on meat. Believe me, it won't take you long to get to $200 if you're anything like me.
If you go the subscription box route, your cost will depend on the grade of meat you select as well as the delivery frequency. One-time deliveries are a bit more expensive, but subscriptions require a monthly recurring cost.
While there are some boxes that start at just $60, you can spend up to $300 or more. You need to find the plan that works for you to make it worth it, but since you can freeze everything, nothing will go to waste, even if you order too much the first time around.
Rastelli's Pros
All meat is certified to be hormone, steroid, and antibiotic free

The variety is extensive

Quality is top-notch

Presentation is impressive
Rastelli's Cons
Not everything is organic

Prices can be expensive

You have to spend $200 to get free shipping
Alternatives
If you're looking for an online meat delivery service, Rastelli's is a viable option, but there are others. Here are some of the others I've tried so you can learn a little bit more about the experience.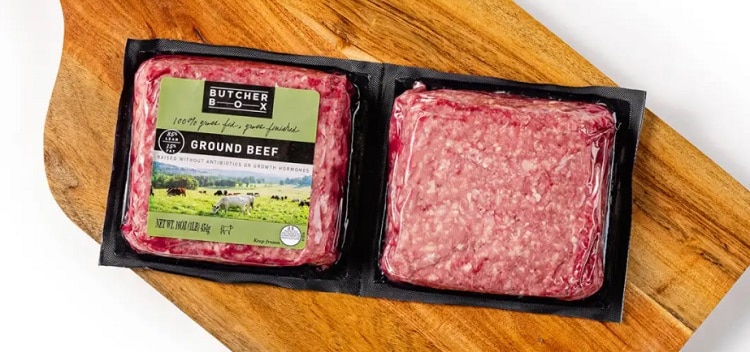 ButcherBox is a great option for subscriptions because they offer grass-fed, pasture-raised beef that's better for you and the environment. It's high in vitamins and healthy fats. Everything comes from Australia, which turns some people off, since they'd rather their meat be sourced locally, but it does taste pretty good.
The also offer Heritage pork and organic chicken. The quality of ButcherBox meat is very high. You can choose from a wide variety of beef, pork, or chicken, but the variety isn't quite as large as Rastelli's, and they also don't have seafood.
Choose between two different box sizes and get it delivered in a frozen, vacuum-sealed package, and shipping is always free. They also offer plenty of promotions and discounts to give you more incentives to order.
Omaha Steaks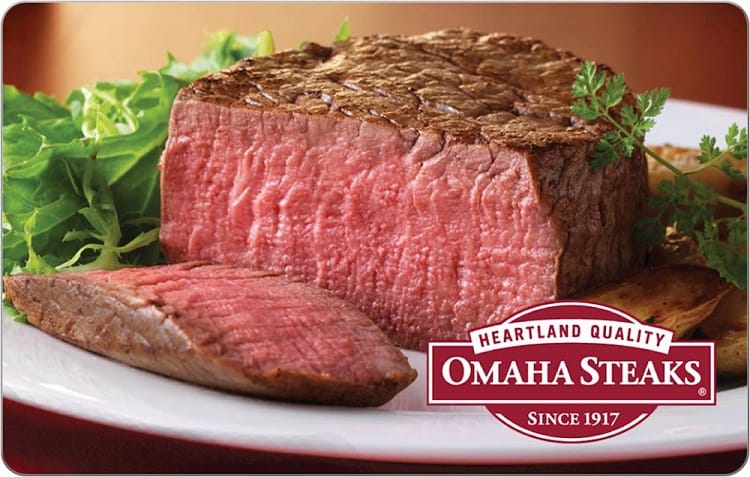 Omaha Steaks has been delivering meat for over 100 years, making it the first meat delivery service in the country. They offer hand-trimmed, premium-aged, high quality beef with a 100% satisfaction guarantee.
They offer grass-fed and grain-fed beef, but there are no organic options. If that doesn't bother you, you'll love the huge selection of beef, pork, chicken, veal, bison, and more. There are no subscription services here, but they do have appetizers, sides, desserts, and wine.
The unique butcher service also allows you to speak with a butcher and order exactly what you want.
Thrive Market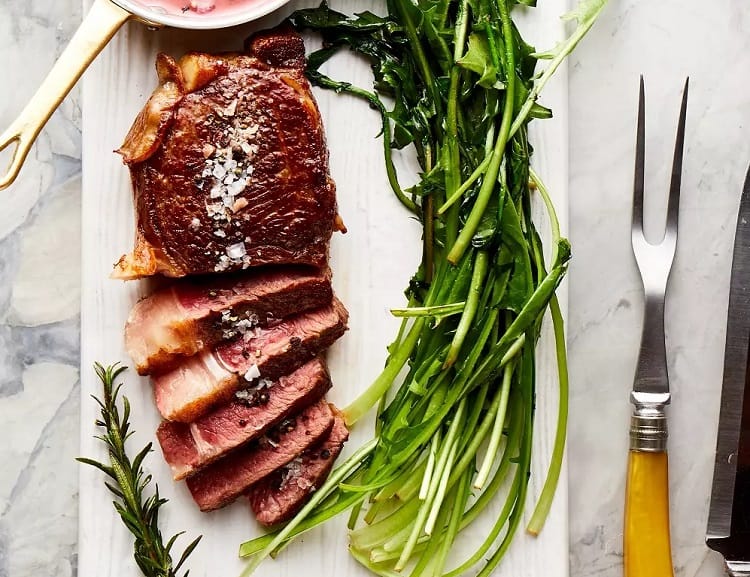 If you're looking for an online grocery store, Thrive Market delivers. Pun intended. You can shop for meat as well as non-perishables, paper products, and more. You have to pay an annual membership for access to the service, but they do offer a 30-day trial.
The beef from Thrive Market is 100% organic, free-range, and grass-fed. There's also free-range chicken and pasture-raised pork from local Georgia farms. There also shrimp, fish, scallops, and other seafood.
FAQs
If you're looking for a meat delivery service, there's no arguing there are a lot of options. These frequently asked questions should help you decide which one is right for you.
Question:
Where does Rastelli's Meat Come From?
Answer: Rastelli's sources all of their beef from Black Angus cattle. It features delicious taste and beautiful marbling. Each cut has its own unique texture and flavor. While they don't divulge which farm these cuts come from, they do guarantee that the processes used are steroid, antibiotic, and hormone free.
If you want more information about which farm your meat comes from, order from a place like Crowd Cow that gives detailed information on sourcing with each purchase.
Question:
What is the Best Online Meat Company?
Answer: Rastelli's is easily the best overall company to order meat online, but there are other great options, too. Porter Road, Chicago Steak Company, DeBragga, and Snake River Farms are just a few.
Question: Is Rastelli's Organic?
Answer: Rastelli's ensures that every farm they work with maintains high standards for animal welfare. That means everything is free range and humanely raised. While not all of their cuts are organic, you can choose organic options.
Final Thoughts
Rastilli's was easily the best online meat delivery service I've ever tried. Their selection alone goes so far beyond almost anyone else, and the flexibility of a la carte or subscription services makes it great for just about everyone.
While not everything is organic, there are organic options, and even without free shipping, you get so many packaged extras that it makes it worth it. Rastelli's is definitely worth a try if you're looking for an online meat delivery service.
Further Read: