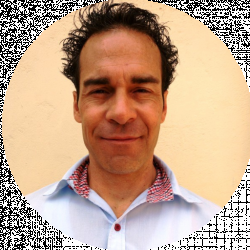 Latest posts by Douglas Bloom
(see all)
With the consistent growth in technology, Masterbuilt has advanced a lot in producing competitive and versatile automated grills. A good number use hardwood pellets as fuel instead of gas or charcoal. Masterbuilt produces smokers of high-quality that are durable. Unlike propane and electric smokers, pellet smokers use hardwood pellets as their main source or fuel.
The amount of smoke produced depends on the cooking temperature. This means when there is a lot of heat the pellets produce less smoke compared with when the heat is low. The best smoke flavor is achieved at a temperature below 225 degrees. Pellet smokers can smoke, bake, grill, sear, roast, braise, barbeque, and flame.
With this in mind, we have researched and narrowed down the best Masterbuilt pellet smokers. Factors we considered were size, cost, and technology. Below are our top picks for the five best Masterbuilt pellet smokers. Take note of their unique features that make them the best We have also highlighted their advantages and disadvantages.
So how did we know these were the best products? We scoured different sources like forums, pellet smoker social media pages, and online stores. From the information we gathered, we were able to come up with the best from this pellet smoker brand.
Our Top 5 Masterbuilt Pellet Smoker Picks
The following information gives you knowledge on 5 of the best Masterbuilt pellet smoker. It considers factors like how to choose the right model that matches your tastes, needs, and budget.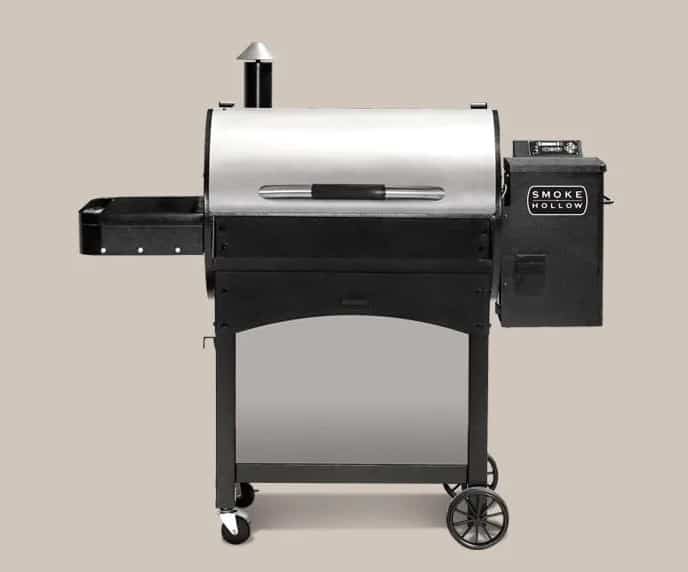 This smoker has that appealing and attractive impression that convinces you to buy it. It's made of durable materials and coated with. It also has sear grates that allow you to smoke low and slow. The smoker also has a side sear for extra grilling that allows you to grill at high temperatures.
Despite its small size, the smoker has two porcelain-coated warming racks and a total cooking area of 996 square inches. With a hopper of a capacity of 16.5lbs, the smoker can maintain consistent temperatures of 180 F to 500 F. The meat probe will give you a chance to monitor the internal temperature of any food being smoked.
This product offers a front condiment tray and side shelf with accessory hangers that can be used as a handle or towel bar. The smokestacks are adjustable to create more grilling space. Digital panel controls are a plus for this smoker.
Pros
Sliding out drip trays for easy cleaning
Space for an additional meat probe
Four wheels for increased portability
10 smoke settings
The smoke produced is easy to control
Cons
Cannot efficiently monitor meals as they are smoked
This smoker has a specious cooking capacity. For example, it has six oversized racks that can accommodate 12 racks of ribs without cutting them into halves. Alternatively, you can smoke 30 full chickens, 6 turkeys, or 24 pork butts. The smoker comes with a digital display and control knob.
There is a two-door configuration in this smoker. The top door opens the smoking cabinet and the bottom door opens up to the heating element. These doors have a cool-touch handle.
The hopper has a capacity of 17 lbs. and a temperature range of 180 F – 350 F. It offers appealing features for experienced smokers and beginners who find it easy to use.
Pros
Water reservoir slides out easily
The grease tray is easy to remove during cleaning
Flavor tray for adding juice or vinegar flavors
User-friendly for beginners
Above-average smoking capacity
Cons
Can't cook for more than 10 hours
Doesn't have wheels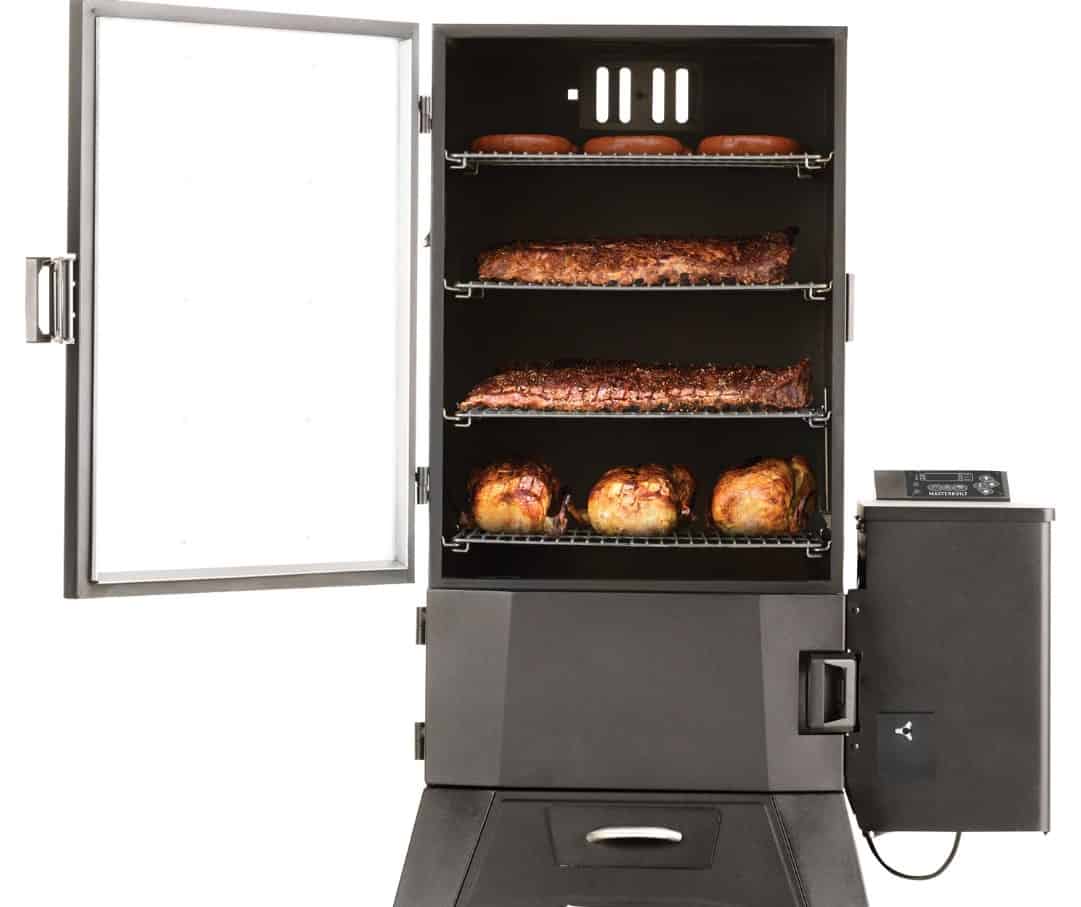 This is a great smoker for slow and low heat grilling. The smoker measures 17.95 by 23.39 by 43.39 Inches. This model has a digital control panel to monitor the internal temperature. As such it lets you control the use of your wood pellets. The product has a temperature range of between 180 to 350 degrees Fahrenheit.
The smoker has four chrome-coated cooking racks. These can accommodate up to 16 chickens, 6 turkeys, 8 rib racks, or 8 pork butts. The hopper can hold about 12 pounds of wood pellets.
Masterbuilt 40-inch has four wheels to ensure you move around easily.
Pros
Built-in meat probe thermometer
Spacious cooking capacity
A glass door to check the cooking process
Digital control panel
4 chrome-coated cooking racks
Cons
Needs an electric outlet near it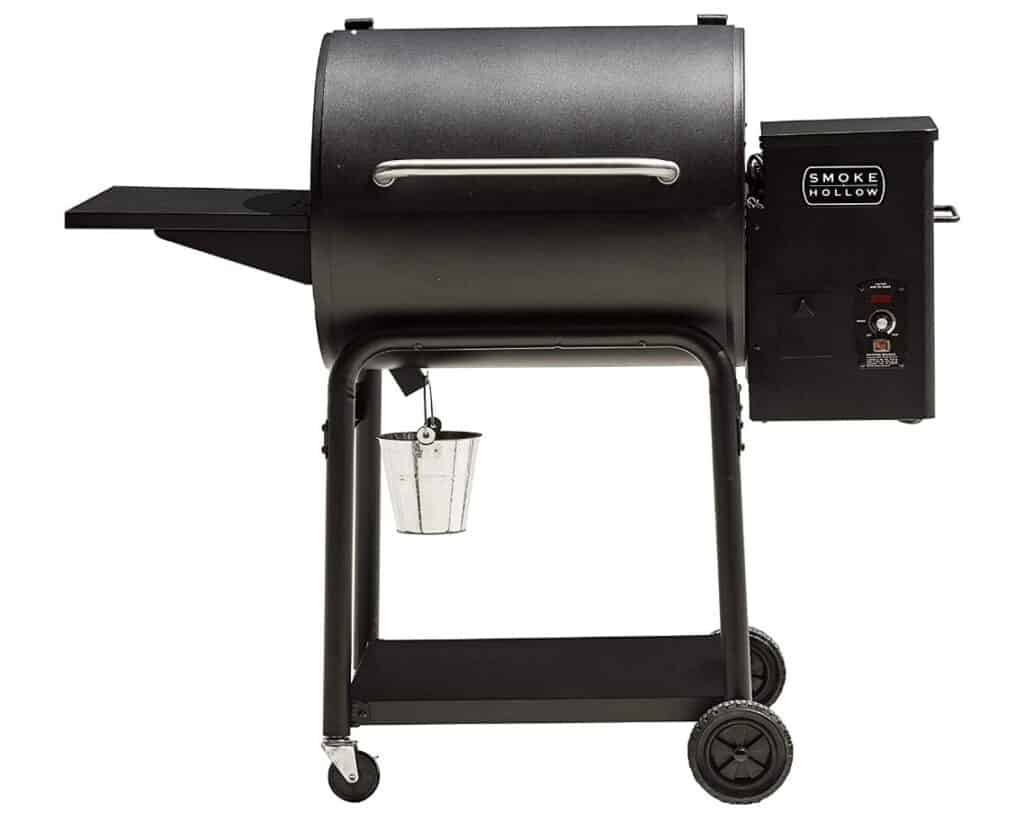 This is the best Masterbuilt vertical smoker. The product is porcelain coated with over 604 squares inches of total cooking area. It's able to accommodate briskets, whole chicken, turkey, full-size racks of ribs, and any kind of fish or seafood.
The Masterbuilt SH19260319 WG600B has an LED digital thermostat and controller that regulates the temperature and the smoke. The pellet hopper holds a capacity of 16.5 wood pellets for hours of cooking without reloading. In addition, the smoker has two locking swivel caster wheels for easy movement.
Pros
Easy to remove the hopper
Easy temperature regulation
One-year warranty
Good sized tray
Porcelain-coated
Cons
Cannot check the food as it cooks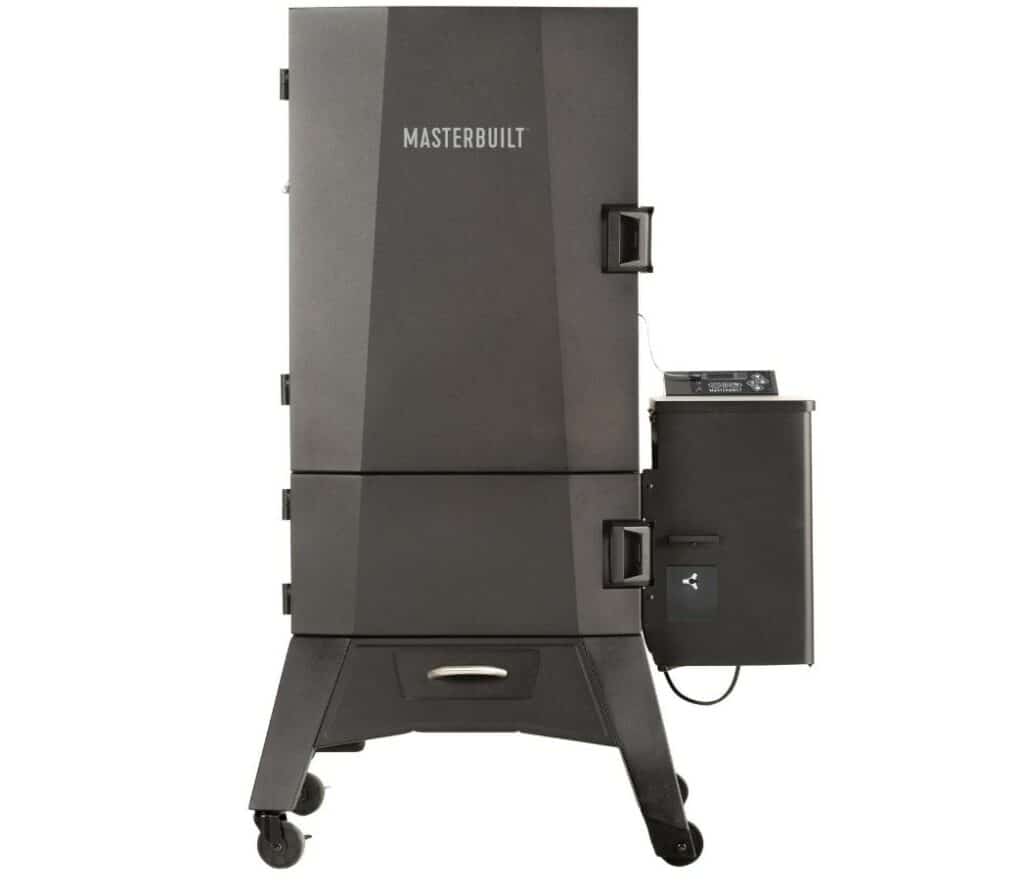 The extra-large capacity is the most notable thing. It's great for those starting as beginner commercial smokers. The interior cooking capacity is 977 square inches with four chrome-coated smoking racks. Masterbuilt MB20250118 comes with a digital control panel that helps you control the temperature and smoke.
The smoker has a meat probe thermometer that enables you to monitor the internal temperature of the food as you cook. MB20250118 features a 12 lbs. hopper capacity. This means you can maintain consistent cooking temperatures of 180 – 350 degrees Fahrenheit.
Lastly, the smoker is equipped with advanced features such as a digital temperature controlling system. It also comes with a water tray that keeps the food juicy, moist, and flavored.
Pros
Removable grease panty makes cleaning easy
Made of high quality and durable materials
Four wheels for easy movement
Large grilling area
Great for beginners in the commercial space
Cons
Heavier than some models
Lack of proper ventilation
Pellet Smoker Buying Guide
A pellet smoker is one of the most popular types of smokers in the market. That said, you need to consider a few things before you make a purchase. We have gathered information from expert smokers and enthusiasts to come up with the following guide to help you get the right pellet smoker.
Cooking Surface Area
Do you need a large, medium, or small cooking surface area? It's a common question people ask when they are buying a pellet smoker. The cooking surface area is determined by the food you smoke and the number of people you want to serve.
For example, if you want to smoke a steak for a tasty dinner, you don't require a large cooking surface. On the other hand, smoking meats such as beef ribs or a brisket requires a medium to a large cooking surface area.
Normally, these products come with a cooking space of 300 to 1,300 square inches. Take note the larger the cooking space, the pricier and the more food the smoker will cook. To increase the existing space, you can decide to add a second rack.
Temperature Range
The majority of pellet smokers have a temperature range of 180 to 500 degrees Fahrenheit. Apart from smoking, such a temperature range is great for grilling and baking. If you plan on hot smoking or searing your food, get one that ranges from 500 – 700 degrees Fahrenheit. For smoking food slowly at low temperatures, the range is from 180 – 400 degrees Fahrenheit.
Temperature Controls
Digital controls should be a priority when you are choosing a pellet smoker. The reason is they have complete control over temperature resulting in perfect smoking. Additionally, you can set and forget the smoking of food on such a product.
The three main types of temperature controllers in the market are:
PID Controllers – offers auto-pilot smoking. Complex algorithms are implemented to ensure temperatures are maintained within the set ranges
Non-PID Controllers – allow you to change the smoker's temperature in intervals of 5 – 10 degrees Fahrenheit
3-Position Controllers – provides three different heat settings (low 225, medium 325, and high 425 degrees Fahrenheit. This is achieved by feeding pellets into the combustion chamber at set intervals
Hopper Capacity
A hopper is a container in a smoker used to store pellets. These are waiting for the auger to take them to the fire-pot. The size of the hopper lets you determine how often you need to refill it. It also helps you know when to buy more pellets.
For example, you get approximately 40 hours of cooking time when you use a 40-pound hopper. It's only possible when you are cooking at standard smoking temperatures.
Construction Material and Durability
The construction material determines the durability of any pellet smoker. That said, try and get a smoker with a powder-coated stainless-steel body with sturdy construction. This type of quality ensures the product is of high quality, rust-resistant, and weather-proof.
The main components of a pellet smoker are a drip pan, grates, fire pot, and flame deflector. If these components are made using marine-grade 304-stainless steel, your product will last longer than others with a different construction.
Pellet Delivery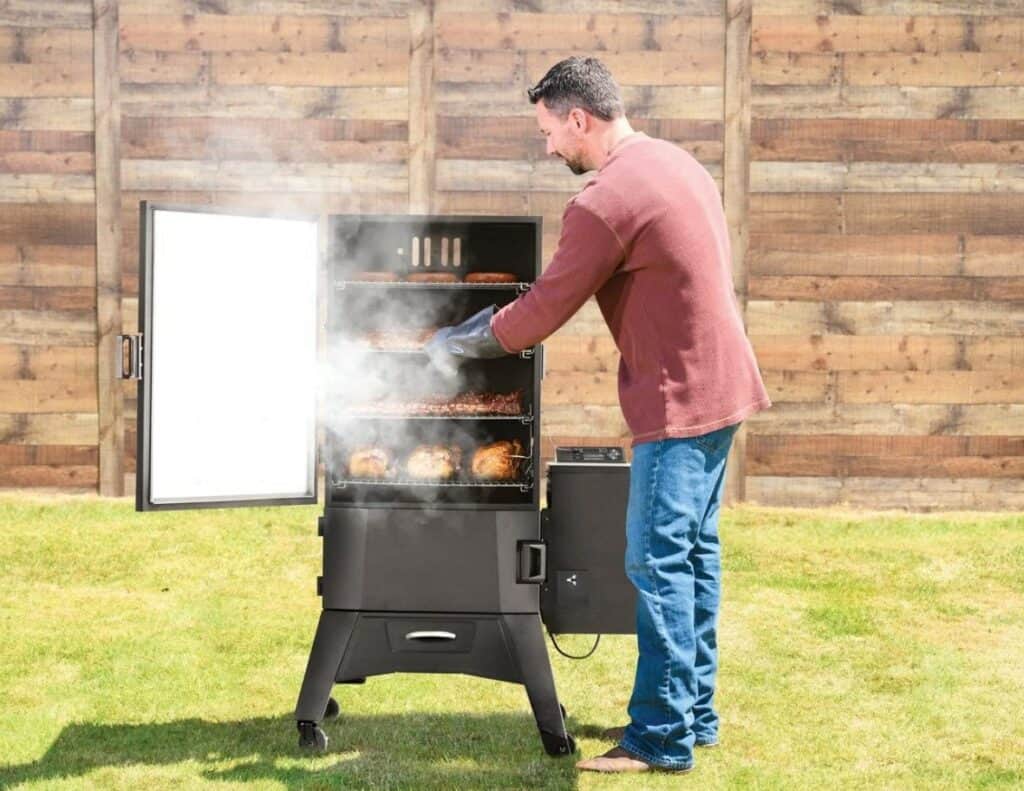 Usually, wood pellets are delivered into an auger tube. They are then transferred to the combustion chamber. This means the more pellets you have in the combustion chamber, the more heat you get.
Ensure your product has a safe distance between the combustion chamber and the tip of the electrical-powered auger tube. This prevents accidental fires from unused pellets in storage. Products with wide-sized augers should be given priority as they allow for the free flow of wood pellets and thus prevents jamming.
Additional Features and Capabilities
High-end models provide excellent added features to enhance the smoking experience. Some of them are:
Multiple Level Cooking Racks
Built-in Lighting
Grilling Options
Sear Box
Meat Probe
Wi-Fi Connectivity
Masterbuilt Pellet Smoker Alternatives
The above are the highest-rated Masterbuilt pellet smokers in the market. Did you find one you like? If not, we have provided information on the two best alternatives from different manufacturers. This was a result of information gathered from reviews and testimonials of pellet smoker users. Check them out!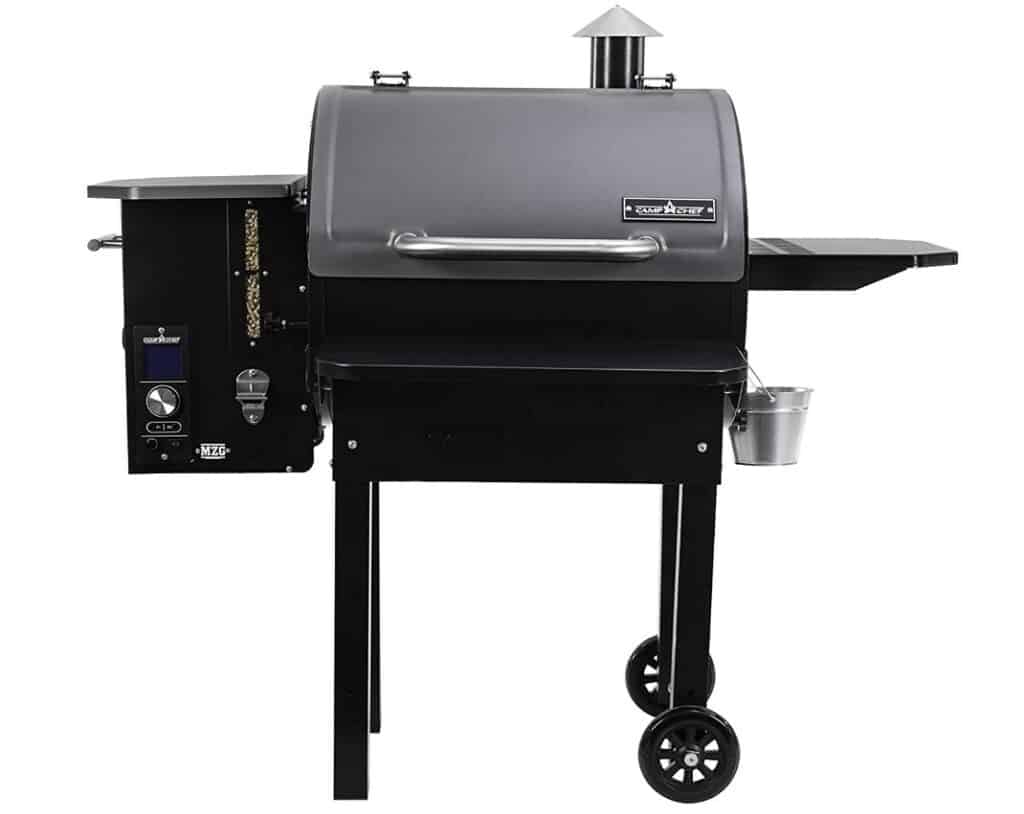 This smoker is durable, sturdy, and strong thanks to its stainless-steel body. You can use your grill outdoors for a long time due to its rust-resistant body. The Camp Chef SmokePro weighs approximately 145 pounds. However, it comes with two caster wheels to increase portability.
Apart from smoking, it has a slide and grill feature. You can easily braise, grill, roast, or smoke your meat. Apart from the main cooking surface, you will notice a second upper shelf. When you combine both, you get a cooking surface area of 811 square inches. The second shelf can be removed or adjusted to suit your needs.
One of the great features is digital temperature control. It has two stainless steel probes to help you monitor the progress of your meat. To ensure you maintain the right temperatures, the product comes with an automatic auger.
Cleaning ash is a breeze. Just pull the lever and collect the ash using a container below it. It's also easy to remove wood pellets. Hook a bucket in place and pull the lever for the contents of the hopper to be emptied.
For convenience, Camp Chef SmokePro has a side-shelf and front-facing shelf. Both are designed to let you keep your plates, utensils, or meat nearby. Flat-top grills, sidekick side burner, optional sear box, and other accessories can replace the smaller side-shelf.
Pros
Adjustable second shelf
Efficient consumption of pellets
Easy ash clean-out
Convenient side and front-facing shelf
Sturdy construction
Cons
Some users got a faulty temperature sensor
Lack of hooks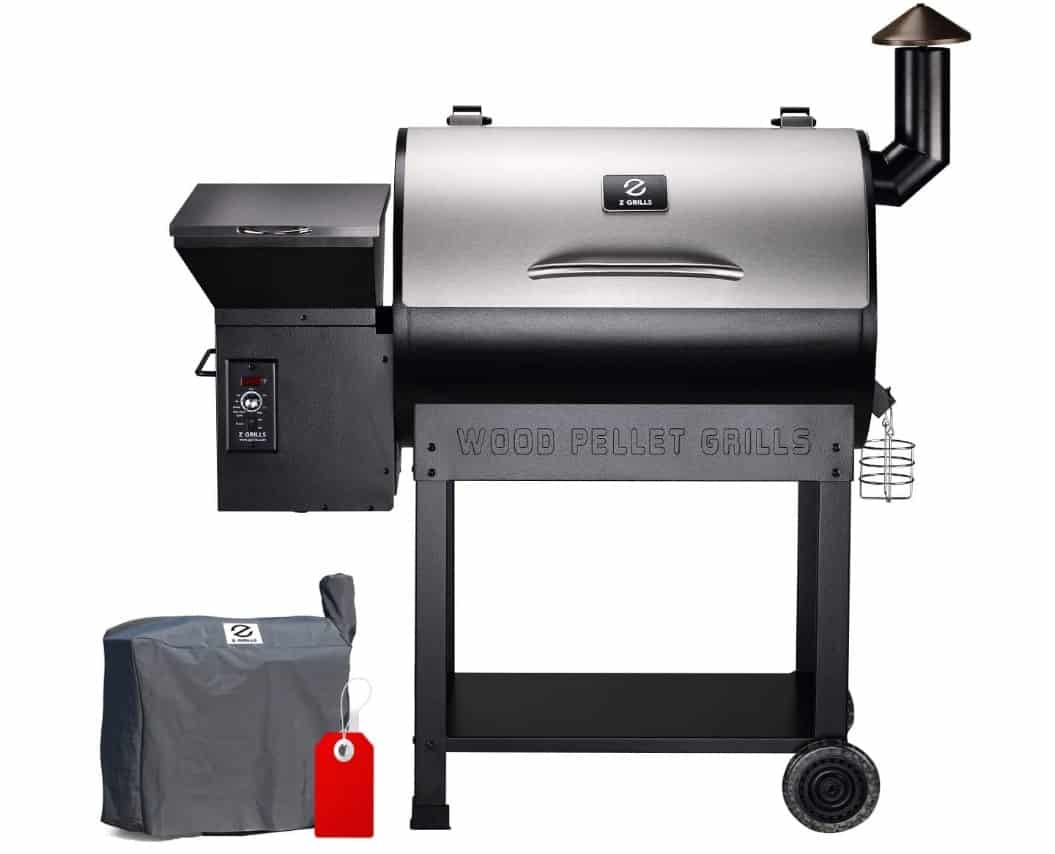 This company has more than 3 decades of experience manufacturing pellets for other companies. With their experience, they launched Z Grills in 2017 to kick off one of the most affordable brands in the market.
The ZPG-7002E is a stainless-steel pellet smoker and grill offering 8-in-1 versatility. It means the device can easily char-grill, sear, smoke, bake, braise, roast, BBQ, or grill. For durability, the unit uses porcelain-coated cast-iron cooking grids. Included is a heavy-duty wheel used to move the grill.
The cooking space is 504 square inches combined with a warming rack. The latter increases the cooking surface area to about 700 square inches. For a fast start-up, the smoker comes with automatic electrical ignition. Additionally, it is exceptionally user-friendly making it great for beginner smokers. Cle4naing is safe and quick thanks to the waste oil collector.
For your pellets, you get a 20-pound hopper. It works in tandem with an automatic auger to ensure you get optimum smoke. Precise temperature control is achieved by a fan that distributes heat evenly inside the chamber.
Temperature ranges from 180 to 450 degrees Fahrenheit is achieved using a digital control board. The current temperature is displayed via an LED screen. It's one of the best and affordable pellet smokers in the market.
Pros
Affordable
8-in-1 versatility
Precise temperature control
Automatic pellet feeder
Large cooking space
Cons
No proper ash disposal system
Lack of meat probes
Masterbuilt Pellet Smoker FAQs
Question: Does a Masterbuilt Pellet Smoker Require Electricity?
Answer: A pellet smoker does require electricity to operate. Even though the fuel used to smoke the food is mainly wood pellets, electricity is needed to power the grill's control board, fan, and hopper that adds the pellets to maintain the temperature. Most American pellet smokers require a standard 110-volt outlet for operation.
Question: Which Is Better, a Masterbuilt Pellet Smoker or a Gas Smoker?
Answer: When deciding between a pellet smoker and a gas smoker, there are plenty of things to consider. The most crucial thing is to ensure the product of your choice is easy to use for the meats you typically work with.
Keep in mind it's important to go for a design that is affordable and has impeccable build quality. To help you decide which is better between gas and pellet grills, take a close look at what each of them offers. Compare the features with your preferences and you will be good to go.
Question: What Kind of Pellets Should I Use in a Pellet Smoker?
Answer: The proper pellets for a pellet smoker are usually sold as barbecue or smoker pellets. They need to be made using food-grade hardwood without any artificial materials or products.
Question: What Are the Pros and Cons of a Pellet Smoker?
Answer:
Pros
There are a variety of flavors to choose form when using wood pellets
The food is infused with a subtle touch of smoke because the smoke produced by pellets is clean and mild
It is easy to purchase and use pellets
Pellet smokers are best for slow and low cooking
Cons
Pellet grills are pricey
Pellets need electricity to operate
Conclusion
To choose the best Masterbuilt Pellet smoker, make sure you know how often you will be using the smoker and how many people you intend to cook for. For a spacious and digital smoker, Masterbuilt Sportsman Elite XL Pellet Smoker is the best as it has that big cooking space. Masterbuilt 40-Inch Pellet smoker is best for commercial barbeque as it has glass doors that display the progress of what is being smoked.
In case the above options did not meet your preferences, use our buying guide to help you make the right decision. It has all the factors you need to consider before you get a pellet smoker. Check out the two alternatives provided to get insight on products that have been highly rated by users, fans, and experts.
Further Read: