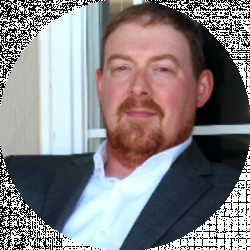 Latest posts by Justin Caldwell
(see all)
I don't know about you, but one of my biggest complaints about buying meat from the grocery store is that it's tough and often lacking in flavor.
The good news is that there are options out there that provide high-quality, pasture-raised, grass-fed meat. These options include popular online butcher shops like Porter Road.
Read our Porter Road below to learn all the ins and outs of this meat delivery service that offers top-notch beef, chicken, pork, and more.
What is Porter Road?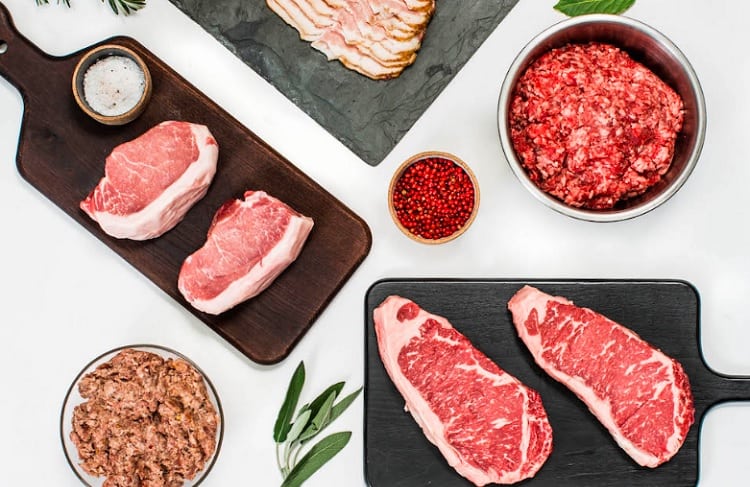 Porter Road is an online meat delivery service and butcher shop. The company specializes in offering pre-made boxes and shipping them to customers throughout the United States.
Offerings from Porter Road include non-GMO, pasture-raised, grass-fed, beef, chicken, pork, and lamb.
The site was founded in 2010 by Chris Carter and James Peisker. These two gentlemen previously owned a catering business located in Tennessee.
However, they ran into problems with keeping items in stock as demand for their product began to increase. As a result, Carter and Peisker decided to start sourcing and sell their meat from a farm in nearby Kentucky.
Soon after, they decided to open a brick-and-mortar butcher shop in Nashville and sell their meats there. The shop began serving local restaurants, individuals, and catering services.
However, the words began to spread about their top-notch meat, they decided to launch a website and started selling their meat online.
Selection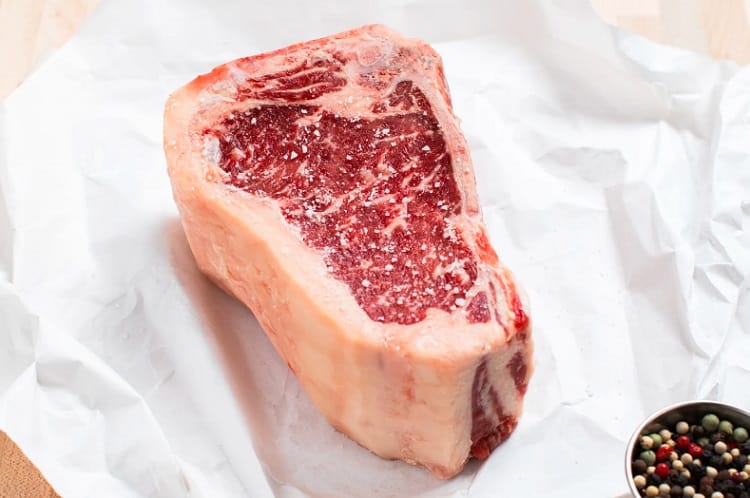 When you look at what Porter Road has to offer, you'll discover that the offerings are more limited than you'll find with other meat delivery options and online butcher shops.
However, you'll get excellent portions and exceptional marbling from any cut you choose from Porter Road. There are plenty of cuts available, and every option on the menu is sure to provide delicious flavor and quality.
Let's take a look at what Porter Road has to offer.
Beef
Porter Road offers plenty of grain-finished beef cuts that are sure to deliver excellent quality and fantastic flavor. You can also purchase dry-aged ground beef, marrow bones, beef brisket, boneless ribeyes, hanger steaks, short ribs, flat iron steaks, filet mignon, blade steaks, and much more.
Chicken
If you're looking for chicken, Porter Road has what you want. The site offers bone-in and boneless chicken breasts, whole, organic chickens, and chicken broth for cooking your favorite meals. Check out the best online chicken delivery services guide to help you choose better.
Pork
You'll get excellent cuts of pork on the Porter Road website.
You can choose from delicious selections such as pork butt, ground pork, bone-in pork chops, boneless pork chops, hand-cut pork steaks, breakfast sausages, country sausages, pork burgers, Italian sausages, and more.
So it's safe to say no matter what type of pork cut you prefer, there's a good chance Porter Road has what you want.
Lamb
If you prefer the taste of lamb, you're in luck. Porter Road offers plenty of lamb meat in both their Nashville butcher shop and their online store.
You can order delicious, tender cuts that include a few pounds of lamb chops, lamb steaks, lamb shank, lamb shoulder, and more.
Quality

For the most part, the packaged meat you buy from your local grocery store is likely to be low in nutrients and high in fat.
In addition, much of that meat is shocked full of hormones and comes from a provider that more than likely doesn't care about the quality of care the animals receive. This is one of the primary differences between what Porter Road has to offer and what you'll get from a local grocer.
When ordering from Porter Road, you'll discover that the quality of meat you get is nothing short of excellent. The meat comes from local farms (which we'll discuss next) and lands right on your dinner table.
Whether it's beef, chicken, pork, or lamb, there are plenty of choices. These cuts are fresh – not frozen – and ready to go straight on your grill or into your oven.
Sourcing
Other online meat delivery services get their meat from local farms. These include popular options like Fossil Farm and Snake River Farms.
Because their meat is sourced locally, the quality of the meat you get from the Porter Road is higher than what you'll typically get from the grocery store.
The farms that Porter Road works with all use environmentally friendly practices and don't rely on the use of antibiotics or hormones in their animals.
Porter Road states that all the animals on the farms are grass-fed, pasture-raised, and free-range. Additionally, the site refuses to work with those who use inhumane practices or large factories to raise their animals.
Pricing
As expected, the cost of the meat you get from Porter Road is a little more than what you'll pay at your local grocer.
However, the way they source their meat and the care and quality the animals were provided makes it worth a few extra dollars to get some high-quality meat.
Most cuts on the site will range anywhere from $8 to $100, depending on the type of meat you want. For example, filet mignon is going to cost more than chicken breasts.
Chicken ranges from $15 to $30, while pork will usually run you $10 to $30. Pricing is comparable with other online meat delivery services, so you're sure getting your money's worth.
Subscriptions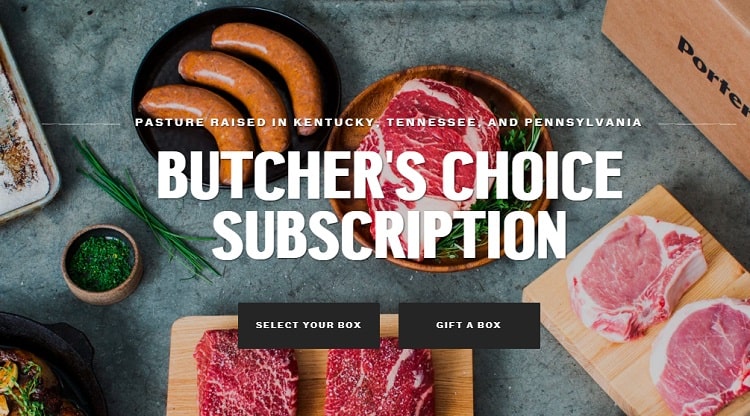 With Porter Road, you can choose to purchase your meat individually, or you can select from one of their subscription services.
When you purchase meats individually, you have the option to completely customize your package, so you get exactly what you want when you want it. 
However, others like to receive the best and most popular choices each month, which is what Porter Road subscription boxes offer. Here are a few of the subscription box options available on the Porter Road website.
Best of Porter Road
This box is hand-selected and cured by Porter Road, offering an excellent variety of high-quality meat perfect for the whole family.
It's great for grilling, cooking on the cast-iron skillet, or throwing it in the oven with a little seasoning. These cuts are great to share with your favorite people.
Butcher's Choice
The Butcher's Choice box is an excellent compilation of bacon, ground beef, steaks, and a variety of pork cuts perfect for any meal. 
Grill Master
Porter Road's Grill Master box is ideal if you're the king of the grill top. This box is full of pork, lamb, beef, and chicken that's perfect for throwing on the grill.
So whether you're adding some salt, slathering on some BBQ sauce, or using your own marinade, the Grill Master box is excellent for those summer evening cookouts.
Packaging and Delivery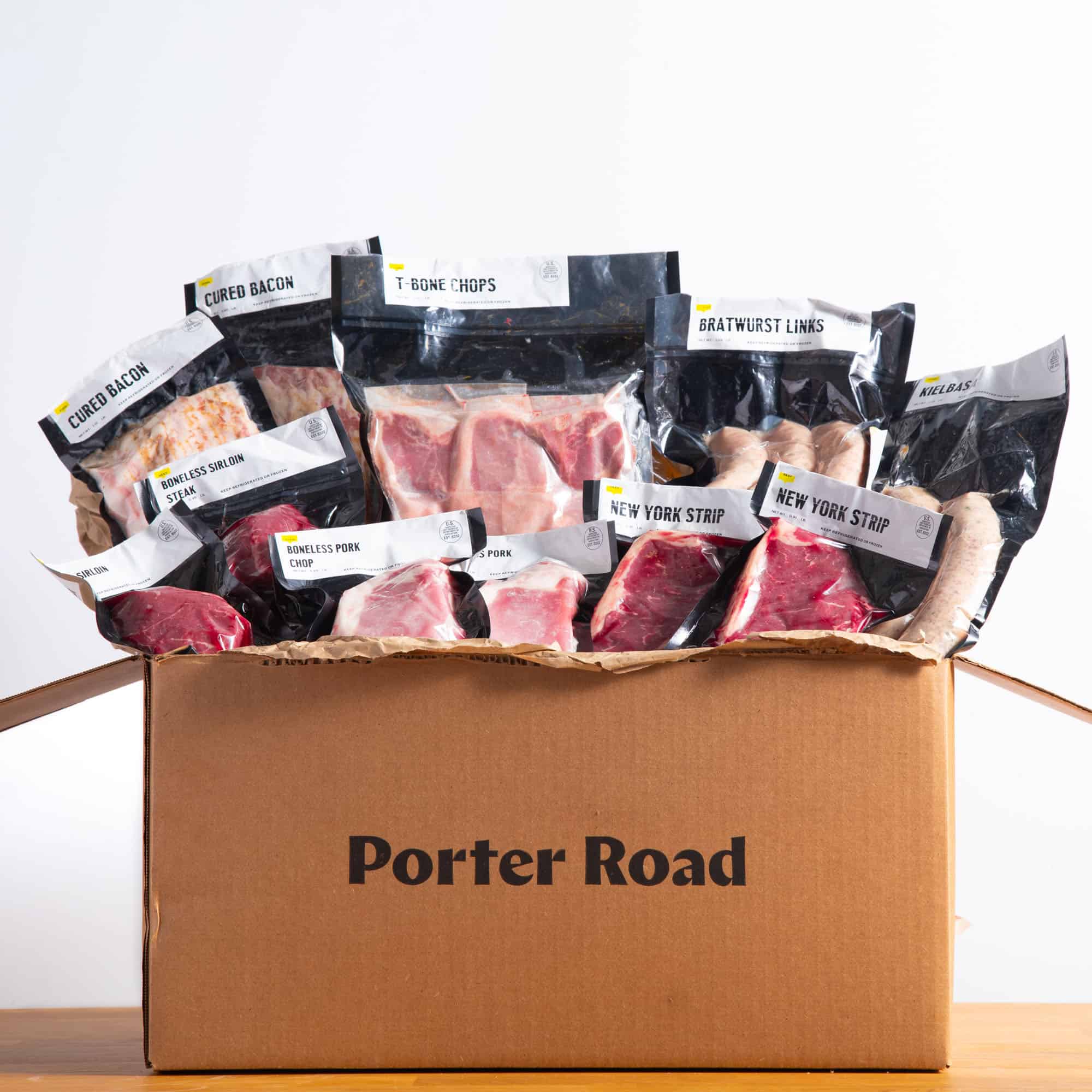 Like other popular meat delivery services, Porter Road sends its deliveries to you in biodegradable packaging that is good for the environment.
In addition, the company sends their meat in cornstarch-based packaging, which you can use to light your grill when you're ready to cook your meat. 
However, one thing that sets Porter Road apart is that it doesn't freeze its meat. That means you get fresh meat that's ready to eat as soon as it shows up on your doorstep.
Of course, the drawback is that you need to be home when it arrives so you can throw it in the fridge or freezer as soon as possible.
Shipping
If you live in the 48 contiguous states of the United States, Porter Road will ship to you. Unfortunately, the service doesn't ship to Alaska or Hawaii at this time.
However, when you sign up for Porter Road and purchase $100 worth of meat, you qualify for free shipping. All of their pasture-raised meats come right from the Porter Road location in Tennesse.
Storing Your Meat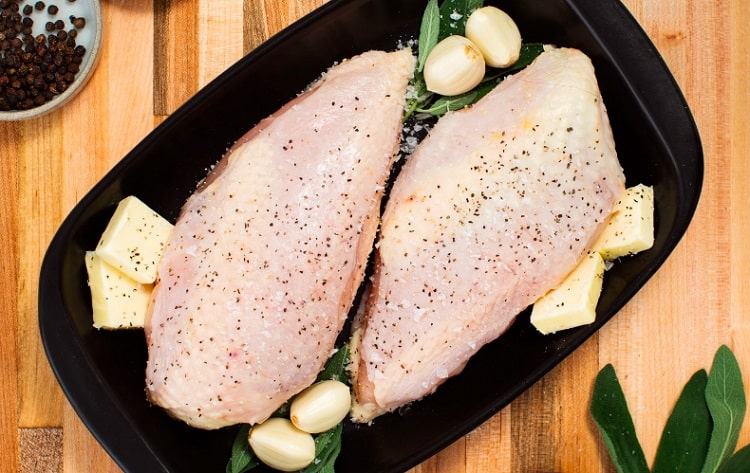 Porter Road recommends that you store your package in your refrigerator or freezer as soon as you receive your package.
Ideally, storage should be short-term so you can get the best possible taste and flavor out of your meat. Bear in mind that when you freeze your beef, you run the risk of damaging it as a result of ice formation.
As the ice hardens, crystals start cutting through the fibers of your meat. Porter Road recommends that you eat your chicken within four days, pork within five days, and beef within ten days, unless it's ground beef.
Support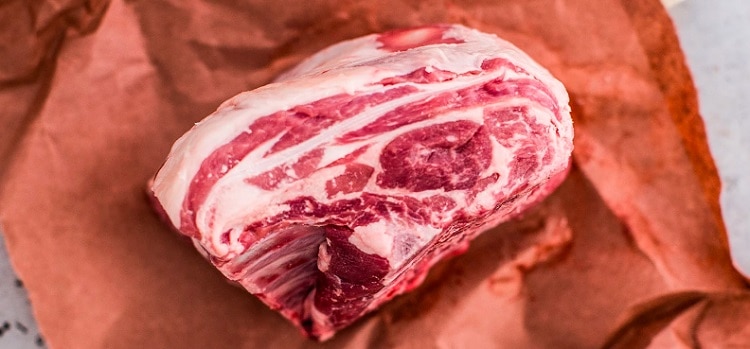 One of the cool things about Porter Road is that it offers both an online presence and a physical location in Nashville, Tennessee. As a result, you have a few ways to get in touch with someone at the company.
That means if you need help with something or just want to ask some questions about up-and-coming meats and cuts, you can contact someone with just a button click. 
Or, if you prefer, you can call the shop and speak with a live person. There is plenty of information about Porter Road available online through tips from others who have had positive experiences with the online delivery service. 
Drawbacks
As you can see, there are plenty of upsides about Porter Road and what they have to offer. However, there is also a drawback to consider.
First, even though Porter Road has a wide variety of cuts you can purchase, there aren't many other services that provide new and unique meats. 
For example, some online butchers offer items like elk, venison, duck, and bison, along with many different types of seafood. The service and meat Porter Road offers are excellent, but it would be nice to have a little more variety every once in a while.
Alternatives
If you're not sold on Porter Roads, that's okay. While it provides excellent, high-quality meat with plenty of taste, it lacks in a few areas. Fortunately, there are plenty of online meat delivery services available. Here are a few to consider:
Snake River Farms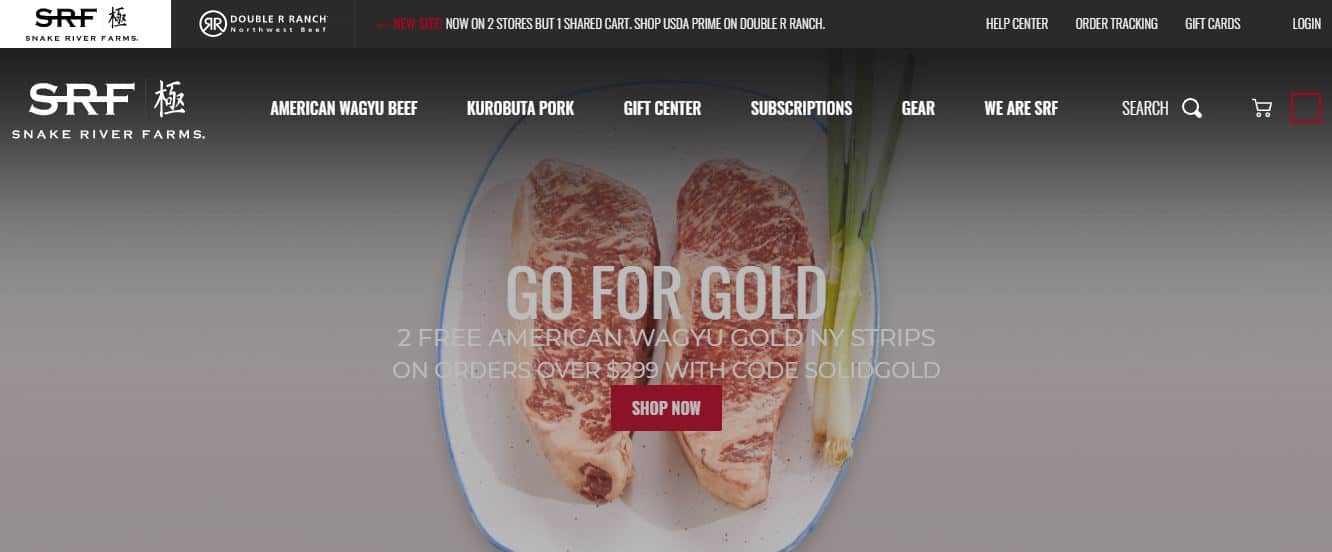 Need to feed a large group of people. Snake River Farms can take care of that. While the meat delivery service is well known for its high-quality pork and beef, it also offers large shipments for the majority of its products.
For example, you can select packages of 12 for popular products like ground beef, filet mignon, and more. 
Plus, you can order top-of-the-line American Wagyu from Snake River Farms, which is well-known for its amazingly tender texture, excellent flavor, and rich marbling. Wagyu cuts include filet mignon, porterhouse, and steaks, so you can get exactly what you want.
Stock Yards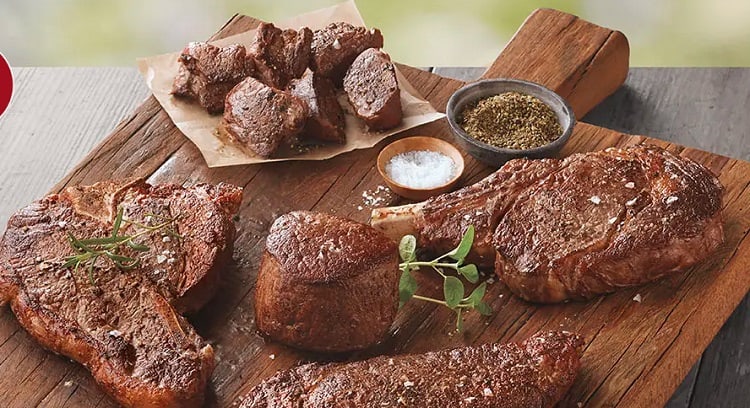 The Pollack family founded stock Yards in 1893. This Chicago mainstay started as a butcher shop, which eventually took its high-quality meats online.
The company focuses on providing delicious and flavorful steaks to its loyal customers, no matter where in the US they are. 
There are plenty of subscription options available on the Stock Yards site, including Steakhouse Club and Stock Yards Club boxes. In addition, you can sign up for a three, six, or year-long subscription, which ranges from $200 to $1300 every month.
Every shipment includes a heaping helping of prime USDA cuts, which means you're getting excellent meat delivered right to your doorstep.
Moink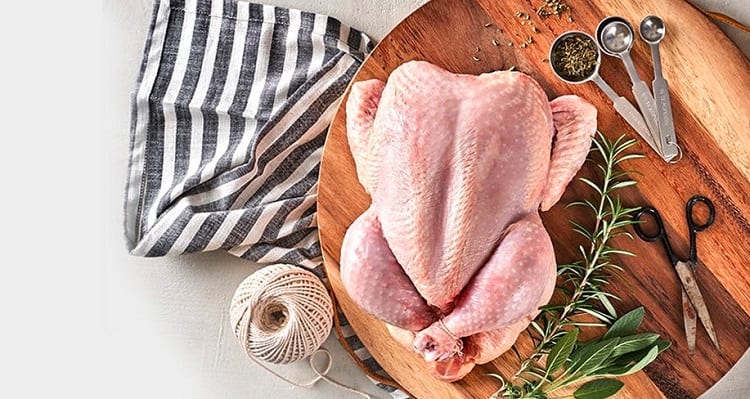 Moink makes this list of alternatives because it is all about how their meat is treated. All their animals are grass-fed and completely free from GMO grains, hormones, antibiotics, or confined buildings.
The Moink team grew up in the Midwest, so you know they know what they're doing. They want to provide a better option for farmers and customers who want only the best quality meats from the best-treated animals.
Additionally, Moink offers plenty of subscription boxes from which you can choose. These include popular options like all beef or al chicken boxes, to variety seafood options.
There's also a sampler box that includes chicken, beef, and pork cuts. It doesn't hurt that all boxes are customizable, so if there's something you don't want in a certain box, you can swap it out for something more appealing to you.
FAQs
Question: Why Doesn't Porter Road Ship its Steaks Frozen?
Answer: There are some meats that Porter Road will be frozen, which include ground beef and sausage patties. However, the majority of their meats are shipped fresh because Porter Road wants to provide and preserve as much flavor and taste for as long as possible.
The company believes that freezing their meats could negatively impact their products.
Question: Is Porter Road Cheaper Than Stores Like Costco and Sam's Club?
Answer: Probably not. The prices you'll get with Porter Road are likely going to be higher than what you'll find at warehouse-type stores, local groceries, or butchers. This is largely due to the way Porter Road sources its meat while providing high-quality products.
Question: Is Meat Offered by Porter Road Certified Organic?
Answer: The farms and ranches that Porter Road partners with don't offer official organic certification.
However, these sources follow strict guidelines when it comes to processing their meats, which they claim exceeds the minimum USDA standards for organic food. Porter Road refers to it as beyond organic.
Question: Is Dry-aged Beef Better Than What You'll Find at the Grocery Store?
Answer: Simply put, yes. Dry-aged beef has a better taste than what you'll get at the grocery store because of the way the meat is allowed to naturally tenderize.
This gives the meat a more concentrated flavor, which is something you're not likely to find at the supermarket.
Is Porter Road Worth It?
If you are looking for a reliable meat delivery service, Porter Road is a great option. You'll have access to a variety of cuts that are packed with flavor.
Plus, the online butcher gets all of its meat from local farms and ranches that use humane processes, as opposed to large cattle farms.
It would be nice if there were more exotic meats to choose from. Porter Road alternatives offer bison, elk, and seafood.
However, there are still enough cuts on the site to satisfy even the most ardent carnivore. Porter Road is a great option if you're looking for fresh, delicious cuts of meat.