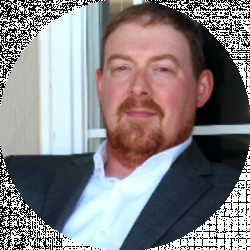 Latest posts by Justin Caldwell
(see all)
If you love premium cuts of beef, pork, chicken, and other delicious meat, but don't like going to the grocery store, then an online meat delivery service might be right up your alley. These services bring the meat right to your front door. A great example of this is Crowd Cow.
Crowd Cow offers delicious, sustainable choices such as Wagyu beef, bison, seafood, and many other cuts of meat that are sure to draw your attention. But is this meat delivery service worth subscribing to? Read on to find out.
What is Crowd Cow?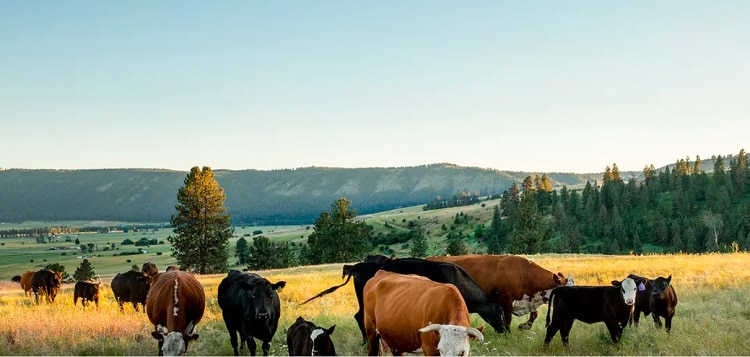 Crowd Cow is a meat delivery and subscription service based in Seattle, Washington. Its name suggests, the thought behind the company was to crowdfund the purchase of a cow.
That means multiple people would share the single cost of one cow. The company was established by Joe Heitzeberg and Ethan Lowry in 2015.
The pair wanted to buy a cow from a local rancher without needing to store a year's worth of beef in a freezer. As a result, Crowd Cow was born.
The company specialized in sourcing delicious, grass-fed, high-quality beef throughout the United States. Their beef comes directly from local farms and independent ranches.
Since that time, Crowd Cow has launched an entire website that offers plenty of excellent, pasture-raised meat. These include options like beef, pork, chicken, seafood, and specialty game meats.
There are also plant-based options available on the site, you can order everything you need for an entire meal and prepare it in the comfort of your own home.
Menu
Crowd Cow offers a wide selection of amazing meats that are sourced from local ranchers and farmers. As you peruse the site, you'll discover that there are various options available, including popular grass-fed meat like chicken, pork, and beef.
Crowd Cow also offers seafood choices such as salmon, shrimp, lobster, and more.
The site also offers lesser-used meats like bison, turkey, lamb, venison, and board, so there's a good chance Crowd Cow has the type of meat you want. Here's a quick rundown of some of the high-quality meat options you'll find with Crowd Cow:
Beef – Crowd Cow offers beef cuts that include ribeye steaks, New York strips, boneless ribeyes, strip steak, tip steak, sirloin, filet mignon, skirt steak, and ground beef.

Domestic and Japanese Wagyu beef cuts

American lamb

Pork – Heritage pork, pork chops, butt roast, spare ribs, pork loin, tenderloin, sausages, ham, and bratwurst.

thick cut bacon

Bison – Ribeyes, sirloin steaks, ground bison, bison bratwurst, bison cowboy steak, and bison flank steak

Chicken – Whole chicken, chicken legs, chicken thighs, chicken wings, chicken breasts, chicken nuggets, and chicken strips.

Seafood – Black cod, Alaskan halibut, Main lobster, Norwegian salmon, Atlantic sea scallops, and much more.
Quality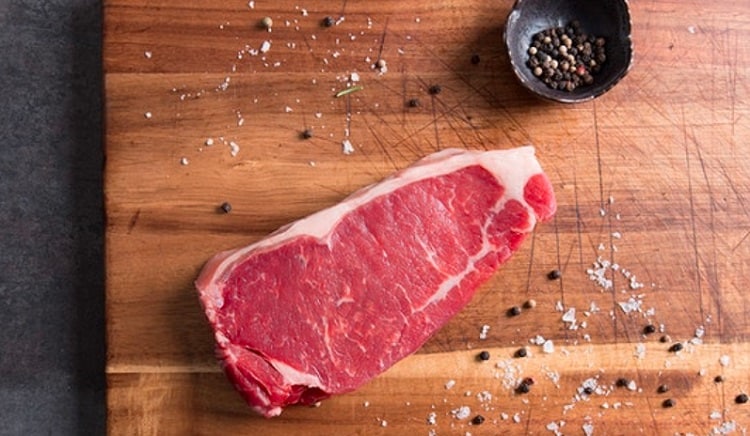 Quality is very important to Crowd Cow, which says that they are committed to sourcing only the best pasture-raised, grass-fed meat available.
In addition, Crowd Cow goes above and beyond by visiting every farm or ranch they partner with and ensure they use only the most humane, environmentally friendly methods to raise their meat.
Crowd Cow only works with co-ops or independent ranchers and farmers. This means they go out of their way to avoid factory farms that dominate the current local grocery store market. Even Amazon gets its meat from factory-farmed sources. 
Crowd Cow has also stated that any farmer or rancher they support has to agree never to use hormones or antibiotics in their meat while only using practices that are friendly to the environment.
Additionally, Crowd Cow requires that all sources go through a taste test to ensure that all meat offers amazing and delicious flavor.
Packaging
Crowd Cow says all their boxes are sent in packaging that is 100% recyclable. That means the vacuum-sealed wrapping that your meat comes in can be felt to the recycling plant and reused.
In addition, the packaging has a date of delivery on it and comes with dry ice to ensure your meat stays frozen. That means if you aren't available for delivery, your package can sit outside until you get home to put it in the freezer or refrigerator.
Shipping
Like many other meat delivery services, Crowd Cow offers delivery to the contiguous 48 states in the United States. Unfortunately, if you're in Alaska and Hawaii, you can't use their service.
If you do order from Crowd Cow, you'll earn free shipping if you purchase a box worth $99 or more.
If you don't spend that much, your shipping costs will vary based on your location and how much you order.
Every Crowd Cow box is shipped with containers of dry ice to keep your items frozen during shipping. Boxes typically ship out the next day and can take as little as two days to arrive.
Pricing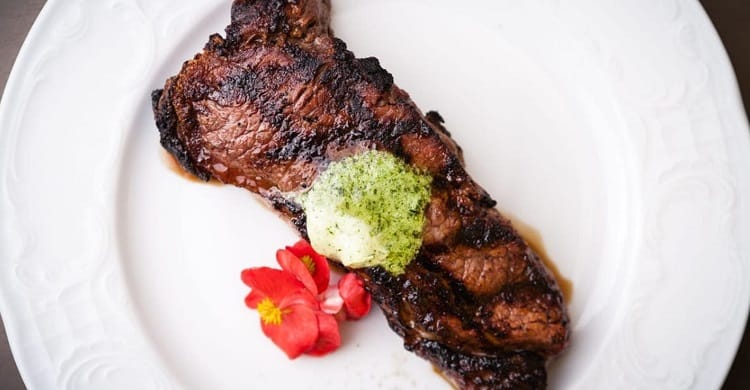 Many people are quick to point out that the prices on Crowd Cow are pretty expensive. However, if you keep in mind the quality of their meat and the ranchers and farmers they work with, the cost of meat on the Crowd Cow site is relatively reasonable.
The farmers and ranchers they work with are focused on providing high-quality, non-GMO, pasture-raised, grass-fed meat. As a result, prices are higher than what you'll find at your local grocer.
This is best seen in the different meats and cuts that Crowd Cow delivers. Their beef is ethically raised on farms and ranches that adhere to humane practices, and their seafood is responsibly caught.
So, if you take into account all the different types of meat and the way it's looked for, it's easy to see how the cost of Crowd Cow is a little more than what you'd see at the grocery store.
Subscription Boxes and Discounts
Crowd Cow offers both one-off purchases and subscription-based boxes, so you can choose what you want or have a box curated for you.
As with other online delivery services, the prices of your subscription box will depend on how long you choose to receive it and how much meat you want each month.
Here are a few of the more popular boxes available through Crowd Cow:
Custom Box
The Custom Box is an excellent way for you to purchase your favorite types of meats. These are the ones you get when you want to make a large meal for your family.
Some of the more popular meats that are available with a Custom Box include pork chops, salmon, roast, beef rips, ground beef, and chicken.
Steak Lovers Box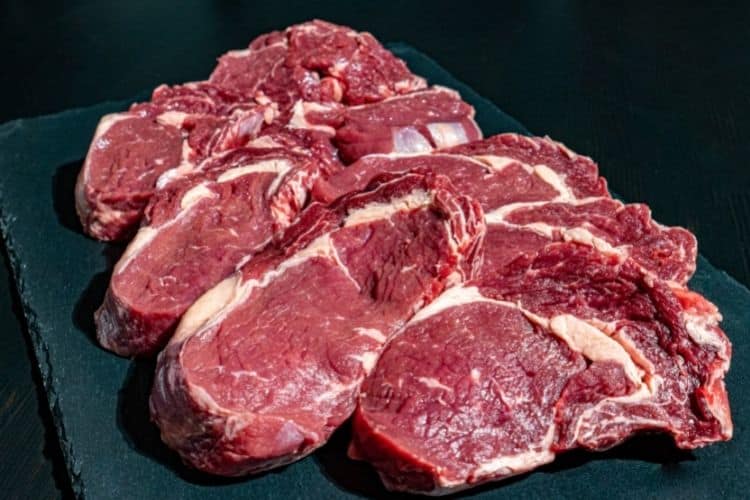 As the name implies, if you love steak, this is the box for you. Crowd Cow curates an excellent box full of your favorite steak cuts, including sirloin steaks, ribeyes, short ribs, flat iron steaks, New York strip steaks, and much more.
For those of you who prefer steaks with the bone in, Crowd Cow does have bone-in ribeyes and filet mignons as well.
Japanese Wagyu Box
If you want a tender, delicious, juicy cut of beef, it's hard to go wrong with the Japanese Wagyu box. This box includes a 12 oz and 14 oz cut of Japanese Wagyu beef.
Wagyu is a special kind of beef that comes from Japan. It is known around the world for its fantastic marbling and tender texture. Additionally, these steaks have a smooth, buttery taste that steak lovers genuinely enjoy.
Production of Wagyu beef is heavily regulated to ensure that only the best and highest quality cuts are sold. The highest possible grade for a Wagyu steak is A5, which Crowd Cow offers its customers.
If you want a delicious, tender, and tasty steak, go with the Japanese Wagyu Box. You won't regret it.
Discounts and Coupons
Crowd Cow will give you a 5% discount for every meat subscription box you order. This is a great way to save on cost as opposed to simply buying individual cuts of meat.
Additionally, when you are on the Crowd Cow website, keep an eye out for specials or discounts they offer. The website often provides coupon codes and promotions that will help save you money on your meat.
Delivery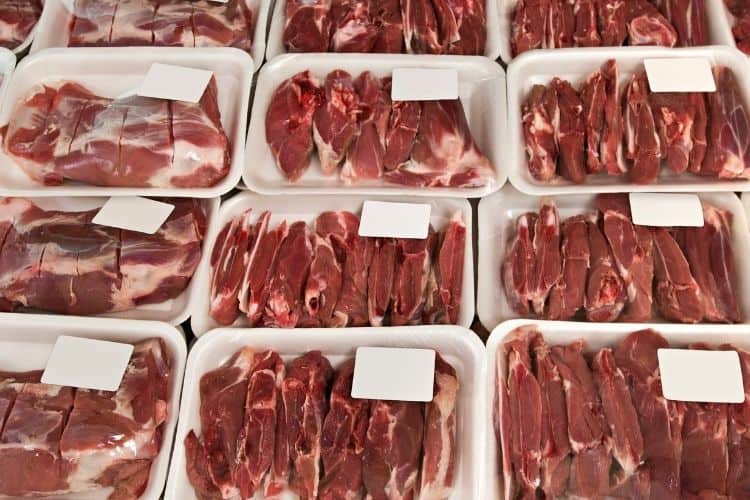 Another great thing about Crowd Cow is how easy it makes the entire ordering process. With Crowd Cow's online subscriptions, the service brings your favorite cuts of meat and delivers them right to your front door.
That means you don't have to mess with going to the grocery store once a week to make sure you get your meat.
Plus, some of the meat Crowd Cow offers may not be available through your local grocer or butcher. Crowd Cow makes it simple. You just submit your order and wait for it to arrive.
You only have to provide when you order your email address, shipping address, and payment information. There aren't a lot of hoops you have to jump through. It's that simple.
Alternatives to Crowd Cow
If you find Crowd Cow is not your liking, the good news is that there are plenty of alternatives in the market. Here are a few examples of other meat delivery services available if you choose not to go with Crowd Cow:
ButcherBox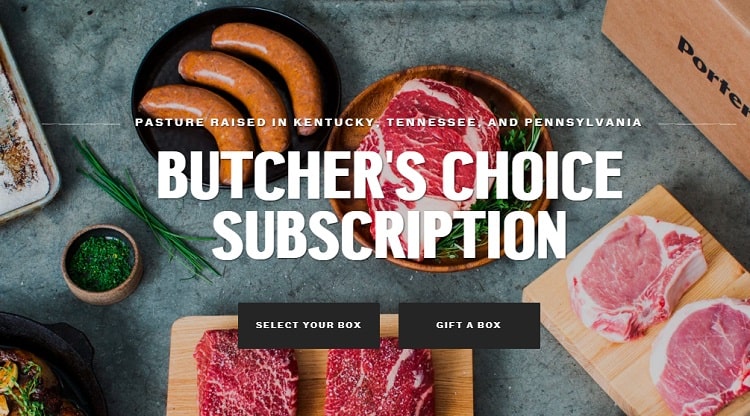 When it comes to Crowd Cow alternatives, ButcherBox has one of the best mottos in the market: "Think of us as the neighborhood butcher for modern America."
ButcherBox ships its meats all over the United States. Whether it's free-range chicken, grass-fed beef, or heritage pork, ButcherBox has what you need. 
You can choose between five different subscription options that send you ethically sourced meat right to your doorstep. Customers enjoy ButcherBox because it offers high-quality meat, delicious cuts, and amazing customer service.
Unfortunately, demand for the platform has grown significantly, so you may have to wait to use its services.
Snake River Farms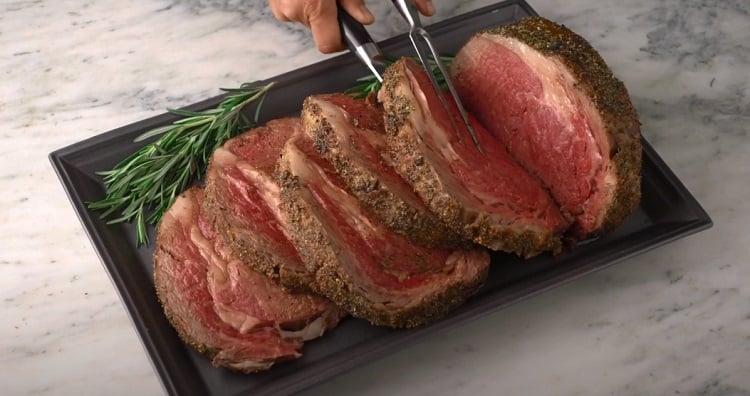 Another online delivery service providing high quality meat is Snake River Farms. Even though its name sounds a little intimidating, Snake River Farms offers a wide range of assorted meats.
These include American Wagyu, Kurobuta pork, Northwest beef, and much, much more. Animals raised on Snake River Farms are fed a balanced diet of local renewable feeds, grains, and forages.
One of the most popular boxes available through Snake River Farms is the American Wagyu Steak box. You'll get ribeye, filet mignon, sirloin, and much more in this tasty box.
There's also the Steak Lovers Collection, which has various cuts of the best 21-day dry-aged beef Snake River Farms has to offer. All the packaging used by the company is reusable, biodegradable, and recyclable.
Rastelli's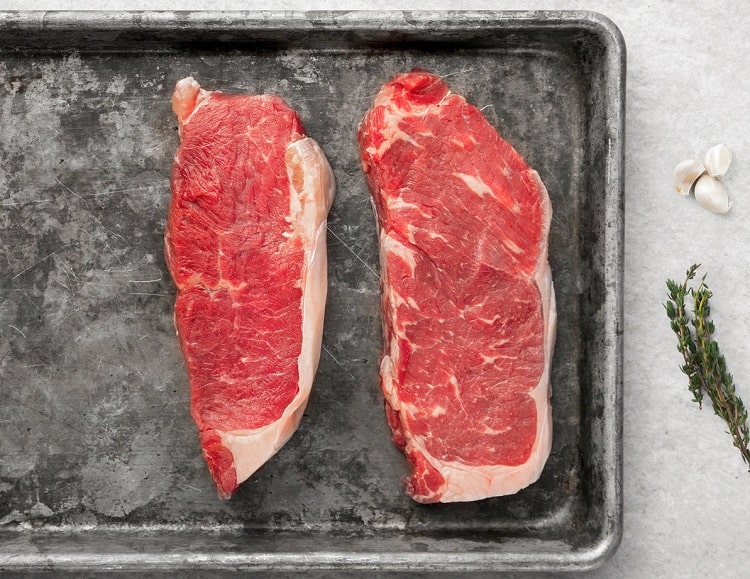 Rastelli's began as a small butcher shop located in New Jersey that has since grown into a large online meat shipping empire. Its meats are locally sourced and raised with no steroids, antibiotics, and hormones.
Even though you can't order pre-packaged boxes on the website, you do have the option to purchase individual products.
If you want to buy meat your whole family will love, Rasatelli's is an excellent option. Ground beef, chicken breasts, pork chops, and salmon are just some of the delicious cuts you can have delivered right to your doorstep.
Plus, if you want an alternative to meat, Rastelli's has plant-based chicken, which is soy-based.
Porter Road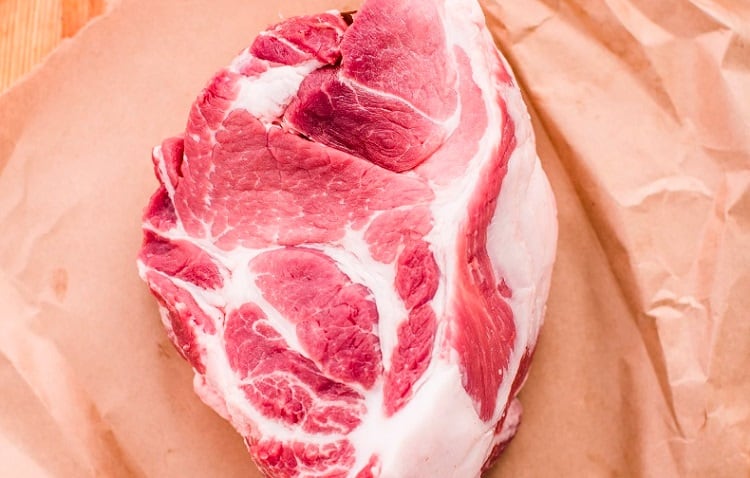 If you're looking for an online-based meat delivery service, finding something better than Porter Road will be tough. This Nashville-based company is popular with the locals.
Only when they decided to expand throughout the US, customers throughout the country had access to the delicious meat offered by Porter Road. All of its beef is dry-aged, is non-GMO, and is sourced from local farms in Tennessee and Kentucky.
Porter Road offers a wide range of subscription boxes you can choose from. For example, you can order the Grill Master Box, which comes with bratwursts, burgers, and steaks.
Or the Beef Box, which includes New York strips, ribeyes, and filet mignon steaks that are dry-aged to perfection. The Beef & Pork Box also comes with 8 pounds of ribeyes, ground beef, strip steaks, bacon, and pork chops.
FAQs
Question: Is my Recurring Box the Exact Same Every Time?
Answer: One thing Crowd Cow has learned over the years is that customers enjoy variety. As a result, you get to decide what is packed into any box that comes your way.
Crowd Cow builds every box based on what you prefer and what's available. Then, you'll get a text message or email when your order is ready to review. Customize your box, so you get exactly what you want.
Question: Can I Cancel my Crowd Cow Subscription?
Answer: You have the option to cancel your subscription at any time, so long as your shipment has not been sent. You can do so from the membership page on the website.
Crowd Cow sends out a notification when your order is getting ready so that you can make necessary arrangements or adjustments.
Question: Does Crowd Cow Sell Real Wagyu Beef?
Answer: Yes! Crowd Cow partners with farmers in Kagoshima, Japan. This city is located on the southern end of Japan, and the farmers there provide Crowd Cow with authentic Japanese Wagyu beef.
The meat is rated as A5, which is the best score Wagyu beef can get. That means you're always getting amazing, delicious, high-quality Wagyu beef.
Should You Get Your Meat From Crowd Cow?
Once you've had a taste of the meat Crowd Cow has to offer, you'll have a hard time going back to the cuts you get from the grocery store. Crowd Cow's meat is consistent when it comes to freshness, taste, and quality.
In addition, you're sure to be impressed with the wide variety of meat available on the site, along with Crowd Cow's flexible delivery choices.
The easy-to-use platform makes ordering a simple process, which saves you time. Plus, each item in your order comes from a farm that provides grass-fed, pasture-raised beef.
Overall, Crowd Cow is a great choice if you're craving high-quality meat that comes right to your doorstep.
Further Read: