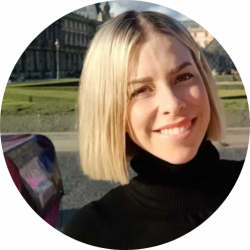 Latest posts by Jodie Chiffey
(see all)
You've probably heard about it or may have even tried it, especially if you have German friends. Today, in this Erbswurst guide, you'll learn about the history of this classic German sausage that has stood the test of time.
Cheap, easy to make, and long shelf life, Erbswurst is a popular food amongst hikers, adventurers, and survivalists. Erbswurst is made of pea flour, pork or beef fat, pork belly, salt, and spices. There are many ways to prepare Erbswurst, and for this article, we'll focus on how you can prepare it on a grill.
Fossil Farms is the popular online store to purchase meat. Check out our Fossil Farm review and find out if it's a reliable source of sustainable meat.
History of Erbswurst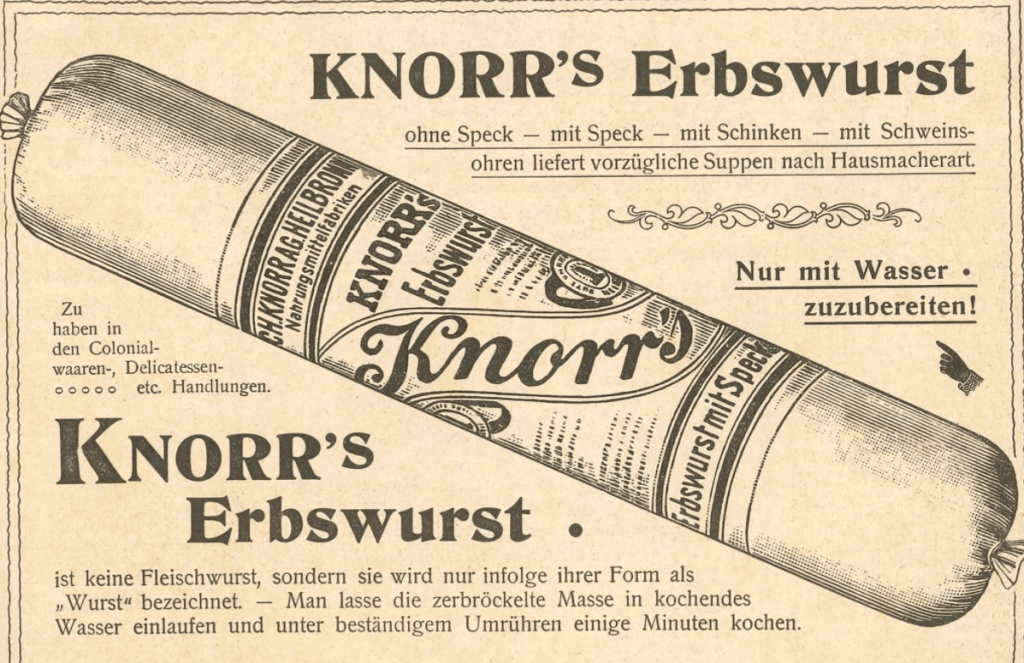 Can you guess when the first Erbswurst was made? It was made back in 1867!
Erbswurst or pea soup sausage was invented in Prussia, the nation that preceded Germany. In 1867 Johann Heinrich Grüneberg, a cook and food processor for Berlin, came up with the idea to combine a flour with meat that could last for days and months!
This proved to be a game-changer for the Prussian army as Erbswurst became a staple food during the Franco-Prussian War between 1870 and 1871.
Quickly realizing that they had hit a goldmine with the sausage, the Prussian army purchased the patent to Erbswurst for 40,000 Prussian Thalers or around $8400. The government quickly established a factory in 1870 after acquiring the patent and got 1700 workers to produce nearly 5000 tons of Erbswurst for the soldiers fighting the war.
The Prussian Army won the war, and in 1889, Knorr started manufacturing Erbswurst, and up until 2018, they were still selling the pea soup sausage in Germany and other parts of the world.
An interesting thing happened in 1903. Central Food Factory of Hohenlohe , the German food company, ran a successful food stall in Sydney at the Royal Agricultural Society Show. This led to the increase in sausage availability, consumption, and demand in Australia. It eventually became a staple food for Australian soldiers during World War I.
While soups have a long history associated with many traditions and cultures, Erbswurst is widely considered the first instant soup ever made. The fact that it's still sold and consumed, and we're writing about it, makes it a food item that has stood the test of time!
Are you looking for a meat slicer that makes it easier for you to prepare your favorite cuts of meat? Check out the Merkel meat slicer review and guide that will help you decide if it's a good product for you!
Erbswurst – The Basics
While Erbswurst is commonly known as German sausage, in reality, it's not a sausage. It is packed in such a way that it takes the sausage shape. Within a matter of minutes, you can make creamy pea soup out of Erbswurst that's not just tasty but nutritious as well.
The composition of ingredients in this ready-made meal has changed over time. Originally, Erbswurst was made of pea flour, pork belly, beef or pork fat, salt, onions, and spices. Today, Erbswurst is primarily sold as a combination of pea flour, palm oil, smoked bacon, smoked yeast, aromas, and spices. The yellow version of the sausage contains turmeric, whereas the green version contains spinach powder and vegetable juice extract.
What does Erbswurst look like?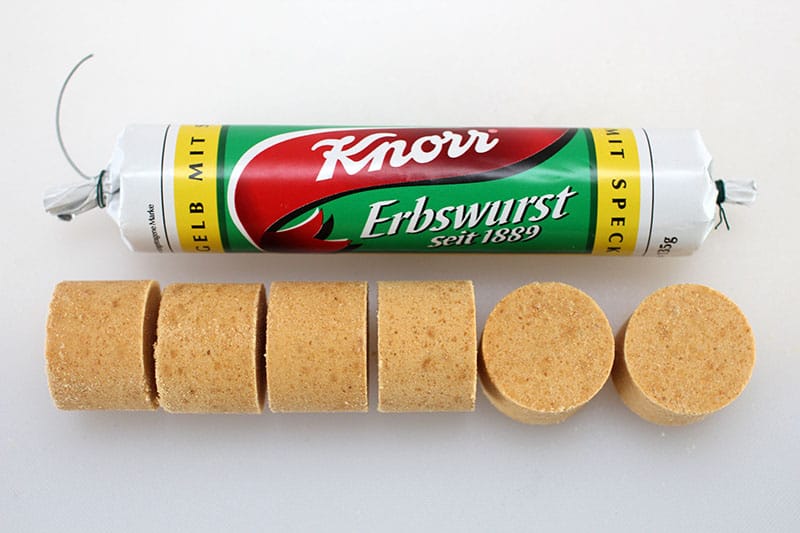 Erbswurst is shaped like a thick sausage roll, often lined with wax paper or foil. In most cases, the packaging contains six portions of the pea soup which can be prepared according to your needs. Depending on the variety and composition of ingredients, the color of the sausage can be yellow, green, or off-white.
What does Erbswurst taste like?
I got the ingredients from a nearby grocery and the meat from my trusted local butcher. I've tried both the classic and modern versions of the meal, and I think the modern version with the smoked meat tastes better. I prepared the Erbswurst from scratch, and to smoke the meat, I used the Char-Broil American Gourmet Smoker .
To answer the question, Erbswurst tasted surprisingly good, I would say! I didn't expect a survivalist meal to taste this good. The fat in the Erbswurst keeps the sausage from crumbling and provides a pleasant taste. The texture of the pea sausage is just right.
What's more, it kept me satiated till dinner. So I can imagine why it was such a popular food for over a century across Europe and other parts of the world.
How much does Erbswurst cost?
That's a tricky question because, unlike dishes we've covered here where the primary ingredient is one cut of meat, Erbswurst is a combination of a host of different ingredients. That being said, it is the easiest and one of the most affordable meals you can prepare in your home.
You can expect to make anywhere between 3 to 4 liters of soup from the pea sausage for $15 to $20. To make the preparations at home, I used 1 lbs of pork belly (I had purchased 10 lbs slab), around 0.8 lbs of hard fat, and 1.2 lbs of pea flour.
How do you cook Erbswurst?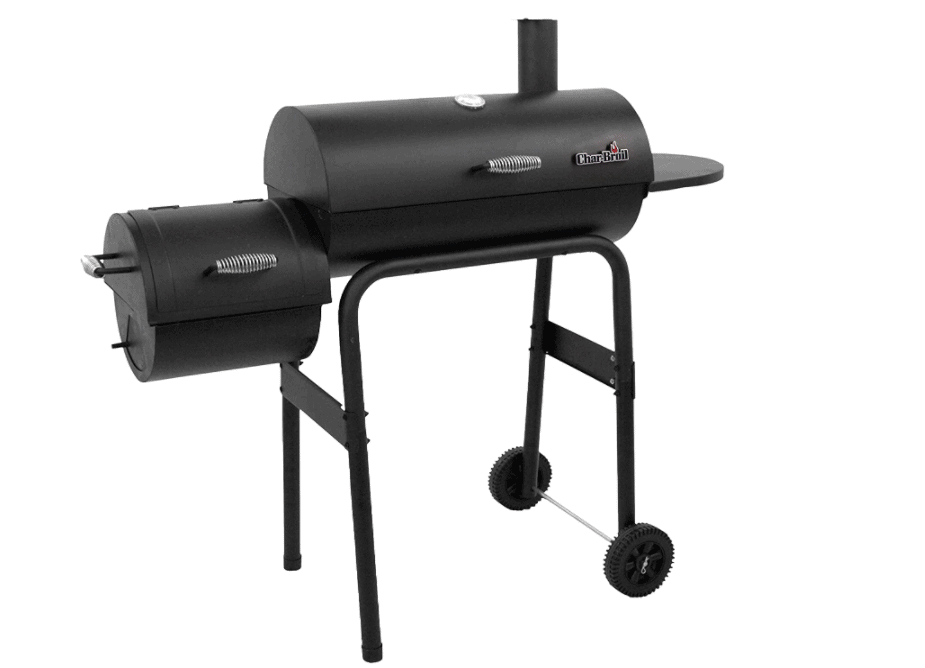 When it comes to cooking Erbswurst, you would be surprised by how easy it is to prepare. Because I liked the smoked variety, I will share the preparation method I used to make the pea sausage.
I used the Char-Broil American Gourmet Smoker to prepare pork belly and took some of the portions for the Erbswurst. Here is the recipe:
Set the smoker to 225°F.

Add some salt, pepper, and paprika to the pork belly and place it in the smoker.

Let it slow-cook for 6 hours and use a

meat thermometer

to ensure the internal temperature is 165°F.

Take around 1 lb of pork belly and dice it with the hard fat into ¼-inch cubes.

Fry the pork with fat in a pan on low heat until it turns golden brown.

Make sure to cook on low heat and avoid overcooking as it will result in a bitter taste.

Remove the pork from the pan and add the diced onion in the fat cubes until brown.

Place a pot on low heat and add pea flour.

Stir continuously so that all the moisture which may cause bacteria is eliminated.

This will prevent any bacteria from forming in the sausage and will make it last longer.

Add the meat and fat to the pea flour and stir well.

Keep stirring the mixture, or it will get hard.
Now there are two ways to form the sausage: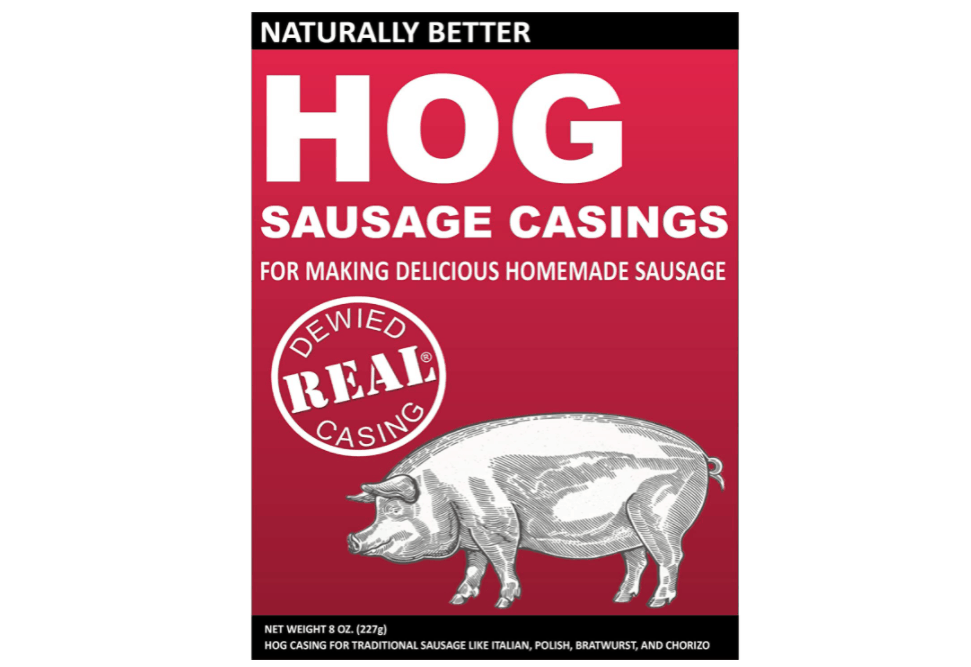 Sausage casing

: get a funnel and insert the

sausage casing

under it.

Fill the funnel with the mixture, and it will fall into the casing, forming the sausage shape.

Waxed paper

: roll the waxed paper and tie it with twine on one end.

Please make sure you roll it wide so it's easier to fill and create a thick sausage.

Fill the waxed paper with the mixture using a spoon.

Once done, tie the other end with twine.
And you're done! Wasn't that easy? The use of a smoker was an additional step, and you don't have to do that if you don't want to. You can buy bacon and dice it to get a similar result.
Once the Erbswurst is ready, you can refrigerate it for as long as you want. Around 100 grams of Erbswurst can make three good portions of pea soup.
A meat cook is only as good as the tools he has. Check out our guide on the best butcher tools and meat processing equipment you can buy !
Erbswurst Alternatives
If Erbswurst is not for you for any reason, here are a few alternatives you should consider:
Pea floater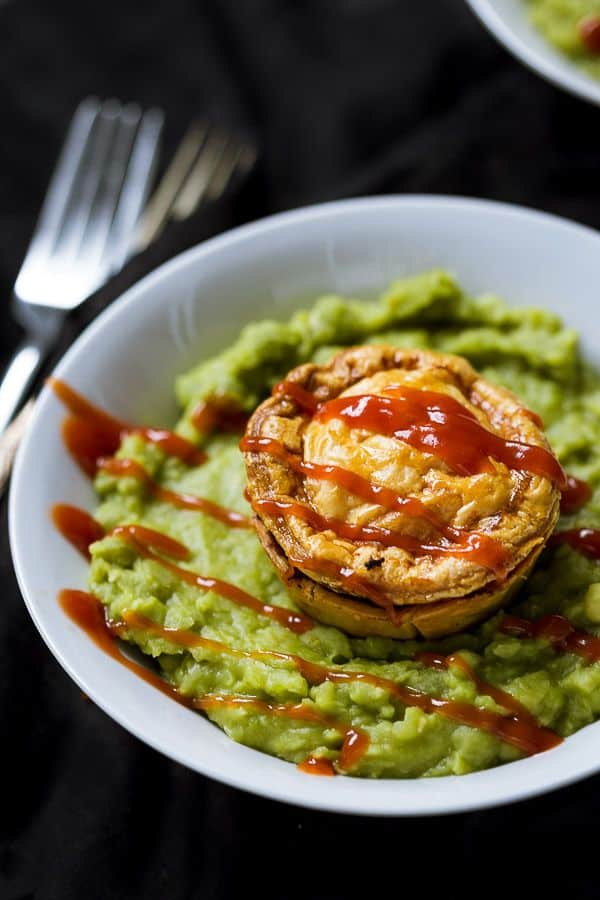 This is the Australian rendition of the Erbswurst, which in my opinion, is an upgrade. The popular street food pea floater is a thick pea soup with a meat pie and, in some cases, tomato sauce. Whether as a meal or an evening snack, pie floater is nutritious and incredibly easy to make.
Danish pea soup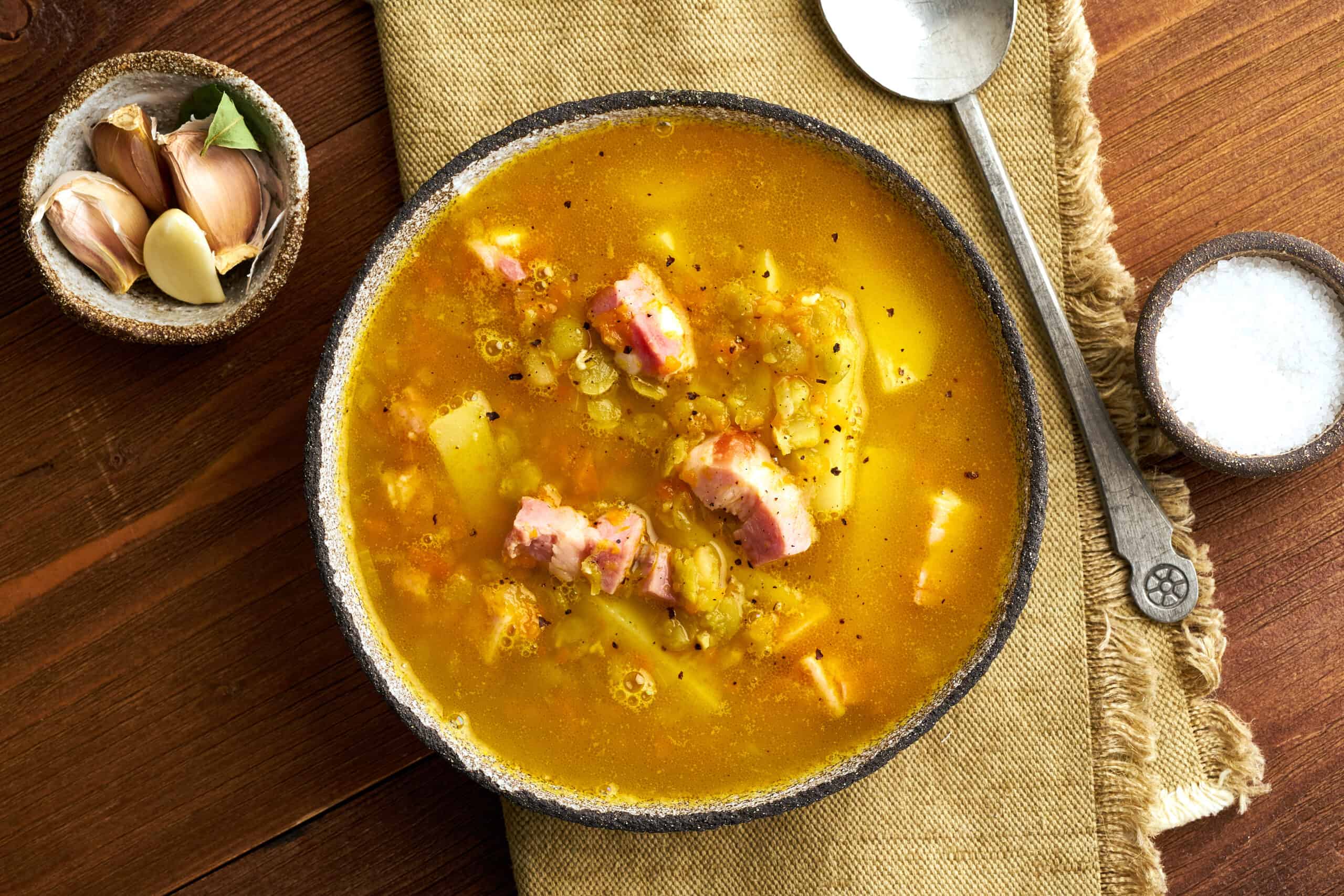 Also known as glue ærter in Denmark, this soup variety is quite popular across the Scandinavian countries. Danish pea soup is often served with pancakes, rye, and mustard. On festive occasions, pea soup is often accompanied by pickled beets, boiled potatoes, and beer.
Turkish lentil soup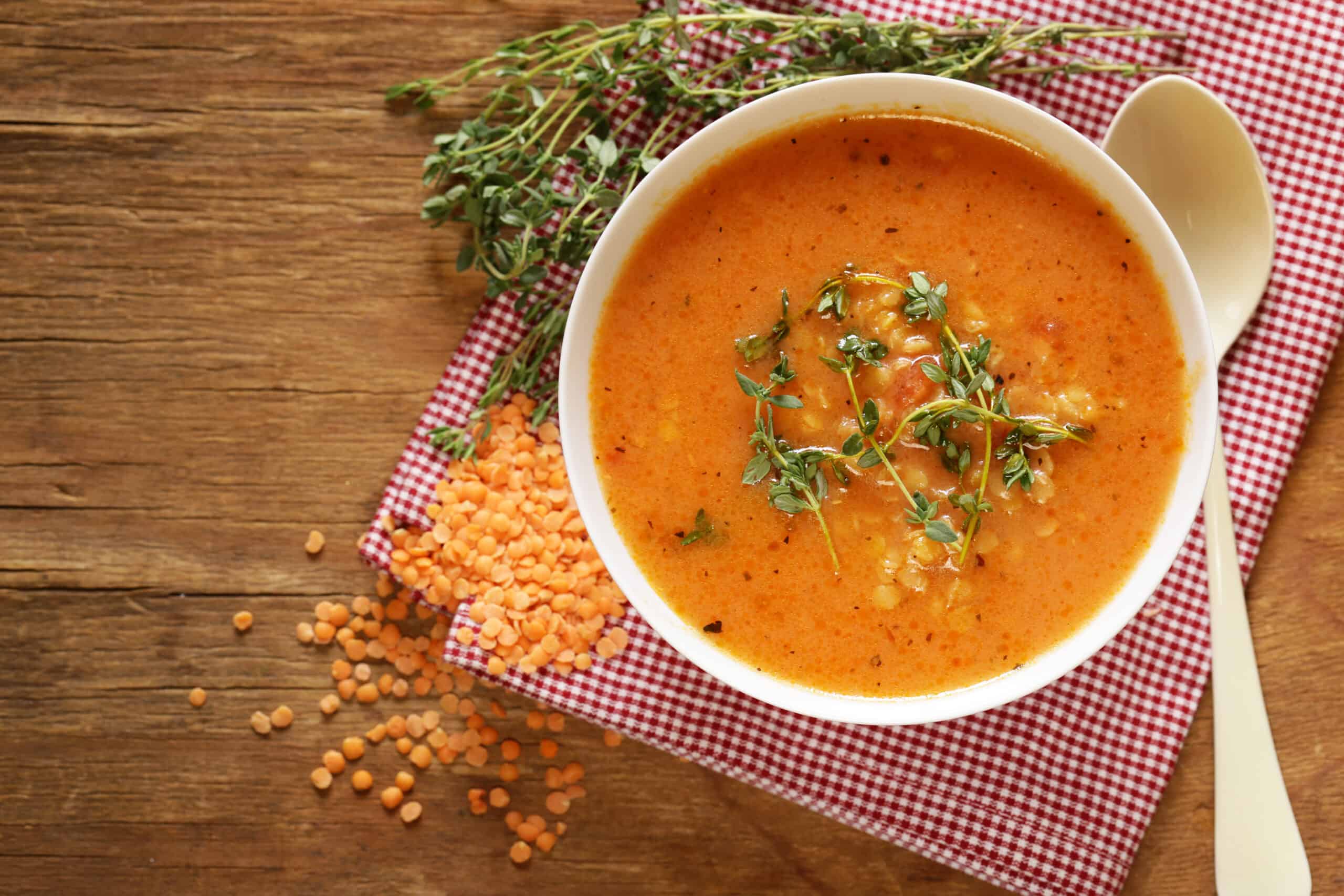 If you're not a fan of peas but like having soup, then give Turkish lentil soup a try. Made from red lentils and cereal, Ezogelin soup is a nutritious meal with a rich flavor profile with an array of species and aromas. It's my favorite lentil soup variety.
Do you know what a tough question is? Deciding between pork belly and bacon. Check out our comparison of pork belly vs bacon, and you'll learn a thing or two about the varieties and making them to perfection!
Frequently Asked Questions
I'm sure you must have a lot of questions about Erbswurst at this point. Here are the answers to a few common questions.
Question: Can I buy Erbswurst from the store?
Answer: You may be able to buy Erbswurst from a butcher or a store that sells German food items. However, it is not difficult to make Erbswurst at home. Just get the bacon, pea flour, fat, and the seasoning mix from your local grocery, and you should be able to make Erbswurst at home.
Question: Can I take Erbswurst while hiking?
Answer: Yes! Why wouldn't you want to have a meal that requires minimal work to prepare and keep you feeling full for hours? Prepare some Erbswurst in your home, put it in a small cooler or backpack cooler, and take it with you to your adventures.
When you're feeling hungry, add a slice of Erbswurst to cold water, heat it, and you're good to go! That's all the preparation needed to have a good meal on the go.
Question: Is Erbswurst Nutritious?
Answer: Yes, it is! There's a reason why Erbswurst was a staple food of the Prussian army. It's one of the healthiest meals you can have at home or outdoors. Erbswurst is made of pea flour, pork, and a mix of onions, spices, and aromas. You may even add some spinach to your Erbswurst mixture to fortify it further.
Question: Can I use beef instead of pork to make Erbswurst?
Answer: While it's not the traditional way to prepare Erbswurst, there's no harm in trying a variation that better suits your preferences. I would recommend getting a tender cut of beef and fat to mix well with the pea flour.
Conclusion – Should You Try Erbswurst?
The answer is yes! Most likely, it will be challenging to purchase Erbrswurst from a store or butcher, but you can easily make it at home without any hassles. And what's not to love about Erbswurst? It's cheap, easy to make, tastes delicious, is full of nutrition, and keeps you full for a long time! That, for me, is a perfect combination of a meal I can have any time!
I have mainly found Erbswurst to be very resourceful on my outdoor adventures. As a person who hikes a lot, this meal has saved me a lot of time thinking about what I should carry with me on long hikes. Combining proteins, fats, and carbs allows me to stay on top of my game when conquering mountains and trails.
In the end, Erbswurst is what I would call a convenient meal. Sure, the taste is not out of this world, but it's just what you would expect from a nicely prepared pea soup. If you're looking for more protein-based varieties of dishes, Meat n Marrow is your number one resource for all things meat!