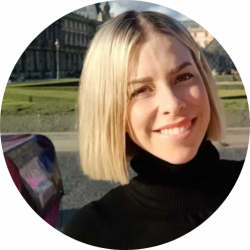 Latest posts by Jodie Chiffey
(see all)
Broadening the range of meats you include in your diet will enable you to prepare a wider spectrum of dishes while reducing the amount of cholesterol and fat you're consuming. In this Fossil Farms review, we're going to take a close look at what this red meat alternative supplier has to offer.
Beef or chicken you buy at the supermarket isn't always raised ethically or grass-fed, and it usually contains chemicals to keep it fresh.
With services like Fossil Farms, you don't have to worry about the meat's source or bacteria contamination as all products are organic. Our Fossil Farm review will walk you through all aspects of buying meat from this supplier and help you decide if you should become a regular subscriber.
What is Fossil Farm?
With just one brick-and-mortar retail butcher store based in Boonton, New Jersey, Fossil Farm is primarily an online meat delivery service.
The company ships its product via a postal service throughout the continental United States, enabling you to order their products even if you don't live on the east coast. Besides poultry, beef, or pork, the Fossil Farm offers a wide range of exotic meats you can't get from similar meat box subscription services such as the ButcherBox or Crowd Cow.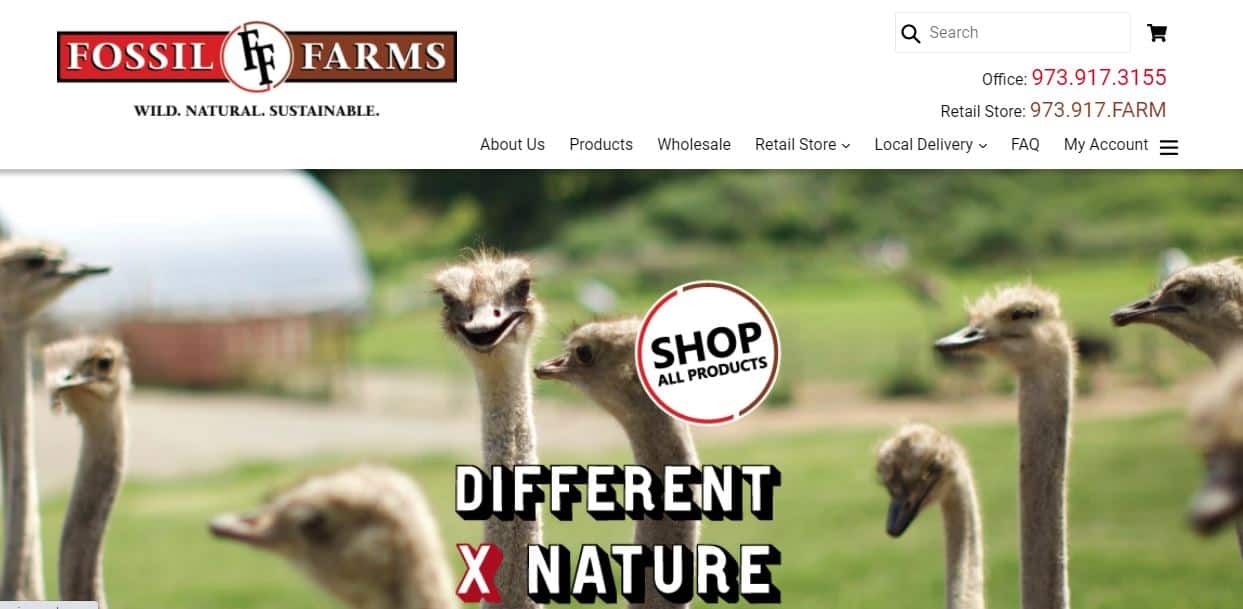 The brand supplies itself from farms scattered throughout the country that raise the animals responsibly and treat them humanly. So, in addition to standard meat choices, you can order alligator, ostrich, or kangaroo meat from the Fossil Farm.
The company features a selection of products crafted specifically for people who are suffering from alpha-gal allergy and a broad spectrum of offers that are designed to meet the needs of different customers.
Animal treatment
Sadly, cruelty has become a standard side effect of intensive animal farming, as animals are kept in confined spaces and fed food that contains a high concentration of steroids. Mass-produced meat is frequently treated with chemicals that maintain an unnaturally red color by preventing oxidation.
The Fossil Farm only collaborates with sustainable meat farms that raise the animals humanely and allow them to roam the pastures freely.
The brand has a network composed of 200 family-owned farms that share the same core values since none of the farm's cages animals gives them growth hormones or antibiotics.
As a result, all meat varieties you can find at the Fossil Farm contain higher amounts of Omega-3 and antioxidants than the meats sourced from meat factories.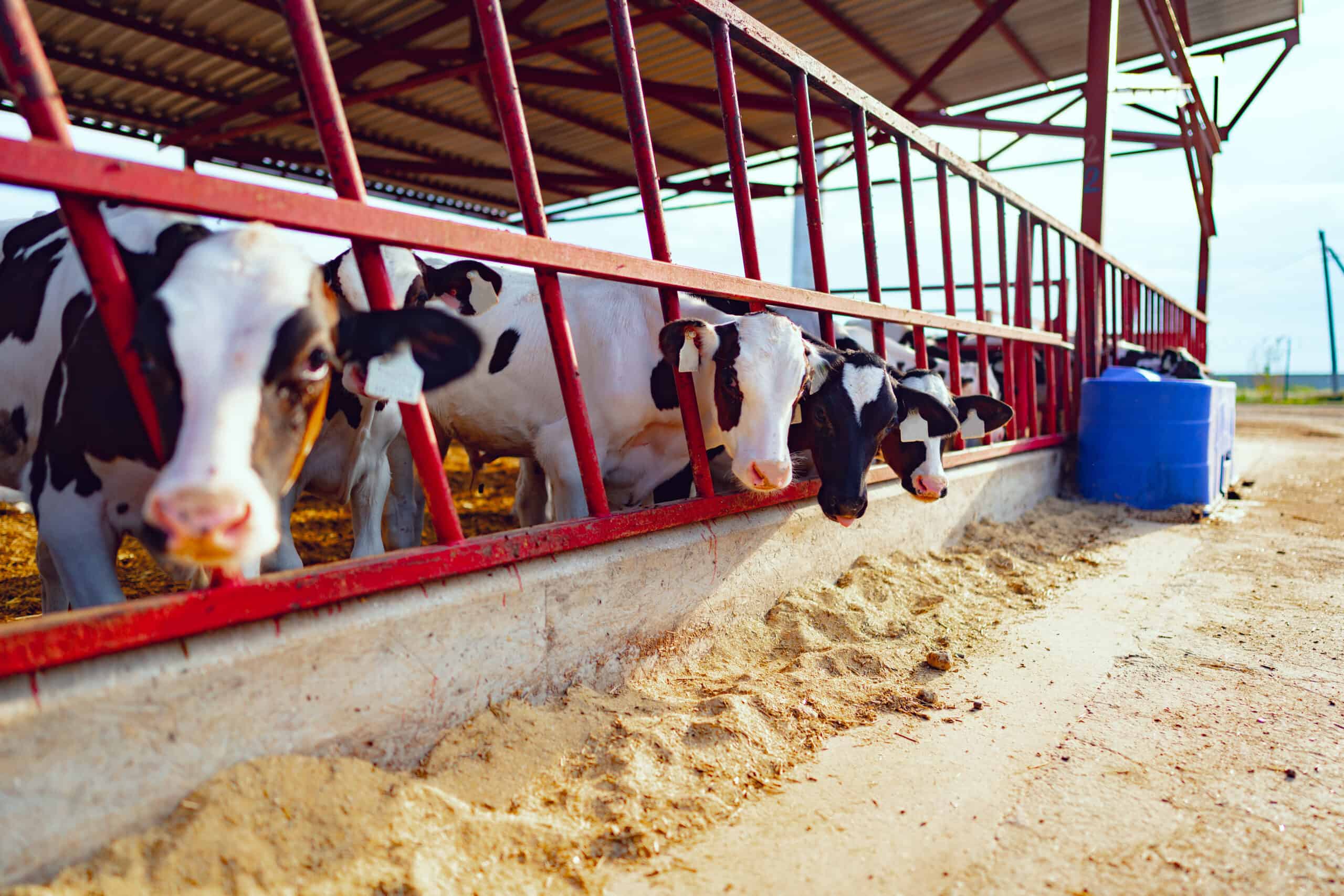 So, besides being more environmentally friendly, meats you can buy from the Fossil Farm are also more nutritious than the meat products offered in supermarkets.
Product range
Fossil Farm's product portfolio can seem overwhelming when you first arrive at the company's homepage. One of the things that stand out is selecting products made from exotic meats, as you can choose from options like Camel Burgers or Antelope Cutlets.
All of Fossil Farm's products are divided into these categories:
Each of these categories contains several meat subcategories, so for instance, in the Legacy Breeds category, you'll find these types of meat:
Either of these subcategories contains a different number of products made from a specific type of meat so that you can order a whole turkey or an Angus Beef Filet Mignon.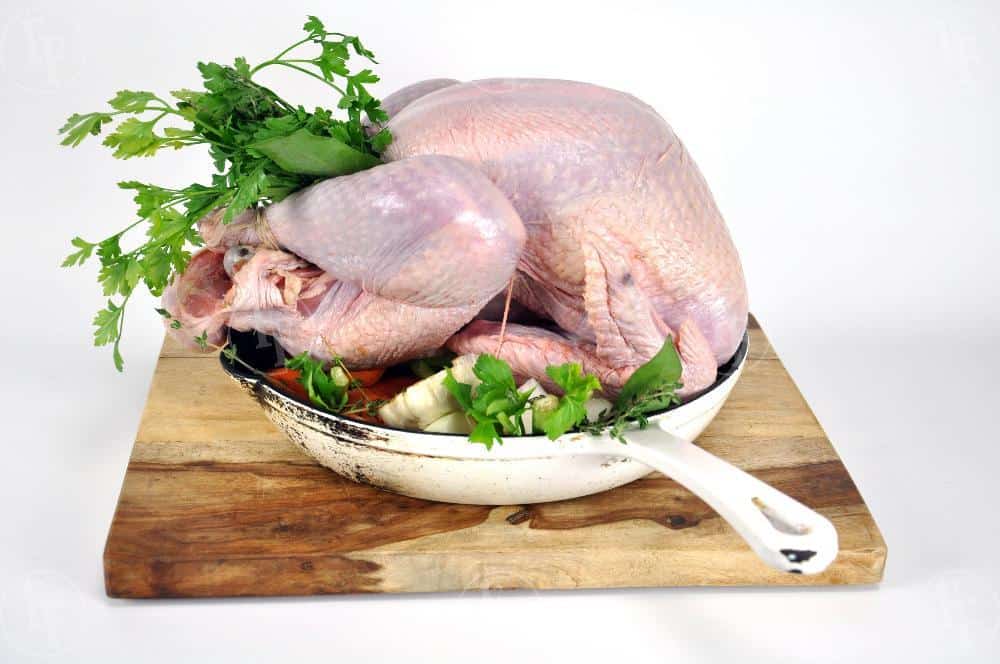 The exact number of products depends on the meat type and the company's current supplies, and you won't have the same diversity of options if you're searching for products made of alligator meat and ostrich meat.
Discovery Box offer
Instead of searching for the products you'd like to get every time you want to make an order on Fossil Farm, you can use the biweekly subscription service. Besides a variety of meat products, the Discovery Box also includes items you can shelf, like jams or honey, as well as seasonal vegetables.
The list of items changes between two delivery cycles, so your Fossil Farm Market + Kitchen Discovery Box can provide a jar of jam in one cycle. The next delivery cycle can be replaced by humus or some other shelf-stable item.
Nonetheless, each Discovery Box contains enough food for 18 to 20 meals for two people and recipe ideas that should serve as a source of inspiration to try new dishes.
However, the Discovery Box subscription is only available through Fossil Farm's Local Delivery service limited to the northern New Jersey region. Hence, the UPS delivery option isn't available.
Wholesale and retail options
Fossil Farm supplies individuals and businesses with organic meat products, and it currently works with a huge network of restaurants that include game or exotic meats to their menus.
The company also collaborates with licensed distributors across the country that offer its products in brick and mortar stores. If you live in the state of New Jersey, you can visit Fossil Farm's butcher retail store in Boonton.
Event organizers and anyone else in need of professionally prepared catering can utilize Fossil Farm's services since the company lets you customize your catering menu or choose one of the preexisting menus.
Optionally, you can hire Fossil Farm's staff or rent the grills, smokers, and similar equipment at an additional charge.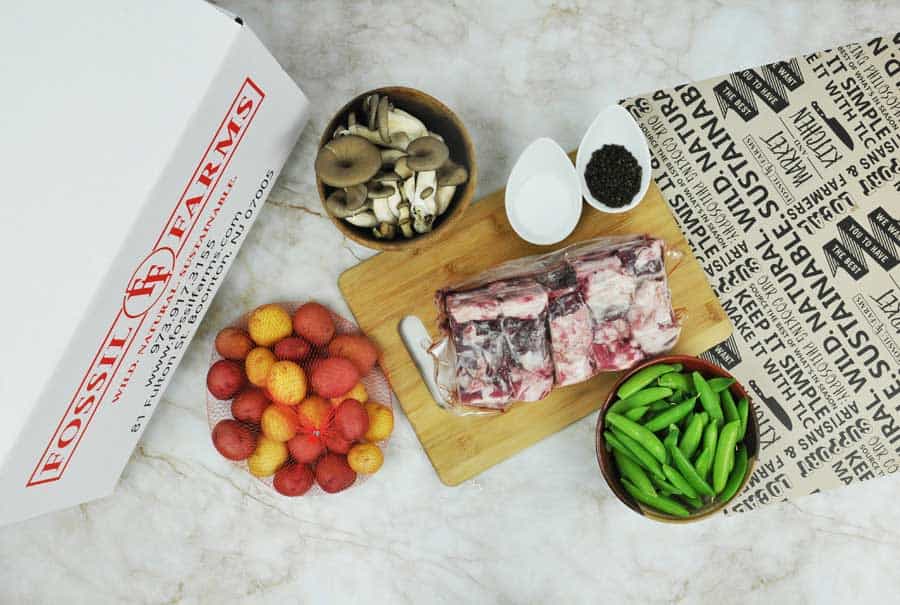 You should keep in mind that the deliveries are only free within a five-mile radius and that you have to cover the delivery and set up costs if you want the catering delivered outside that radius. Go through our guide to the best smokers if the Fossil Farm's rental option is too expensive for you.
Delivery network
All individual products you can find on Fossil Farm's website can be delivered to your home address anywhere within the continental United States. The company collaborates with chefs and food service operators that act as its local distribution points outside of New Jersey.
In addition, you can opt to have your order shipped to you via UPS, but some customers have reported that the meat was starting to defrost by the time it reached them. As we already noted, the Discovery Box subscription package can't be delivered through conventional delivery methods.
Instead, the company utilizes its Local Delivery service to deliver the Discovery Box in the northern parts of New Jersey. Individual orders, as well as Discovery Boxes, are delivered between two and five workdays after the order was placed.
In-store and Curbside pickup options are available in the company's Boonton retail butcher store to customers who live in Morris County or any neighboring counties.
Pricing and shopping experience
The cost of the Fossil Farm's products largely depends on the type of meat you'd like to get, so 1lbs of the chicken burger will cost you $6.00, while 16oz of elk patties will cost you $13.00.
You can opt for packages such as healthy eats, corporate gifts, or cured meats if you want to get multiple products from the same category.
Setting up an account at the Fossil Farm website will enable you to track your orders, change the preferred payment method or browse through your purchase history. Navigating through Fossil Farm's website is easy, and you won't have too much trouble finding the items you want to buy.
Whether you decide to shop online or at the Fossil Farm retail butcher store, the chances are that you're going to have a pleasant shopping experience that will enable you to taste rare and exotic meats you can't find at the local supermarket.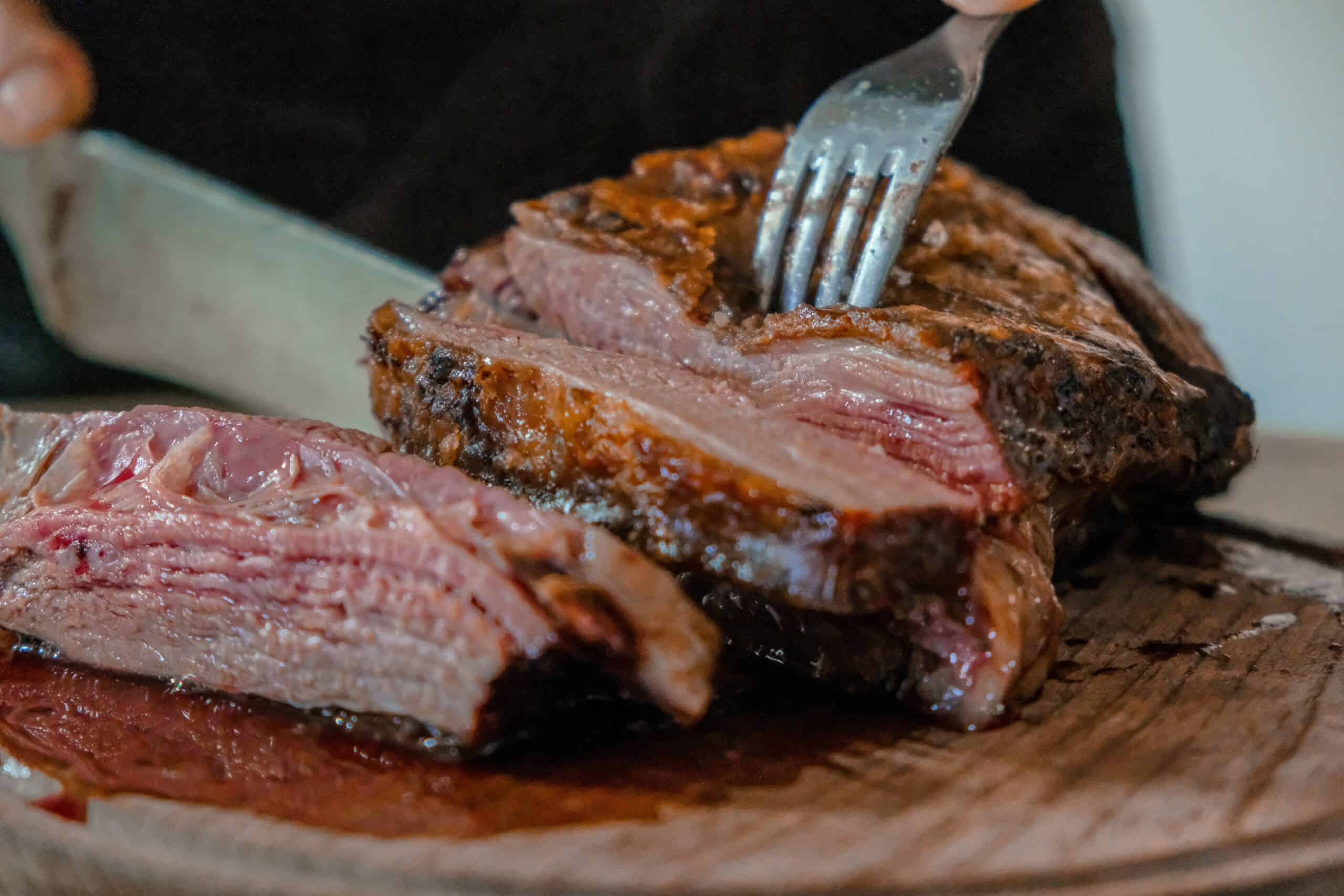 Fossil Farm – Pros and Cons
Pros
A wide selection of products made of high-quality meats
Versatile assortment of exotic meats
Fossil Farm obtains the meat from sustainable meat farms
Moderate pricing
The company offers catering services
Fossil Farms supplies meat products to restaurants
Pickup of fully prepared meals
Besides meat, the Fossil farm offers fresh dairy and produce
Cons
Limited local delivery range
The Discovery Box subscription isn't customizable.
The Best Alternatives to the Fossil Farm
You shouldn't despair in case you're searching for a supplier of grass-fed, steroid-free meat, and you don't live in northern New Jersey because you have numerous options at your disposal.
Even though most meat box subscription suppliers offer poultry, pork, beef, and game, finding the exotic meats supplied by the Fossil Farm can prove to be a challenge.
So, unless you're in the market for Alligator Tenderloin or kangaroo sausages, you won't have too much trouble finding the alternative to the Fossil Farm. We've selected some of the best meal delivery services you have at your disposal, so let's take a look at what they have to offer.
FarmFoods
Unlike the Fossil Farm, FarmFoods lets you choose from a broad spectrum of seafood items that range from wild-caught tuna to burger patties made of wild salmon. In addition, most of the company's products are available at discounted prices through deals and bundles.
The FarmFood's variety packs enable you to order different types of meat within a single package and spend less money than you'd spend if you bought each product separately. Besides, the brand offers free delivery within the United States for all orders above $99.00.
The company collaborates with a large network of farms to obtain meat from grass-fed animals and raised it sustainably.
In addition to meat products the FarmFoods offers an excellent selection of cheese and butter, so you can add smoked cheddar cheese or salted grass-fed butter to your meat package.
Stock Yards
Fully customizable monthly meat clubs, an impressive selection of steaks, or an incredibly versatile pork and poultry menu make Stock Yards one of the nation's best direct-to-home shipment services.
The company was founded in 1893 as a retail butcher shop, but since the acquisition by US Foods, it shifted its focus towards the subscription-based meat box delivery model.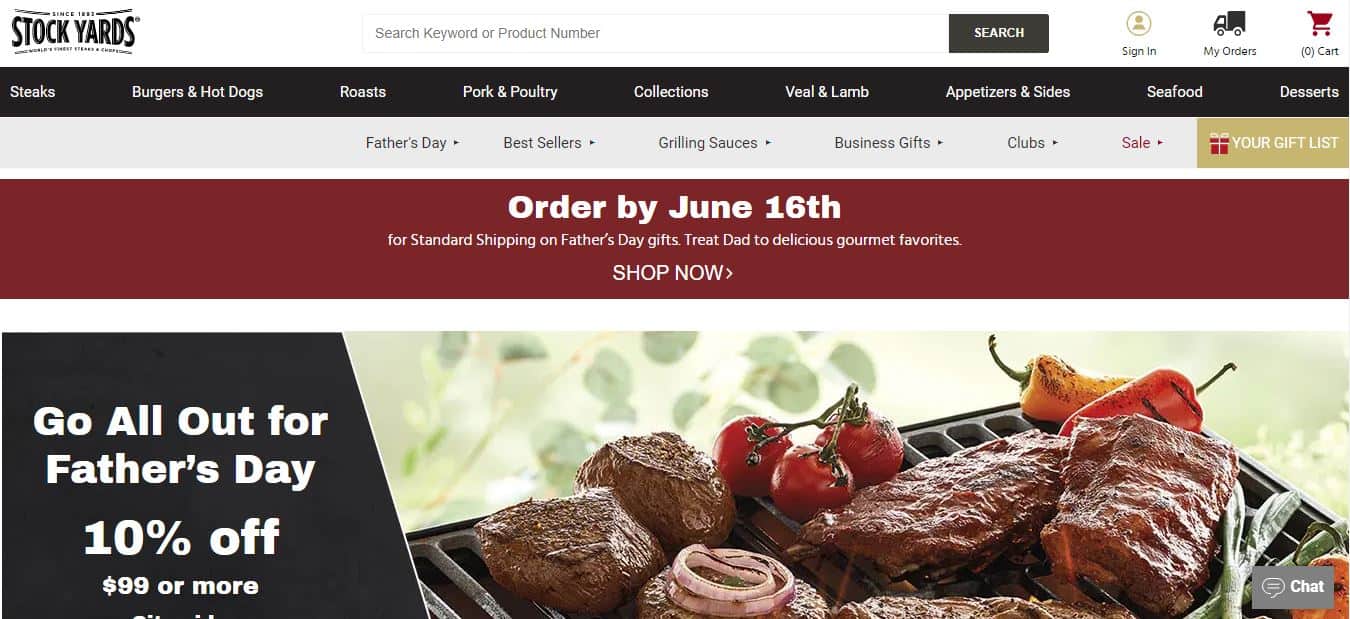 You can choose between the Stock Yards Club and Steakhouse club subscription options and decide if you want to subscribe for 3, 6, or 12 months. Besides steaks, you can order burgers and hot dogs, poultry, or pork products through this meat delivery service.
Stock Yards feature various meat collections that include filets, strips, and condiments you need to prepare a delicious meal. However, ordering game meats through Stock Yards isn't an option, but you can add different seafood products to your orders.
Cooks Venture
Pasture-raised heirloom chicken and grass-fed beef are the trademarks of the Cooks Venture. You can choose from four meat boxes, so you can either opt for the whole chicken or get just selected parts of a chicken.
Also, you can order a classic beef box that comes with ribeye steaks, ground beef, stir-fry cut beef, sirloin stakes, and beef brisket, as well as a chicken-beef combo that includes poussin hens, a chuck roast, and NY strip stakes.

Bundles weigh between 8 and 14lbs, while the weight of the whole chicken bundle depends on the number of chickens you choose.
You can't buy individual meat products at Cooks Venture or order any other type of meat other than poultry or beef, although pork, lamb, and seafood should soon be included in the offer.
All deliveries within the United States are free, and the delivery time varies between 7 and 14 workdays.
Frequently asked questions about the Fossil Farm
Question: When was the Fossil Farm founded?
Answer: The Fossil Farm meat delivery service was established in 1997, and over the course of the last couple of decades, it has become one of the most reliable suppliers of exotic meats in the country.
Question: How long does it take for my order to arrive?
Answer: Orders shipped outside of the State of New Jersey should arrive approximately one week after you placed the order. The company's Local Delivery service is much faster, but it has a limited radius.
Question: What to do if the meat defrosts during shipping?
Answer: If you're meat semi-defrosts before it arrives at your home address, simply put it in a freezer and frost it again. Optionally, you can consult Fossil Farm's customer service for more information about the best practices for the type of meat you ordered.
Question: Can I customize my Discovery Box?
Answer: Fossil Farm frequently changes the contents of the Discovery Box, but you can't choose the items that will arrive with your next Discovery Box. However, you can check the ingredients of the Discovery Box on the company's website and find out what you're going to get.
Our verdict: Is Fossil Farm the right meat subscription service for you?
Most of us use the same types of meat in our diets almost every day, so we'll eat pork, lamb, beef, or poultry in most cases. The Fossil Farm's impressive selection of exotic meats enables you to try camel patties, yak filet mignon, and refresh your weekly diet.
Besides exotic meats, Fossil Farms delivery service lets you choose from a wide variety of game meats, including bird game meats and standard poultry, pork, and beef options.
However, its meat box subscription model is available in a limited range, so options like FarmFoods or Cooks Venture might be a better option if you want to receive a shipment of healthy, organic meat every month.
Was this Fossil Farm review useful? Leave a comment and let us know, or continue reading out guide to finding the best grill.