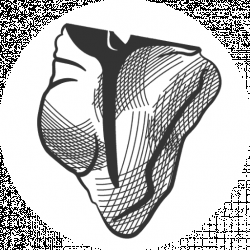 Latest posts by Meat 'n Marrow Team
(see all)
Introduction
Smoked halibut is most often cold smoked and packaged in air-tight plastic containers. You can buy it at the supermarket sometimes, fish markets or stores, and seafood companies that sell to restaurants and food services, and online. Cold smoked is often used for smoked halibut fillets and the bone is removed or left on. Most will be packed in airtight plastic and frozen.
The halibut that is cold smoked has to be cooked because the temperature used to smoke the halibut is low and used to infuse flavor into the fish. Hot smoked halibut is cooked completely and packaged. It is used for hot and cold appetizers on crackers and bread. It can be reheated for warm appetizers or dishes.
Cold Smoked and Hot Smoked Halibut

Cold smoked halibut is dry-cured in a large amount of salt for a few days or put in a cold brine to draw out the moisture. It is left in a cooler or refrigerated area. After it is rinsed off, the whole fish is later smoked in a smoker or room in temperatures from 68- 80 degrees Fahrenheit. This process infuses flavor into the halibut.  The halibut is smoked for 6-12 hours.  It is cut into fillets or pieces, packed, and frozen. The process of salting and smoking makes it safe to eat.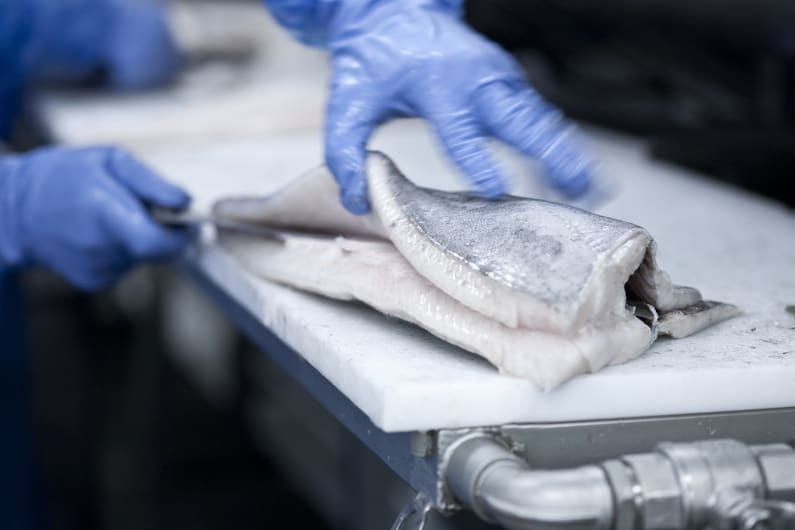 Hot smoked halibut soaks the fish in a wet brine in a refrigerated area for a few days. It is rinsed off and smoked at temperatures from 120 – 225 degrees. It cooks the fish and kills the bacteria. It is cut into pieces and packaged. The halibut can be heated.  Both types of halibut need to be refrigerated or frozen.  Both types of fish are smoked in hardwood. The woods used might be apple, cherry, pecan,  and alder.  Smoked halibut can be frozen for up to six months.
Cold smoked salmon can be broiled in the oven to cook it through for a few minutes, sauteed in a frying pan to add to the recipe, or wrapped in foil and baked to finish the cooking. Some consumers refrigerate it and used it undercooked in appetizers and recipes. The hot smoked salmon is cooked completely and but can be reheated.
Hot smoked salmon can be heated in the oven. Heat it to about 275 degrees and place pieces in a shallow baking dish with parchment paper and cover with foil. You can rub in some olive oil if it seems dry. Bake it for about 15 to  20 minutes and serve. You can heat the salmon by broiling it in the oven at 325 degrees rub some oil or butter into it for 5 -7 minutes. Do not reheat halibut in the microwave.
Some smoked halibut comes from Alaska and is sold online by seafood companies located overseas. It is sold by seafood companies, some supermarkets, seafood markets, and online.
Recommended Cold and Hot Smoked Halibut Vendors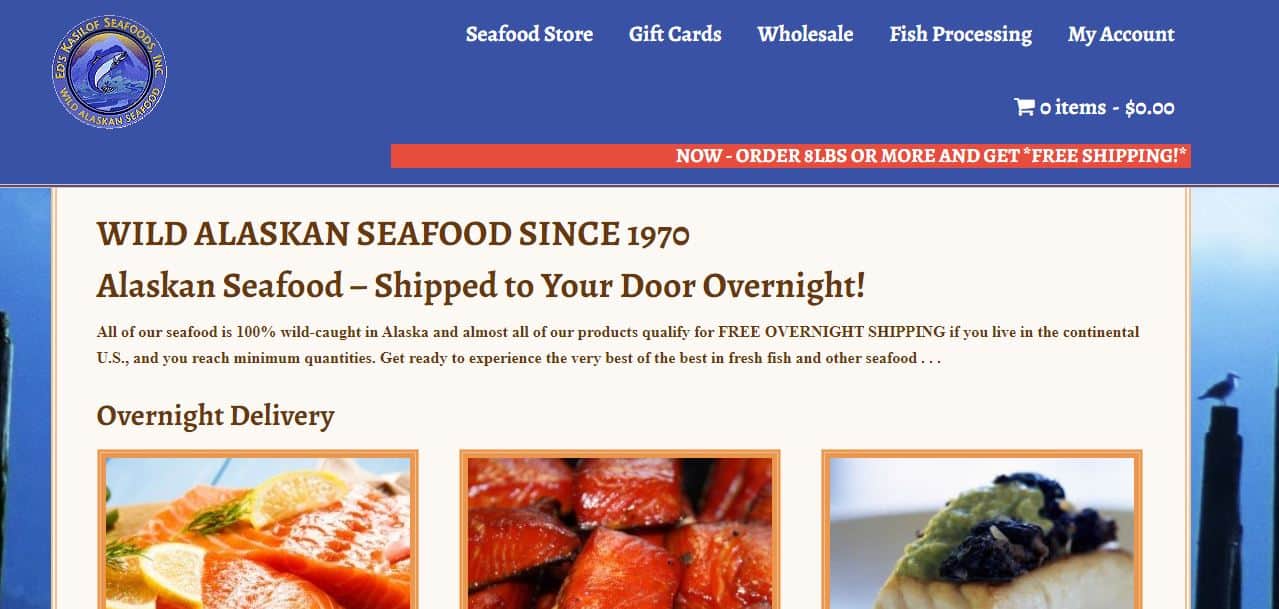 Sells smoked candied halibut pieces in 8 oz packages and traditional smoked halibut in 6 to 12 oz vacuum sealed portions. You can purchase one or more packages online. It is all-natural and contains no nitrates. They use alder wood chips to smoke the halibut and use cold and hot smoking to process the fish. They use salt and sugar brine. It is packaged and can be refrigerated for  30 days at temperatures below 38F  or frozen for one year.
Smoked halibut will be shipped out FedEx for overnight delivery and put in styrofoam and cardboard boxes. It is located in Alaska. All products are vacuum-packed and frozen. With 8 pounds or more, you get free shipping. The company received a good review on shipping and resolving problems that arise. The product is sold on the company website.
Pros:
All-natural product contains no nitrates
Customer service resolves problems that arise
Orders arrive quickly and the customer reviews are good
Cons:
Order sizes are small
Problems arise sometimes with shipping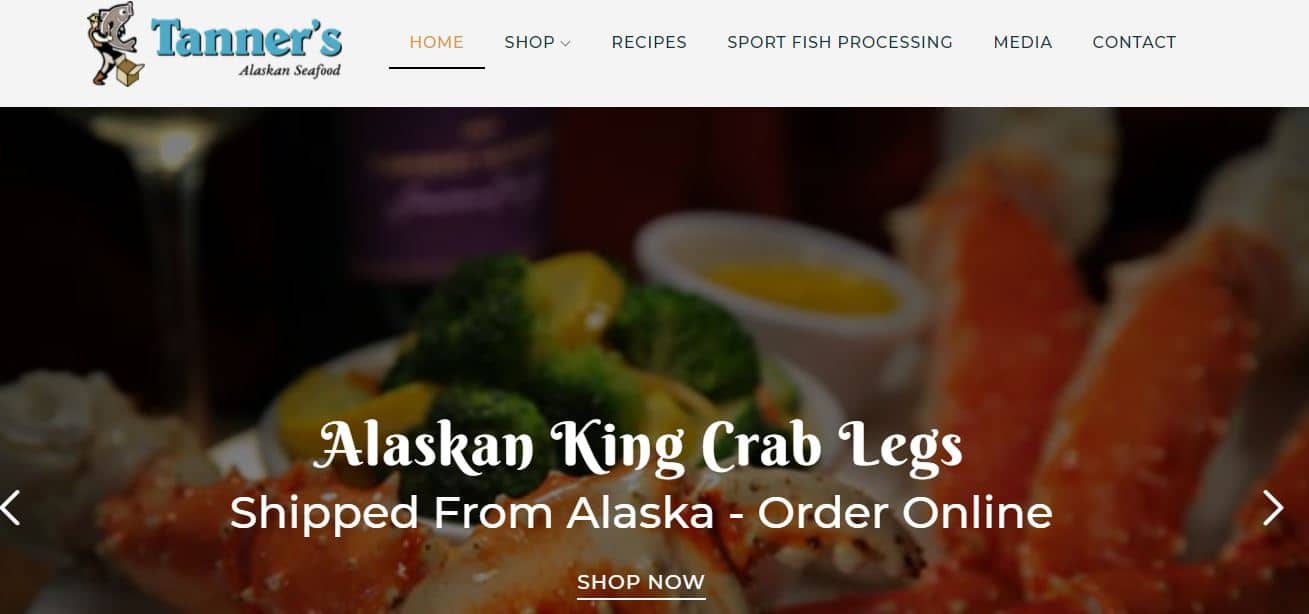 Sells smoked candied halibut pieces and Alaskan smoked halibut. The smoked candied halibut is sold in 8 oz packages and uses wild-caught halibut. The Alaska smoked halibut comes in 6 oz to 12 oz vacuum packs. Their fish is processed the same day and flash-frozen ready to be picked up or shipped out. It has next-day and two-day shipping with FedEx and UPS. The halibut can be ordered online on their website and the company is located in Alaska. Customers give the company good reviews for customer services when problems arise.
Pros:
Good quality product and offer two types of smoke halibut
Shipping takes one to two days
Easy to order online
Good customer service resolves issues that arise
Cons:
Packaged sizes are small
Problems with shipping or orders sometimes occur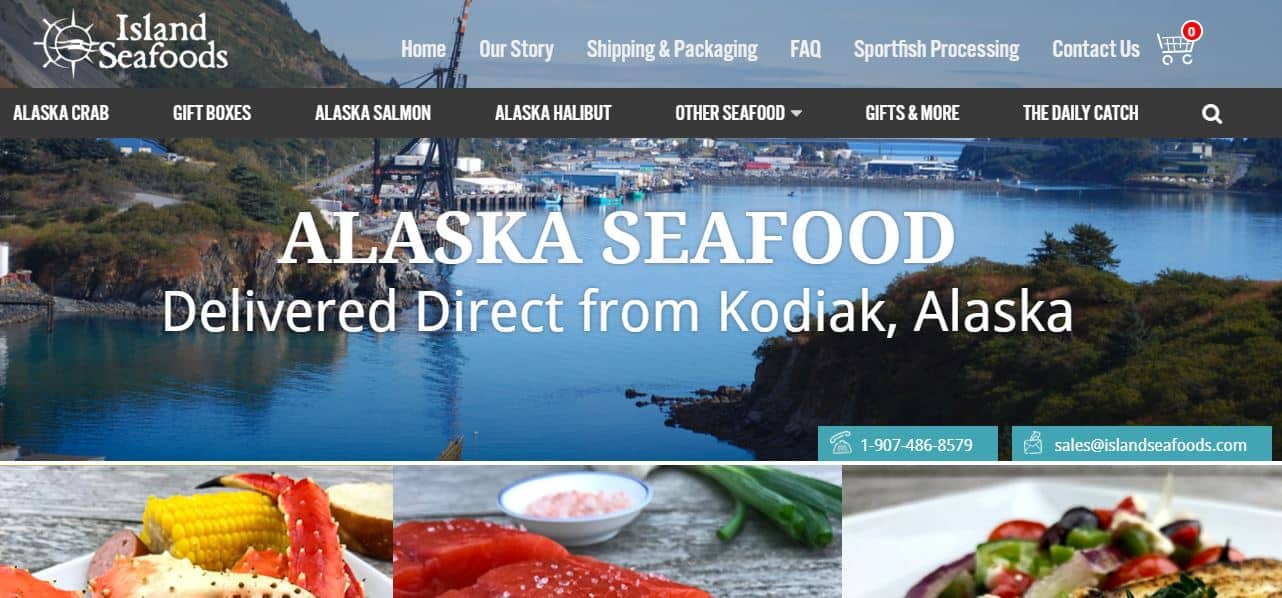 Sells Smoked Alaskan halibut by the pound. Fillets are 1/2 pound to 1 pound in size. They are a commercial processing plant and ship orders out overnight using FedEx. The halibut is cooked and makes a great appetizer or heated for meals. You can order on the company website and orders must be received before Thursday at 5 p.m. to be received by Saturday. The company is located in Alaska and they have received good reviews on the quality of the seafood and order delivery from customers.
Pros:
Sell quality smoked halibut fillets
It is a commercial processing plant
Orders go out overnight
Cons:
Orders for weekend delivery must be in by Thursday at 5:00 pm.
Some problems arise occasionally with shipping and orders
Packages are only 1 pound each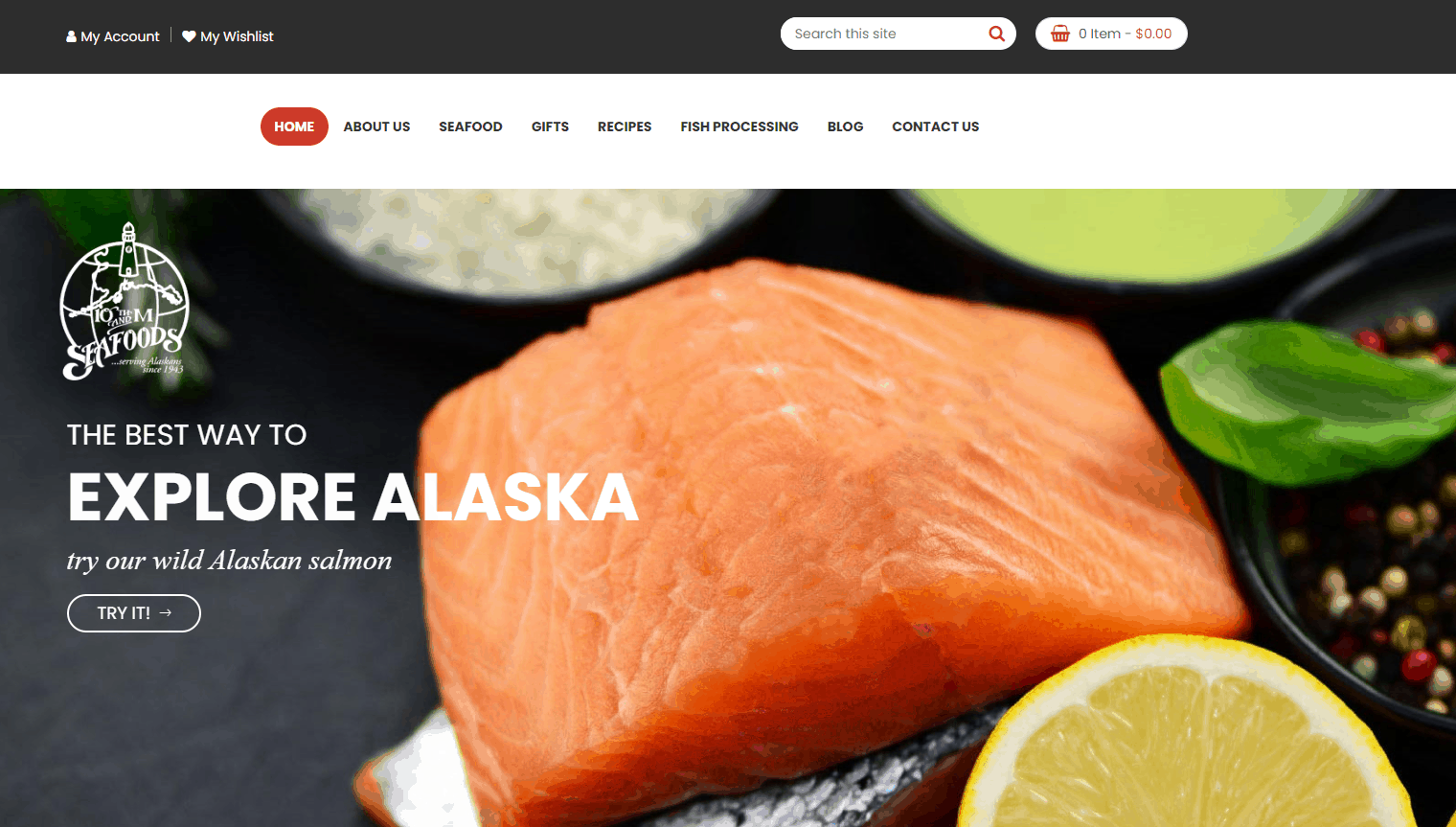 Sells smoked halibut fillet by the pound in frozen packages ready to ship. The send-out orders by FedEx next day shipping to 48 states so it comes to your door. The company is in Alaska and you can order some products online on their website or call. Customers give the company good reviews on the shipping orders If you are on vacation in Alaska and fish they will smoke your fish to take home  Check before ordering to find out what state they ship to.
They customize orders for food service and you can order larger amounts of smoked halibut from 20 pounds or more. It will take about 10-14 days to process. They ship large and small orders for food service businesses. They sell some products on their website already packaged. Larger orders can be made by calling or inquiring by email.
Pros:
Good quality halibut fillets
Larger orders for the foodservice industry
Ship to 48 states
Good review on packing and shipping orders
Processes large orders
Cons:
A few complaints about their price quotes for processing caught seafood for tourists and groups
Some customers did not as other  seafood made there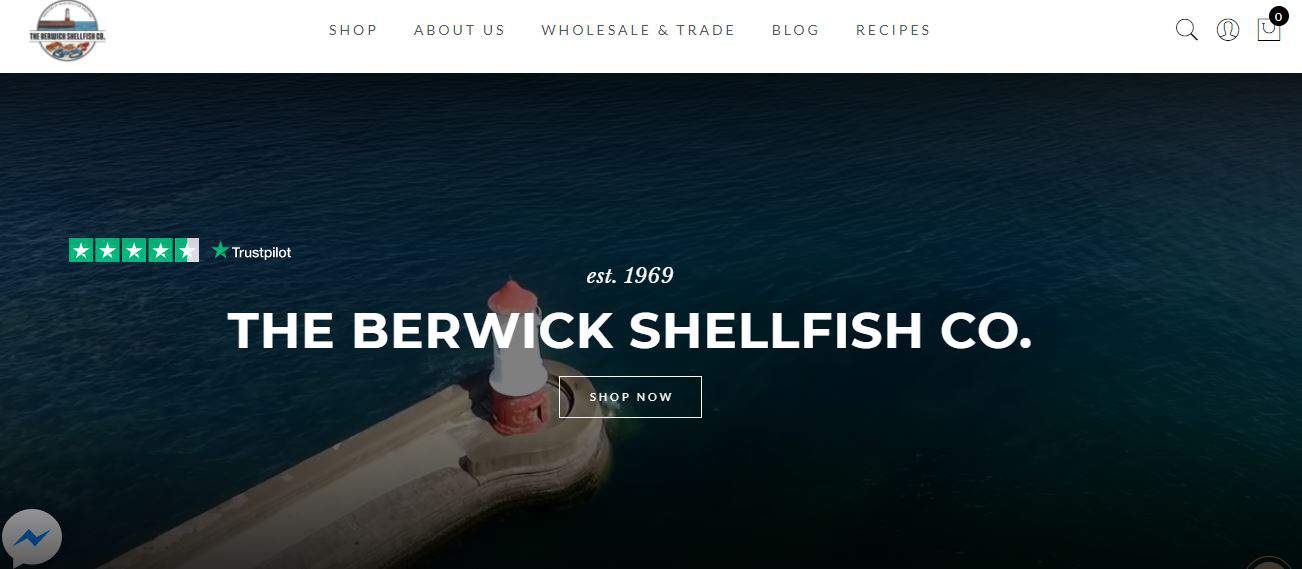 Great Britain sells cold smoked halibut thinly sliced after smoking and packaged in 7.5-ounce packages. The filets are thinly sliced and lightly smoked and packaged. It makes a delicious appetizer or ingredient to add to recipes. This item is shipped to the United States and can be ordered on the company website. They use a reliable courier that ships overnight and often a signature is required.  They deliver seafood primarily to UK citizens, Scotland and Wales, ask about halibut before ordering from the US. They have good ratings from customers. Good for small restaurants or retail customers.
Pro:
Good quality cold smoked halibut
Orders ships overnight
Most customers give them a good rating on service
Cons:
Does not ship to many areas
Packages are small and limited items that ship to the US
Problems arise with delivery at times and customer service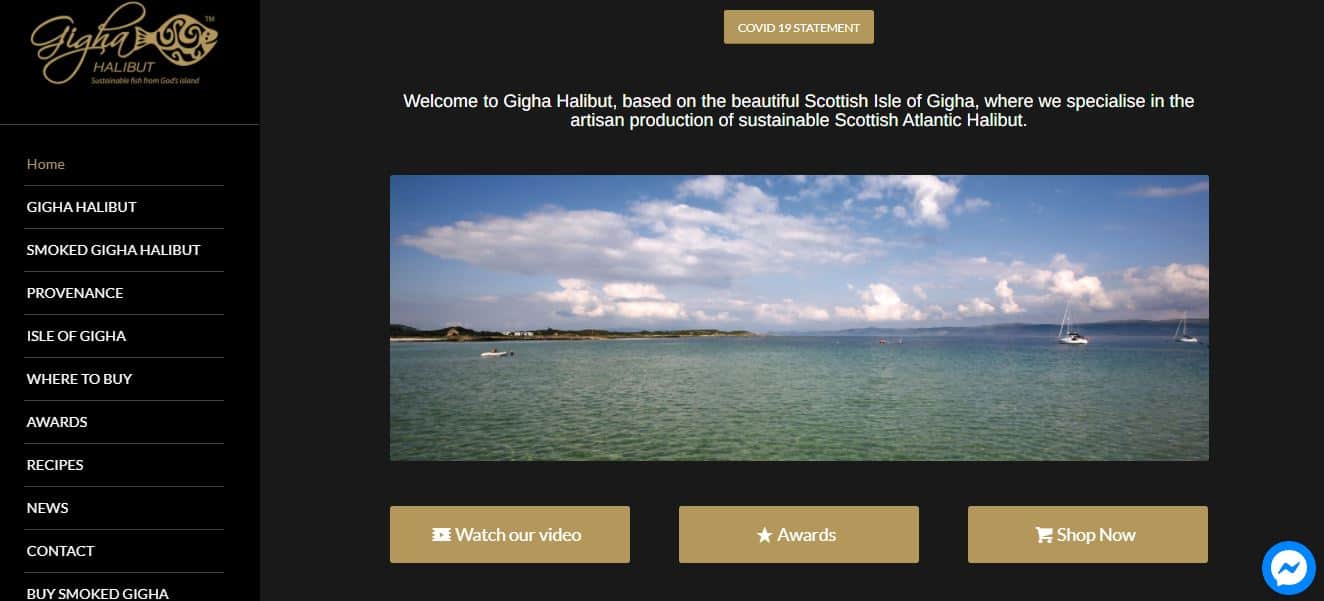 Located on an island off the coast of Scotland. They sell smoked halibut that is smoked for a day using oak chips from whiskey barrels. The custom smoke orders so call ahead head to allow time to process the order. It is sliced and packaged, sold in 1/4 pound packages, 1/2 pound packages,  and one pound package.s  Their smoked salmon is measured in grams. It can be ordered on their website online or by calling. It is also sold on the Array Fish website and sold in the UK, Europe, and the United States.
Inquire about shipping and how long it takes. You can ask if any retail fish outlets sell their smoked halibut near you. The smoked fish has won awards for taste and consumers like it. It can be ordered online on the website or by calling. Those outside the UK should email their contact information and they will contact you about orders.
Pros:
Good quality smoked halibut
Can be ordered online and by calling
Received good reviews from customers
Carried by some retailers in the US, email or call to find out locations
Cons:
To order outside the UK send contact  by email or call
Sold in small quantities
Company may not ship to some countries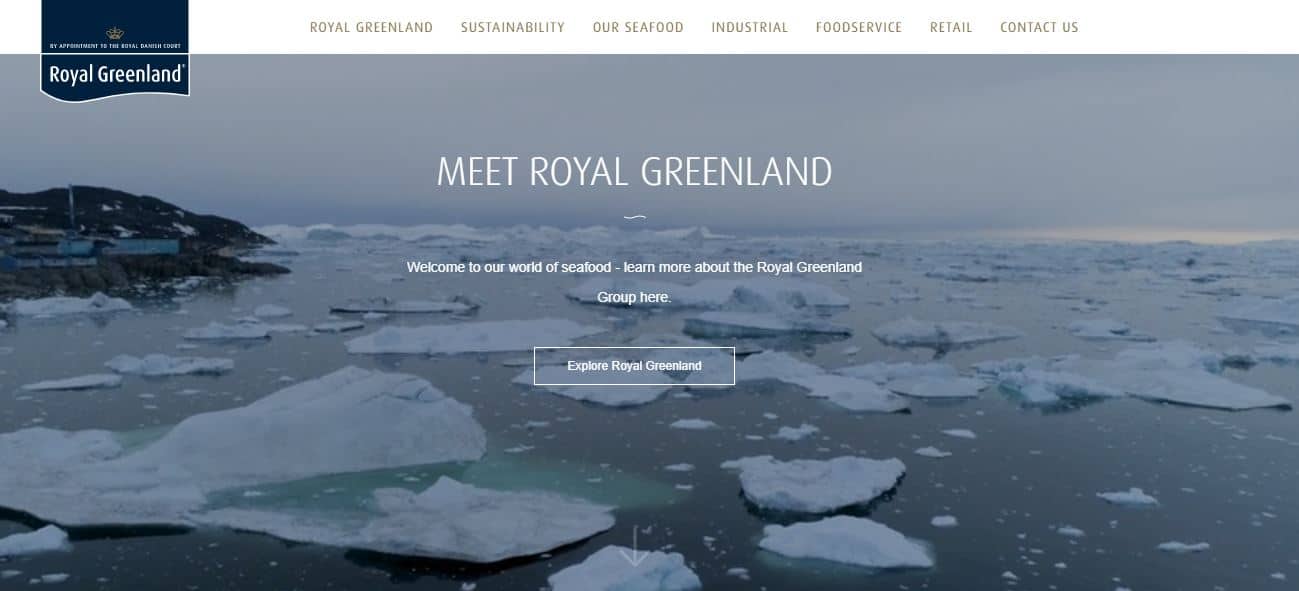 Located in Greenland sells smoked Greenland halibut to many different countries around the world. They make many smoked halibut products that are produced in a factory in Denmark.  It is salted and marinated and left to dry for two to three days in drying lockers.  They use both cold or hot smoking methods for the fish and use beechwood to smoke it. They remove the skin by machine for some smoked halibut and some are made into fillets with skin on. Products are packed in foil or vacuumed packed.
They service the foodservice industry and retail market in the USA, Greenland, Japan, Canada, Europe, and China. You can order their smoked halibut products for food service or industrial use by filling out an online form on the website or calling the local sales office or reps. Products are sold on websites that do not have many reviews available from customers.
Pros:
Sell smoked halibut to countries around the world
Good quality smoked Greenland halibut naturally processed
Smoked halibut products for food service and retail shown online
Order by calling or looking  under contact us to contact a sales rep in country that you live in
A commercial business for foodservice businesses and retail food outlets primarily
Cons:
You cannot order online
Not many reviews are available on products
Ways To Use Smoked Halibut

You ordered smoked halibut and now your restaurant or foodservice establishment wants to know how to use it. You can use it in sandwiches, in salads, and as a dip with crackers or chips. Below are a few recipes to give you some new ideas.
Smoked Halibut Sandwich With Sour Cream Dressing
This sandwich is served on pumpernickel bread or whole wheat. It has a creamy herbed sour cream dressing that enhances the flavor of the smoked halibut
8 slices of pumpernickel bread
1 lb of smoked halibut sliced thin
1 medium red onion sliced thin
1 medium tomato sliced thin
1 cup of  green leaf lettuce washed and trimmed
Herbed Sour Cream Dressing
1/2 cup of  sour cream
1 tablespoon creamy horseradish
2 tablespoons fresh chives
2 tablespoons basil
1 tablespoon fresh lemon or lime juice
1 tablespoon fresh Italian parsley chopped
Wash the onion, tomato, and green leaf lettuce in a colander. Remove the skin from the onion and ends. Slice into thin slices and put them aside.  Wash the tomato and slice into thin slices and wash the green leaf lettuce and into smaller pieces. Mix the sour cream and horseradish in a small bowl. Wash and the chives, Italian parsely, and basil add lemon juice, and mix well with dressing.
Put about 1/4 pound of sliced halibut on each sandwich. Add a slice of onion, tomato, and lettuce and spread the sour cream dressing on another slice of bread. Cut sandwiches in half. Serves 4 people.
Smoked Halibut Garden Salad with Lemon Dill Dressing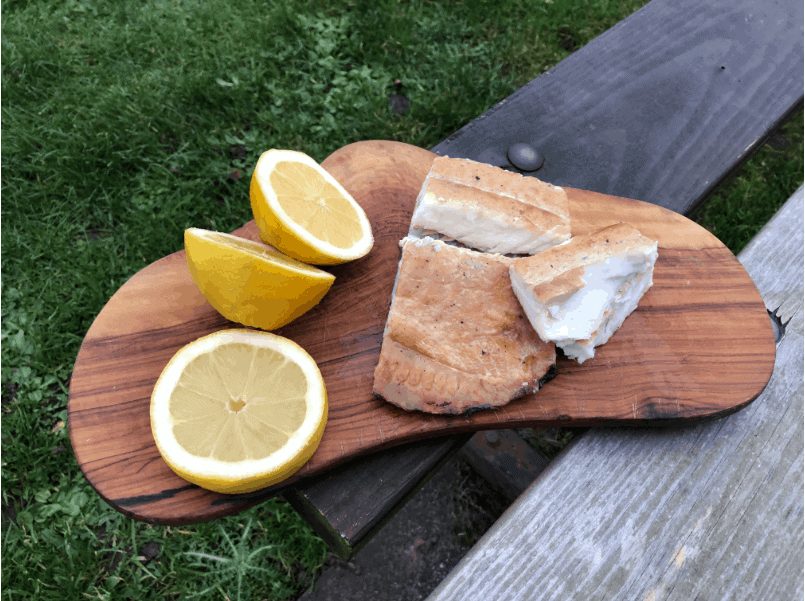 1 head red leaf lettuce washed and chopped fine
2 tomatoes slice thin
3 pickling cucumbers peeled and sliced thin
1 medium red onion peeled and sliced thin
1 pound of  smoked halibut cut into bite-sized pieces or sliced  thinly
Lemon Dill Dressing
1/2 cup extra virgin olive oil or lighter oil
1/4 cup of fresh lemon juice or concentrate
3 tablespoons chopped dill
1 tablespoon garlic powder
1/2 teaspoon salt
Wash the red leaf lettuce and dry. Cut off the end and cut into bite-size pieces and arrange on a plate or in bowl. Wash the tomatoes, cucumbers, and onion. Cut the tomato into small pieces and put it in with the greens.  Wash and peel, disgard peels, and slice thinly, and cut slices in half. Add this to the salad bowl.  Peel the onion and remove the ends and the skin. Slice into thin slices and add to the salad. Mix well. Cut smoked halibut and put in separate containers.
In a small bowl or container mix the olive oil, lemon juice, chop the dill,  garlic powder, and salt. Whisk well or shake Plate the salad in four bowls or on salad plates. Add 1/4 pound of smoked halibut per plate.  Toss with 1 tablespoon of dressing or more serve immediately or refrigerate until dinner time.  Serves 4
Smoked Halibut Dip with Sliced Sourdough Bread Slices

1 pound of diced smoked halibut
1/2 cup of extra virgin olive oil
2 tablespoon fresh lemon juice or concentrate
10 or more sliced pickled hot peppers diced with seeds removed
1 tablespoon chopped parsley
Salt and pepper to taste
Slices of sourdough bread
Dice the smoked salmon into small pieces put it in a bowl, chop hot peppers into small pieces and remove seeds, add chopped parsely, add olive oil and lemon juice and mix well. Add more if needed.  Cut slices of sourdough bread in thirds. Refrigerate dip for at least one hour with cover. Serve with sourdough bread. Serves 4 or more people
More Smoked Halibut Recipes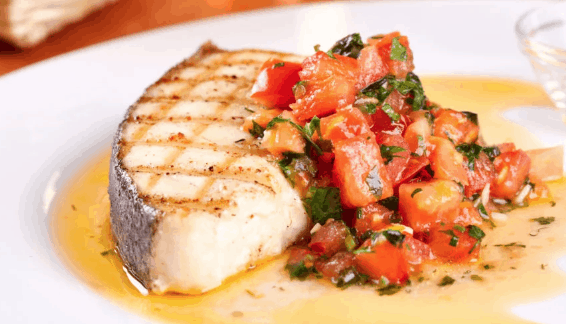 Smoke Salamon Tortillas With Spicy Coleslaw
1-1/2 pounds smoked halibut thinly sliced
6 tortillas recipes  baked or fried
1/4 cup shredded white cabbage
1/4 cup shredded red cabbage
1 white onion chopped fine
1 carrot peeled or shredded
1/2 cup extra virgin olive oil
1/4 cup lemon juice
1 teaspoon spicy mustard
1 tablespoon curry powder
Salt and pepper to taste
Slice the smoked halibut thin about 1/4 pound per person. Toast the tortillas in the oven or fry according to package directions. Prepare the coleslaw by washing the green and red cabbage after cutting about 1/4 pound off of each. Drain and dry with paper towels. Dice the cabbage and add to the bowl or container and mix well. Add olive oil and lemon juice and toss. Wash the onion, remove the peel, and dice. Wash the carrot and shed with a grater or peeler. Add to the coleslaw and mix well. Add spicy mustard, curry powder, and salt, and pepper to taste.
Put a heated tortilla on plates, about a quarter pound of smoked halibut per person, add prepared coleslaw mix and serve. This serves 6 people.
Marinades for Smoked Halibut Fillets
Some smoked halibut fillets need to be cooked in the oven and can be marinated with a tasty marinade. It is suggested to marinate in the refrigerator for 2 to 3 hours then bake in the oven at 275 degrees for 10 to 15 minutes in a shallow pan covered with foil. Check with the supplier the best method to cook your halibut fillets.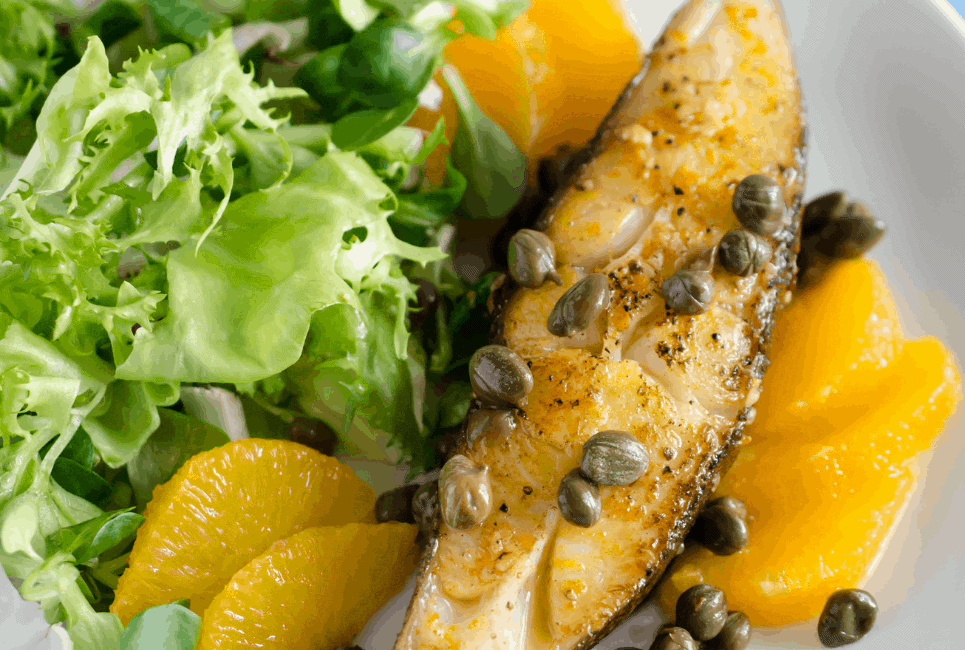 Lemon Garlic Oil Marinade
1/2 cup of olive oil
2 or 3 tablespoons of fresh lemon juice
2 teaspoons of chopped garlic
1 tablespoon chopped parsley
Salt and pepper to taste
4 halibut fillets
Mix all ingredients in a bowl or container. Put fish fillets in a container with cover with marinade and spread evenly over fish. Cover and refrigerate for 2 hours or more. Cook or heat according to vendor instructions. Serve with rice or potato.  Serve 4
Spicy Chili Marinade
1 teaspoon hot sauce
1/2 cup olive oil
1/4 cup vinegar
1 tablespoon chili powder
1 teaspoon garlic power
Salt and pepper to taste
4 smoked halibut fillets
Mix the ingredients of hot sauce, olive oil, vinegar, chili powder, garlic powder in a bowl. Add salt and pepper to taste. Put the halibut fillets in a container and add.  Add the marinade and cover evenly Marinate in the refrigerator a few hours before cooking. Serve 4
FAQ
Question: How do they smoke halibut?
Answer: Halibut is smoked because its meat is firm and it makes a good choice to smoke. It is smoke two ways either cold smoking or hot. Some fish processors used both methods for smoking fish.
Question: What are cold smoking and hot smoking?
Answer: Cold smoking adds salt to your halibut and then smokes it's infusing it with flavor. It is smoked at temperatures below 90 degrees and often is used as an appetizer. Hot smoking cooks the halibut using temperatures from 120 degrees to 180.
Question: How do you use smoked halibut?
Answer: It is used in appetizers, salads, and sandwiches. Smoke halibut fillets can be used in fish stew and main entrees. Many vendor sites have recipes on how to use their product.
Question: How do you store smoked halibut?
Answer: If you plan to use it quickly store it in a refrigerator wrapped in foil for 1 week to 10 days. If you do not plan to use it for a while freeze it in the freezer. If it is already packaged and you have not opened it put it in the freezer. If it is opened put it in a Ziploc bag and freezer.
Question: Where can you find smoke halibut?
Answer: You may be able to find it at your local specialty seafood store, online, and foodservice businesses that specialize in seafood. Most smoked halibut vendors in the US are located in Alaska. Some foodservice businesses are located in other countries.
Conclusion
Smoked halibut is a tasty item that when added to small or medium-sized restaurants can bring in increased sales. It is pricy but the quality and taste provide a market for it. It is an item served in more upscale restaurants and food service establishments. It is not as plentiful or easy to find as smoke salmon.