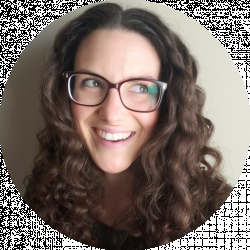 Latest posts by Sarah Caldwell
(see all)
Finding certain types or cuts of meat can be difficult, especially if you don't live near a butcher or specialized market.
Fortunately, there are online butchers and meat delivery services that can fill that void. One such online butcher is D'Artagnan, which has been doing business for over 30 years.
D'Artagnan has something for everyone on its website. Whether you want some mouth-watering Japanese wagyu or a bit of savory caviar, you're sure you find something you want. However, don't be surprised if the cost starts to add up.
Still, you're sure to enjoy anything you order from this upper-tier online butcher. So take a seat and enjoy the ride as we go through the world of D'Artagnan. I'll tell you what makes it so impressive, what meats it has to offer, and how you can get some sent right to your doorstep.
Who is D'Artagnan?
As I said, D'Artagnan is an online butcher and meat delivery provider offering delicious, premium cuts of meat. The company has been in business since 1985 and is popular among both home chefs and restaurant cooks.
D'Artagnan is well-known for its selection of smoked meats, wild-game offerings, confit, and pates.
The company was started by Ariane Daguin, who initially only offered duck breast and foie gras, which were selected specifically because they are ideal for pates and confit.
When she started to offer her products to local restaurants, she quickly became overwhelmed with requests for additional meats, including buffalo, quail, squab, and much more.
It was this type of service and quality that lay the groundwork for D'Artagnan to become one of the most trusted meat providers in the United States. Today, the company sells to high-end restaurants and caterers, as well as anyone looking for premium meat. These are meats you're not likely to find as your local butcher.
How is D'Artagnan Different?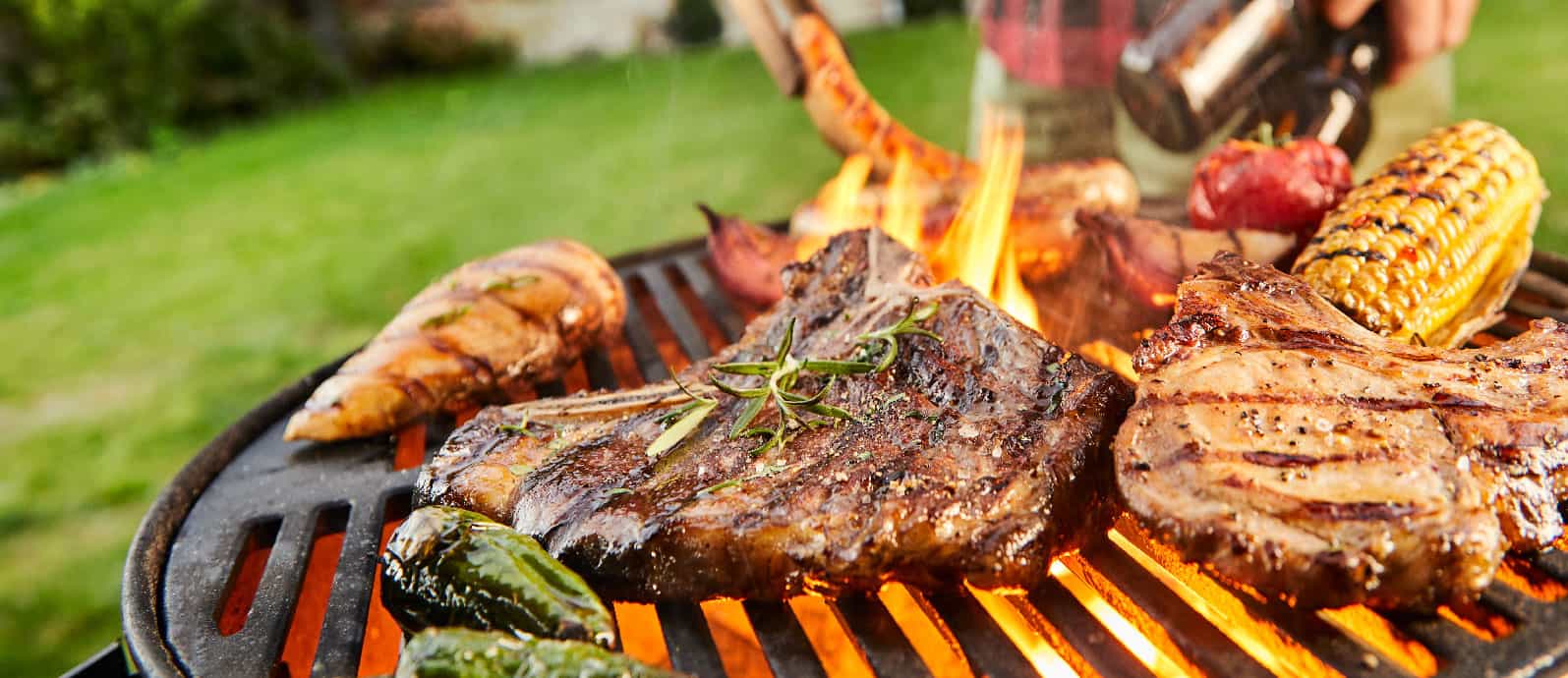 As I mentioned in the previous section, D'Artagnan sets itself apart from other online butchers by providing amazing customer service and excellent products.
Additionally, the company focuses on providing free-range, humanely raised meat which is sourced from local farms and ranches. These farms employ humane practices while using sustainable methods which include no added antibiotics or hormones.
Additionally, D'Artagnan offers specialty, artisanal, gourmet products offered by only a limited amount of ranches and farms. Typical you'll only find these in premium restaurants. Now, you can purchase them online. Whether i's pheasant, Mangalica ham, or wild boar, D'Artagnan has exactly what you want.
Every product you find on the company's online store comes with Dartagnan's 100% satisfaction guarantee. Even though the company doesn't take returns, you have the option to request a complete replacement or refund within 5 business days if you're not happy with your purchase for any reason.
What Does D'Artagnan Offer?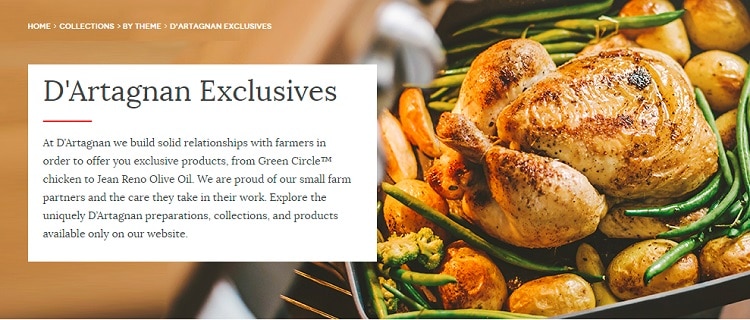 On the D'Artagnan website, you'll find a long list of meats and various other products. To get a better idea of ​​what products D'Artagnan offers, I've broken them down by category.
Meats and Wild Game
Easily the most well-known section of the D'Artagnan site is its meats. The company offers beef, buffalo, lamb, pork, rabbit, veal, venison, and wild boar. Beef comes in a variety of options as well, including grass-fed beef, Wagyu beef, and Angus beef.
You'll find all the most popular cuts as well. So if you want a nice thick ribeye, filet mignon, or strip, D'Artagnan is almost certain to have what you're craving.
Or maybe you want some tasty lamb. You'll find grass-fed, pasture-raised cuts of lamb on the site as well. There are a wide variety of cuts available, such as rack of lamb, sirloin steaks, lamb lin, lamb shoulder, or leg of lamb.
If you're a pork person, you can choose between Heritage and Berkshire pork, which gives you delicious cuts like pork belly, bacon, pork chops, ribs, and even a whole pig if you want to get really crazy. Overall, D'Artagnan has more than 40 different pork items available on its website at any given time.
Lastly, if you want some wild game meat, you can buy bison steaks, ground meat, and ribs, rabbit legs, venison medallions and chops, veal chops, wild boar shoulder and tenderloin, and many other delicious and savory cuts.
Duck and Poultry
When it comes to Duck and Poultry, D'Artagnan offers a very diverse selection of items and products you're sure to enjoy. You'll discover plenty of delicious duck options, including Pekin duck, Moulard duck, Rohan duck, and Muscovy duck.
Or maybe you prefer chicken. The chickens offered from D'Artagnan are all free-range and organic. You'll enjoy such selections as smoked chicken breast, poussin, and chicken leg confit. Additionally, you can choose from heritage, wild, organic, and Green Circle turkey.
If turkey, chicken, or duck aren't what you're looking for, D'Artagnan also offers Guinea hen, squab, pheasant, and goose. So if you're looking for something in poultry that you're not likely to find at your local butcher, D'Artagnan might be the way to go.
Foie Gras and Caviar
Even though D'Artagnan is known for its premium and delicious meat, I want to take a moment and talk about its Foie Gras and Caviar selections.
In this area of ​​the site, you can choose from delicious duck foie gras, medallion duck foie gras with black truffles, and much more. D'Artagnan also offers osetra caviar, if you're into the finer delicacies ..
Charcuterie
D'Artagnan's Charcuterie section offers more than 60 different homemade items. To get a better idea of ​​what you'll find in this area of ​​the site, D'Artagnan split the page into 10 subsections.
These include delicious offerings like ham, sausage, bacon, confit and rillettes, cured and smoked meats, duck charcuterie, pate and mousse, pork-free charcuterie, and ready-to-eat charcuterie.
It's tough to make a wrong decision when it comes to selecting any of the delicious items available in the Charcuterie category.
Truffles and Mushrooms
If you enjoy truffles and mushrooms, then you've hit the jackpot. D'Artagnan offers both wild and cultivated mushrooms and truffles on its site, with more than 30 different products to choose from.
You'll find fresh fiddlehead ferns, savory wild ramps, and organic shiitake and maitake mushrooms. Or you can try sumer truffles, black winter truffles, or mouth-watering tuffle butter.
D'Artagnan's Pantry
The Pantry section of the D'Artagnan site is primarily for staples that you would use in your pantry on a regular basis. This includes products like duck fat, oils, and butters that are sure to bring out the flavor in your favorite dish.
How to Order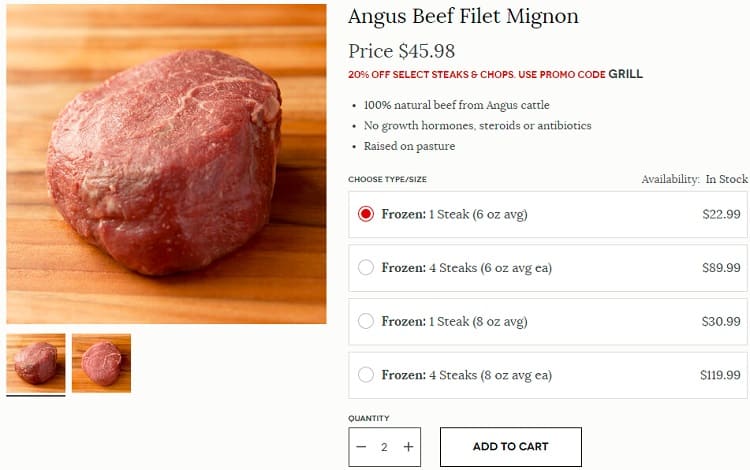 Remember that D'Artagnan is not subscription-based, so if you want something to arrive every month, you'll have to hop online and do it yourself. It does, however, function as an online store, so you can shop at your own pace, right from the comfort of your home.
Anytime you want some premium meat delivered right to your doorstep, just visit the D'Artagnan website and place your order.
When you're ready to order, the actual process is simple. Select the items you want, hen place them in your add. When you've finished adding everything, head on over to the checkout, pay for your items, then sit back and wait for your items to show up.
D'Artagnan lets you register so you can save your payment information for future orders, or you can continue as a guest.
After you've place your order, you have until 3 days prior to your scheduled delivery to cancel it. When that time passes, your food will arrive as ordered. If you need to cancel an order, reach out to a member of D'Artagnan's support team. They'll work with you to get everything taken care of.
Pros and Cons of D'Artagnan
Here's a short overview of the pros and cons of D'Artagnan's meat delivery service.
Pros
Hundreds of high-quality meat options
Premium-grade, humanely raised, organic meat
Offers rare meats like pheasant, squab, rabbit, and others
Large orders earn free shipping
100% satisfaction guaranteed
Ships to all 50 states and District of Columbia
Cons
Not a good fit for every budget
Minimum ordering amount
Alternatives to

D'Artagnan
While D'Artagnan offers a lot of products, it's just not some people's cup of tea. If that's you, don't worry. There are plenty of alternatives available, although they may not offer the unique products you'll find on the D'Artagnan site. Here are a few other choices:
Carnivore Club – Best for Monthly Deliveries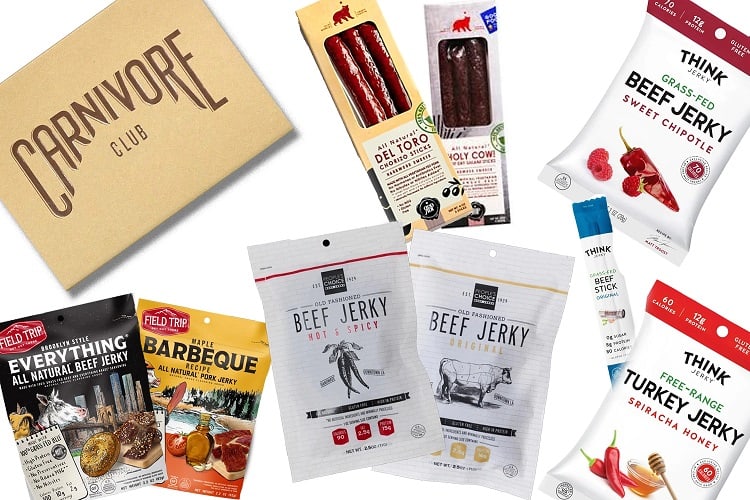 One of the best meat delivery services out there is Carnivore Club. If you don't want the hassle of logging into a website every month, you can sign up to get your favorite meats delivered to your home every month.
Carnivore Club will also let you buy their meats, jerkeys, salamis, prosciutto, and sausages individually.
The most popular option is the Classic Box, which includes six cured meats. These are items you probably won't find at your local grocery store, so be sure to enjoy them! You'll get your delivery every month, with a new vendor being featured with each delivery. If you know someone who enjoys savory appetizers, then Carnivore Club is a great gift option.
Snake River Farms – Best for Large Groups or Families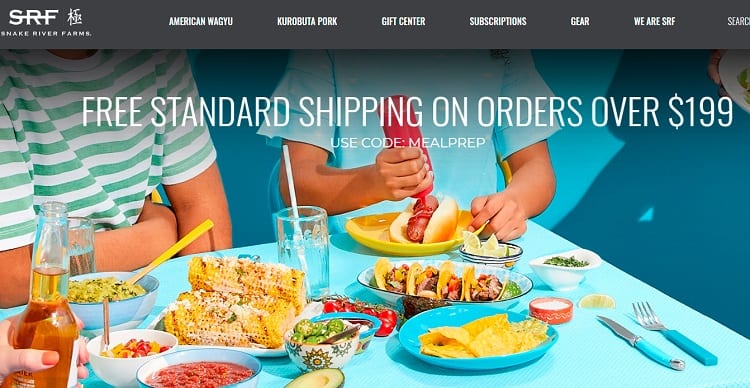 If you have a large family or find yourself regularly for a big group of people, you should take a look at Snake River Farms. This high-quality online butcher is dedicated to providing grass-fed, humanely-raised, premium beef to its customers.
Plus, you can purchase all your favorite cuts in large quantities. This includes Wagyu beef, which Snake River Farms is well-known for providing.
Through Snake River Farms, you can select a wide variety of beef and pork that include a bundled discount on larger orders. If you regularly feed a small army and need to stop up on meat, Snake River Farms might be the meat delivery service for you.
Rastelli's – Best for a Variety of Meats

Rastelli's is a family-owned meat delivery service that has been in the market for over forty years. The company started as a small butcher and has slowly grown into one of the best online butcher's you'll find in the United States. Through Rastelli's, customers can order beef, pork, chicken, seafood, and a variety of other meats.
Every item on Rastelli's menu is free from antibiotics, steroids, and hormones, so you're getting 100% organic meat. There are sampler boxes on the site that include seafood samplers, grilling samplers, surf and turf samplers, and many others. Find the one that works for you and you'll be enjoying delicious, juicy meat before you know it. Check out our full review on Rastelli's here.
Goldbelly – Best for Getting Bacon

If you're getting a monthly meat delivery without bacon, are you really getting a monthly meat delivery? Goldbelly lets you add all the bacon you could possibly want to any order you make. Plus, you can get cake, pies, pizzas, and much, much more.
But really, just add more bacon. Every month, Goldbelly will send you mouth-watering, sizzling deliciousness straight from various bacon providers.
You can add amazing bacon from award winning curators like Peter Luger, James Beard, and Smoking Goose Meatery. The biggest problem you'll have is decision which ones to add to your box. I mean, you already know everything is better with bacon, right?
FAQs
Here are some of the more frequently asked questions about D'Artagnan and its products.
Question: Are products from D'Artagnan gluten-free?
Answer: All raw meat from D'Artagnan is gluten-free, so you can get as much as you want. However, keep in mind that some of the prepared items on the site may have wheat, soy, or dairy. The site recommends checking each individual item for specific information about how they were processed.
Question: How long can I keep my D'Artagnan products in the freezer?
Answer: Freezing your food generally keeps it edible and safe for a long time, but how long can you actually keep it frozen? After a while, the freshness of your meat will be impacted by the amount of time it's been frozen, so wrap it in vacuum-sealed packaging to keep the flavor in.
Additionally, store it at 0 degrees Fahrenheit or lower to retain both texture and flavor. If you're unable to do either of these, then you should probably eat your food within a month of putting them in the freezer.
Question: Will D'Artagnan ship to every state in the US?
Answer: Yes. The online butcher will ship to all 50 states plus the District of Columbia. Keep in mind that D'Artagnan won't ship to PO Boxes or internationally. You must have a single address in the US to get your meat delivery from D'Artagnan.
Question: Can I reschedule my delivery?
Answer: You can, but you'll want to do it as soon as possible. So long as your items haven't been packaged and shipped, you can still call and change the delivery date. Contact support as quickly as you can and let them know your requested changes.
Should You Get Your Meat from D'Artagnan?
If you really love meat and only enjoy the best cuts and quality, then you'll enjoy the exceptional selections you get from D'Artagnan. There are many items on the website that are very difficult to find anywhere else and if you truly love rare meat, then they're worth ordering at least one time.
While some items on the site are a little pricey, you can find items that are affordable. Plus, it doesn't hurt that everything comes with a money-back guarantee. So purchase those specialty items risk-free and enjoy! You'll be glad you did.